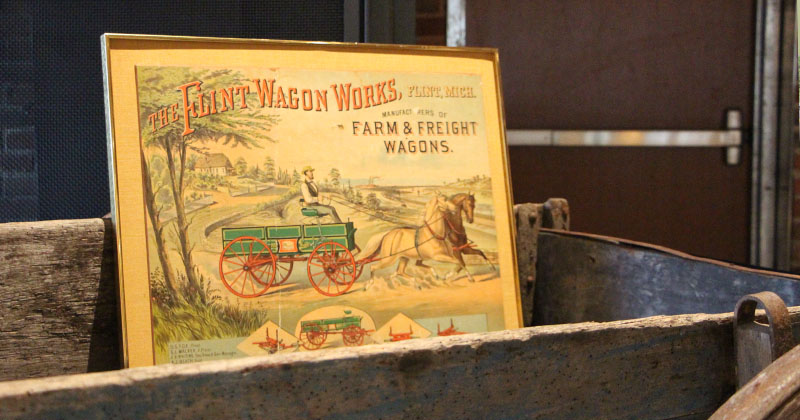 After a generation of vacancy, construction is officially underway at Buick City. The Flint & Genesee Economic Alliance team joined Ashley Capital and other partners last month for the groundbreaking of the Flint Commerce Center, a development that will result in roughly 3.5 million square feet of light industrial space.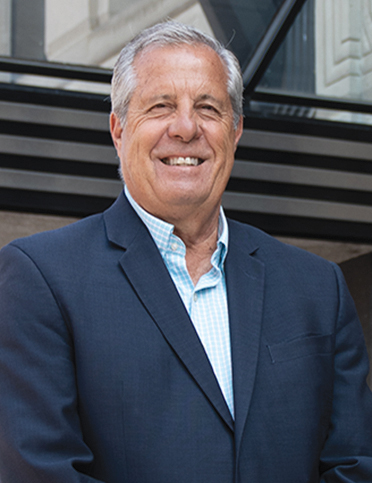 Ashley Capital's investment will revitalize 350 acres that have been underutilized for decades. It also creates new land inventory to market to prospective companies. Site inventory like this helps position Flint & Genesee as an exciting opportunity for the companies that will fuel the future of our economy – a future that will include big changes for the automotive sector.
Flint & Genesee is well-versed in making automotive history. From its very beginning, this region has been an incubator of ideas that move the industry forward.
The original two-wheel road cart built by William Durant and J. Dallas Dort paved the way for the first Buick cars manufactured in Flint, and then later the start of General Motors in 1908. From there, a robust supply chain of manufacturing, distribution, transportation, and logistics grew. More than 100 years ago, just like today, rapid evolutions in industry called for highly skilled talent – leading to the establishment of what would eventually become Kettering University.
Now, as we find ourselves on the verge of the automotive industry's next chapter, it's exciting to see signs of a future driven by our "Vehicle City" legacy. Technology is rapidly evolving, auto makers are moving toward more advanced and electric solutions, and Genesee County is ready.
Being future-ready requires investment in things that will drive us forward. Perhaps the most recent example of this kind of enabling investment – a fitting bridge between the past and what's next – came from General Motors with the announcement of a $788 million investment into the Flint Assembly plant to support the building of "next-generation heavy duty trucks." The news came alongside an announcement of an additional $233 million for Flint Metal Center, making for a total of more than $1 billion invested in manufacturing sites right here where General Motors began.
At the same time, our region has the manufacturing know-how and talent pipeline to support business growth and expansion.
Kettering University's Department of Industrial and Manufacturing Engineers is considered the "West Point for engineers." The University of Michigan-Flint offers both a Bachelor and Master of Science in engineering. Mott Community College produces an industrial trade workforce with associate and certificate programs in engineering, manufacturing, and industrial technologies.
In addition to our robust education pipeline, we have access to a strong talent pool with experience in engineering, manufacturing, and other relevant industries. As we look ahead to a world of automotive evolution, we are fortunate to be so well-positioned for opportunity.
Flint & Genesee sits at the intersection of legacy and innovation. As we like to say, our sparks of innovation once lit a fire that changed the world. There's no limit to where we'll go from here.