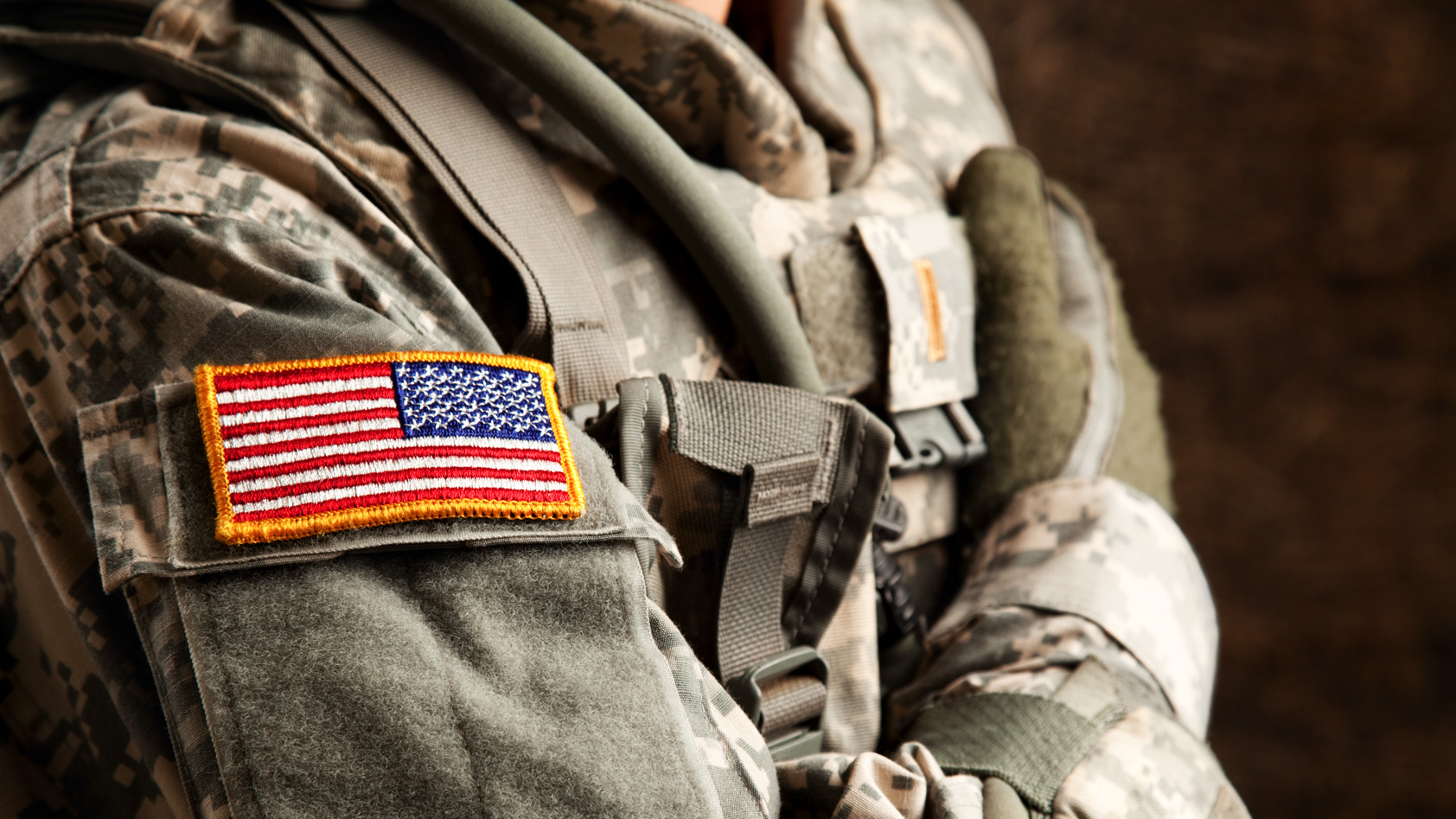 Attention to detail. Commitment. Discipline.
All are characteristics that are important to business success – and that are also key to excelling in the military, notes Matt Sherwood, executive director of VetBizCentral. For 13 years, Flint-based VetBizCentral has served those who have served the country by helping them apply skills they honed in the military to the realm of entrepreneurism.
"We've got a full-fledged Veterans Business Outreach Center going on right now," Sherwood said of the four-person operation housed in Mott Community College's Regional Technology Center.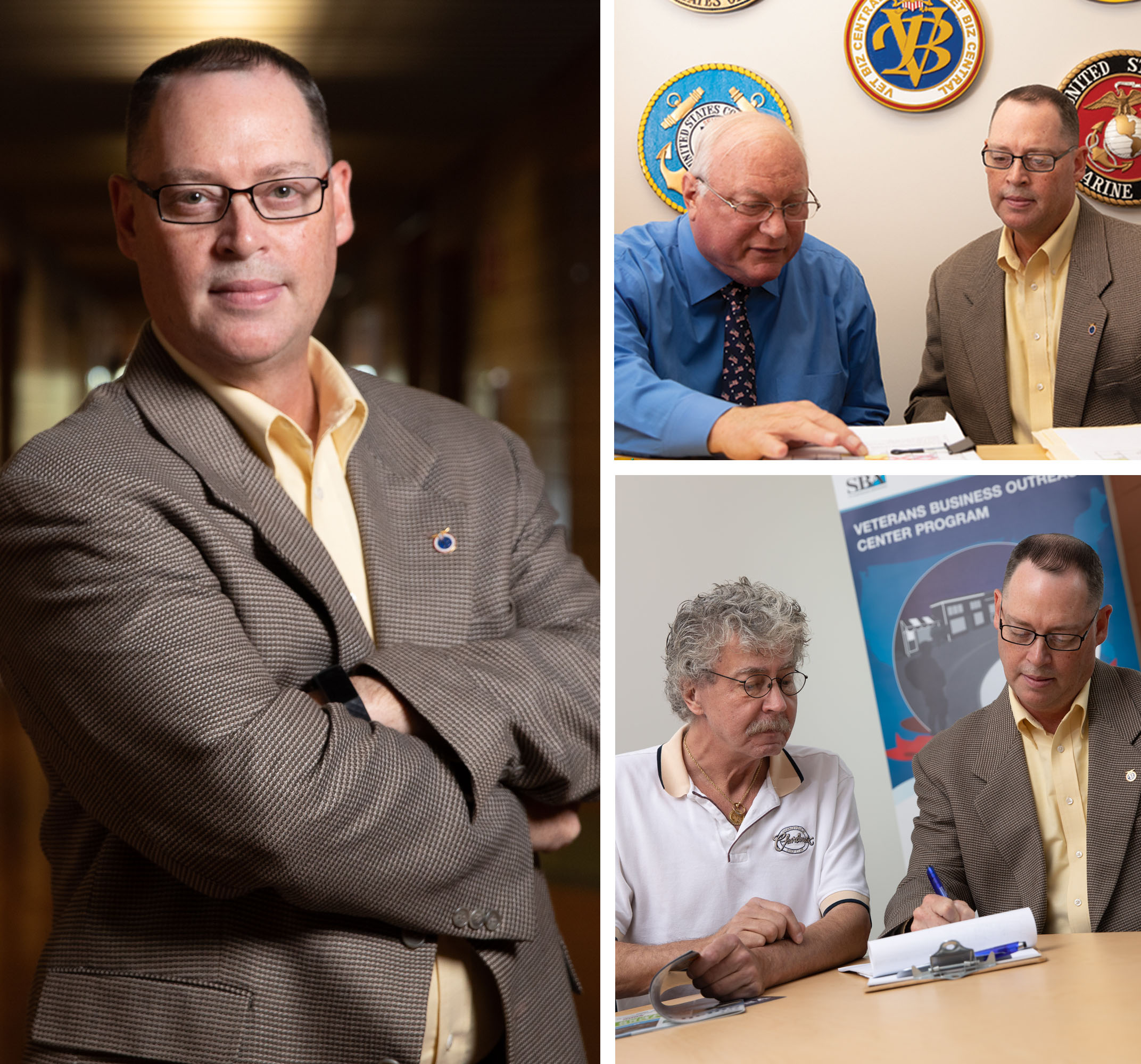 Funded since 2006 by a series of U.S. Small Business Administration grants, VetBizCentral touts itself as a one-stop shop for service members transitioning to civilian life, veterans, National Guard and Reserve members and military spouses looking to start, purchase or grow a business.
Short of financing, it offers a host of resources to get a business going or growing, including counseling services on developing a business plan, generating financial projections, buying or selling a business, expanding an operation, managing finances and analyzing costs, identifying sources of capital, growth strategies, procuring government contracts and earning business certifications.
"We try to tailor counseling based on the type of business and where they're at as a business," said Sherwood, adding that 70 percent of those assisted are in pre-startup mode. "We would be a great starting point for developing a capability statement."
Counseling is offered in person at VetBizCentral offices, over the phone or by email. VetBizCentral representatives also participate in various workshops, webinars and presentations, including Boots to Business, an entrepreneurial education and training program offered on military installations.
And if VetBizCentral doesn't offer the service, it will find someone who can.
Consider financing, for example. While VetBizCentral doesn't provide loans itself, it works closely with Metro Community Development, a Flint-based community development financial institution that operates a microloan program for which veteran entrepreneurs might qualify.
VetBizCentral will also help fledgling entrepreneurs prepare to engage SBA lending institutions, as well as provide access to market research databases and experts in social media marketing, to cite just a couple of examples.
"We're always ready to hand them off to others who can help them with whatever they might need," Sherwood said.
But VetBizCentral can guarantee one thing that other business-assistance entities might not — that those seeking advice will receive it from a fellow veteran. All VetBizCentral counselors have served in the military.
"Our differentiation is we're vet-to-vet," said Sherwood, who served in the Army. "We're vets giving back to other vets. But we don't sugarcoat anything. We'll tell them that these are the realities of the marketplace."
VetBizCentral is part of the federal government's larger effort for helping veterans transition back to civilian life. "One pillar of that program is self-employment," Sherwood said.
One of 22 Veterans Business Outreach Centers throughout the country — and the 2017 center of the year — VetBizCentral is responsible for the Michigan, Ohio and Indiana markets. In Genesee County alone during the last decade, it has assisted 500 veterans.
"There's a tremendous amount of talent here in the Genesee County area," Sherwood said.
That includes Allan Griggs, a Flint city councilman and Vietnam War Army veteran who with his wife, Diane, owns the Knob Hill Bed & Breakfast in Flint. He turned to VetBizCentral while preparing to open the B&B about five years ago.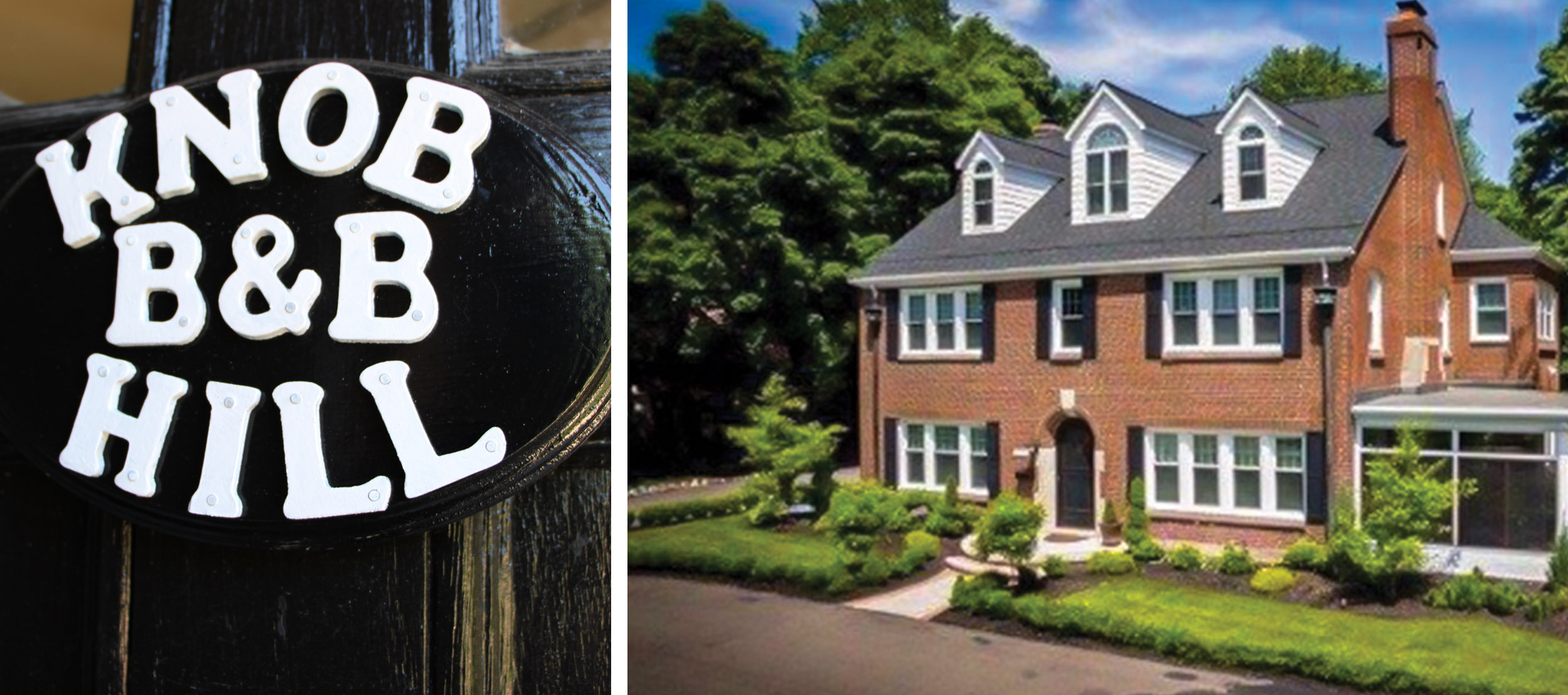 "I received some good startup advice from them," Griggs said. "They were willing to do anything at all to help me and my wife start our business. They were very helpful. There's no stupid question to them. I would highly recommend them to any veteran."
As for Sherwood, he would strongly advise larger corporations to consider adding veteran-owned small businesses to their list of suppliers.
"It's good stewardship," he said, citing SBA statistics that show there are more than 2.5 million veteran-owned businesses nationwide, or 10 percent of all U.S. small businesses. "We bring everything from A to Z. It only makes sense to include veterans and service-disabled veterans into your supply chains."
In fact, a primary VetBizCentral service is to help businesses gain certification as a veteran-owned or service-disabled veteran-owned business, putting them on the radar of companies such as Ford and the U.S. and Michigan governments, each of which sets annual goals of buying a percentage of goods and services from veteran-owned businesses.
On its own, the state of Michigan's goal of securing 5 percent of its procurement from veteran-owned businesses represents a $78 million market, Sherwood noted.
Franchises are another area of entrepreneurial opportunity for veterans. In fact, they are twice as likely as nonveterans to opt for franchising when starting a business, Sherwood said.
"It works well for them because of their ability to follow orders and go through a checklist," he said. "It's a more regimented approach to operating a business that suits them well. Also, many franchises will offer discounts to veterans."
More information about VetBizCentral is available at 810-767-8387, info@vetbizcentral.org or vetbizcentral.org.