Mixed-use developments are already in the works in downtown Flint and may soon become common throughout Genesee County. As the push toward urbanization and more walkable communities continues, the redevelopment of vacant spaces is trending toward mixed-use buildings – i.e., properties that includes both commercial and residential space – and a 'downtown feel.'
In downtown Flint, two examples of this shift toward mixed-use developments currently underway are the YWCA building and the former Coolidge Elementary School. The YWCA building, 310 E. Third St., was recently demolished and construction will soon begin on the 97,910-square-foot, mixed-use development that will include retail, housing units and community-use spaces. Coolidge is also under construction and will include living units, retail and common areas.
Outside of the city, Flint Township and Fenton, among others, are picking up on the trend. While Flint Township is not currently in the process of redeveloping retail spaces into mixed-use spaces, that doesn't mean it isn't coming. In fact, township officials are planning for it.
"We are looking at mixed-uses and allowing the development of live-work spaces, because we are seeing the trend," said Flint Township's Economic Enhancement Director Tracey Tucker. "We are looking at that with our next zoning map and with our upcoming master plan changes."
Tucker added that the growth of huge plazas and strip malls may be a thing of the past because of changes in the economy and public preferences.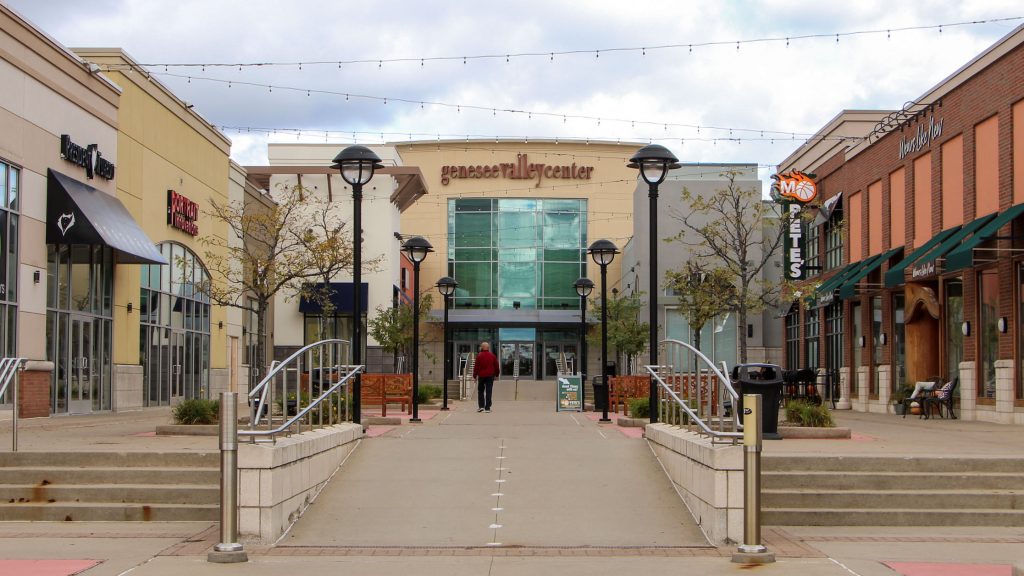 "We are on the swing toward urbanization. I think that is why everybody is going to be looking at the live-work, multi-story buildings with living on top," she said. "You will see a lot of that in the next few years."
The potential mixed-use redevelopment could create solutions for vacant retail space, as well as satisfy the changing needs of the population.
"We need more living space in Flint Township, we have companies coming into the township and we don't have enough local workforce now for these companies," Tucker said. "We are finding that a lot more of the millennials and younger don't drive or don't want to drive. We need more of an investment in transportation and housing that is within walking or riding distance from where they are working, shopping and eating."
Tucker anticipates that Flint Township will see that 'downtown feel' trend growing, and they are trying to figure out how to adapt.
"We are working on how to create these mixed-use spaces, how and where to do it. We have some ideas…but, we will see what happens," Tucker said.
Another area in Genesee County seeing changes in development and making a concentrated effort on developing a walkable downtown is Fenton.
Lynn H. Markland, Fenton city manager, has seen a tired and sparse downtown – when he first came to his position in 2008 – revitalized. The rate of pedestrian traffic has risen drastically. He attributes the change as partly due to the redevelopment of vacant downtown spaces and also due to Fenton's $4.7 million investment in a streetscape project for downtown that began in 2015.
"It has had a huge impact on the ability of pedestrians to walk through town and feel safe from traffic. We made it easier to cross the street. We've designated the sidewalks and crosswalks better, extended the curbs to shrink the size of the road, as well as made a more beautiful and interesting walk by adding more landscaping and art throughout downtown," said Markland. "It helps bring businesses in because it helps bring in people."
One of the first vacant buildings in Fenton to be repurposed in the latest upswing was Fenton Fire Hall. Built in 1983 and vacant for just over 10 years, the old municipal building was renovated and reopened in 2013 as Fenton Fire Hall restaurant. In 2016, another vacant building in downtown Fenton was offered a similar renaissance.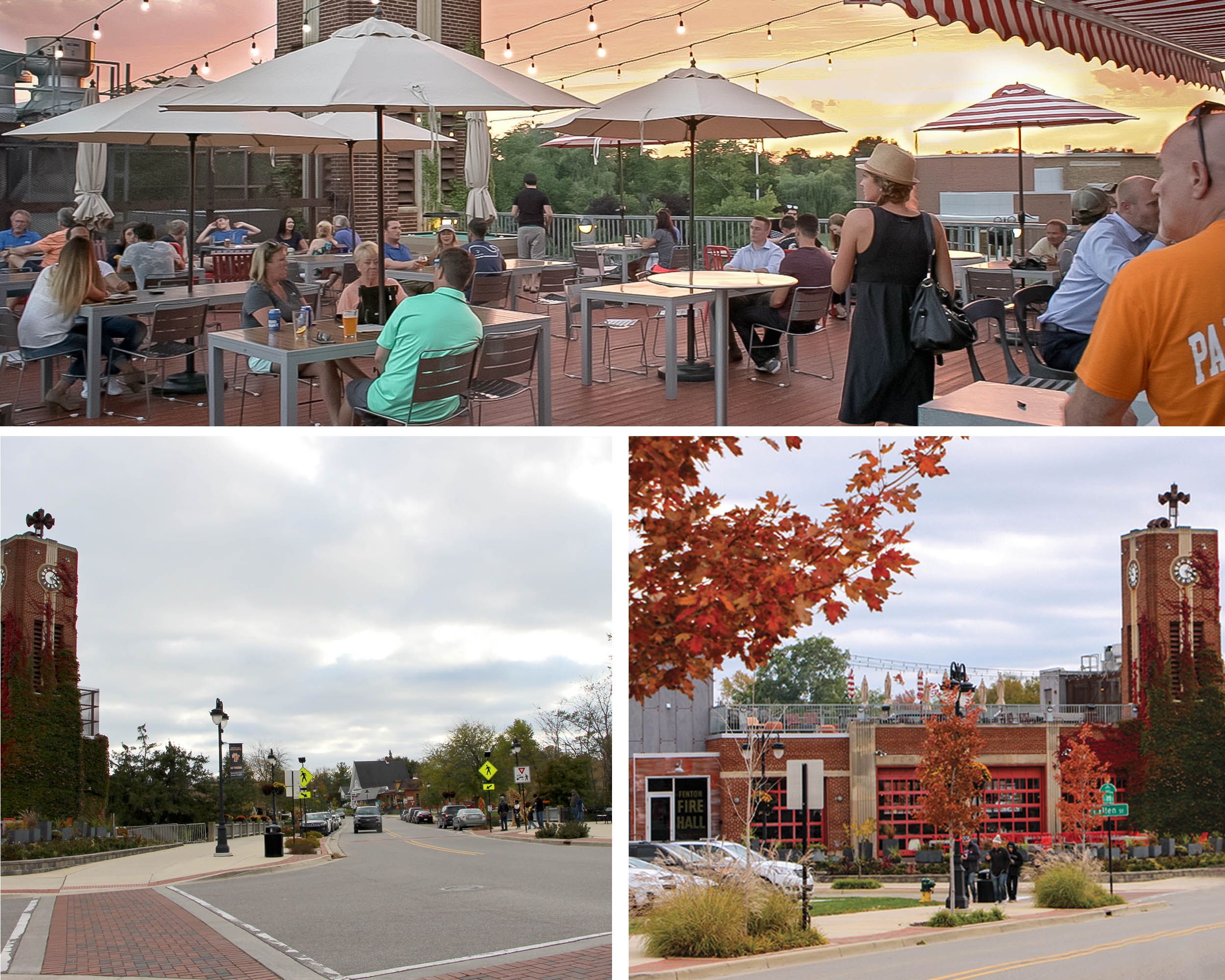 "On the corner of LeRoy and Silver Lake Road was an old Action Auto facility, it had become a real eyesore," said Markland. "Phil Hagerman purchased the property, demolished it and sold it to The Horizon Group, who erected a new building."
Completed this fall, the Horizon Building is a combination office-retail structure. The three-story building features a tight setback from the street with light fixtures, sidewalk pavement and planters that match the city's streetscape, creating a cozy pedestrian environment.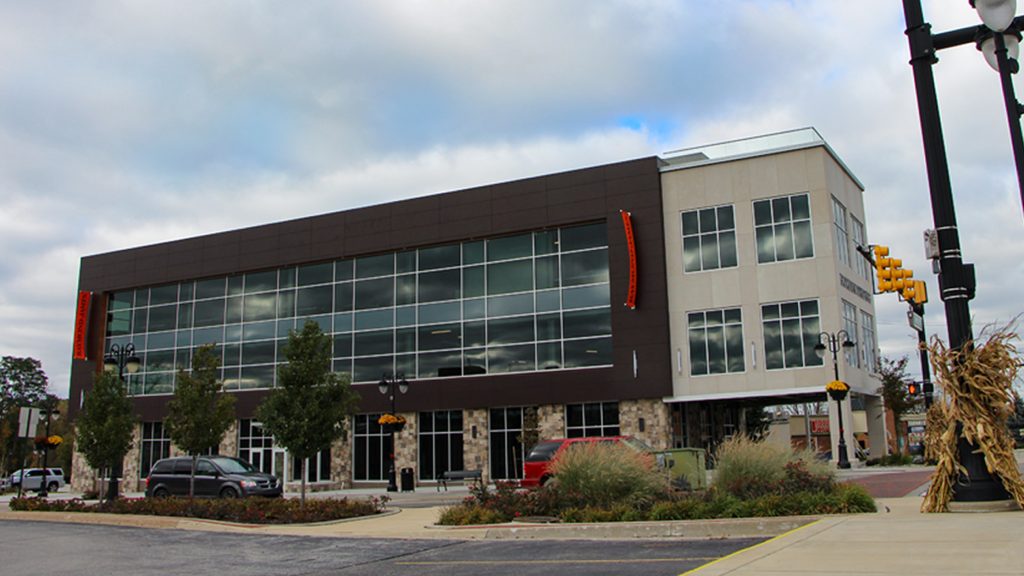 "The top two floors are offices and the first-floor retail space is still under construction," he said. "It is going to be an Andiamo's restaurant."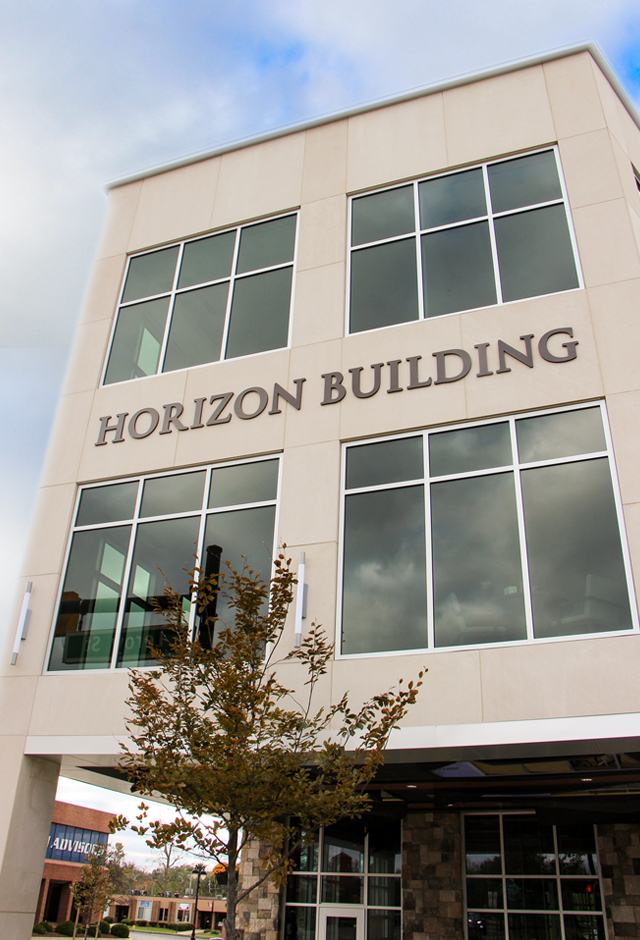 In Fenton's business district on Silver Lake Parkway, a vacant Kmart building – closed since 2016 – is also under construction. The plans include dividing up the space and converting it into a TJ Maxx, Petco, Five Below and Michaels.
"The building was larger than what they needed for even those four businesses," said Markland. "They are taking the back 100 feet of the building off to create a space for truck deliveries."
Although the repurposed vacant Kmart building in Fenton will still blend in with the strip mall it is attached to, it does point toward a move toward smaller retail spaces. Tucker has also witnessed a trend toward fewer national chain or big-box stores moving into Flint Township's vacant retail spaces.
"We are glad to see more local and regional investment," said Tucker. "I think the more regional or local investment that you have, the better. They tend to stay around instead of leaving when there are large, national-scale economic changes."