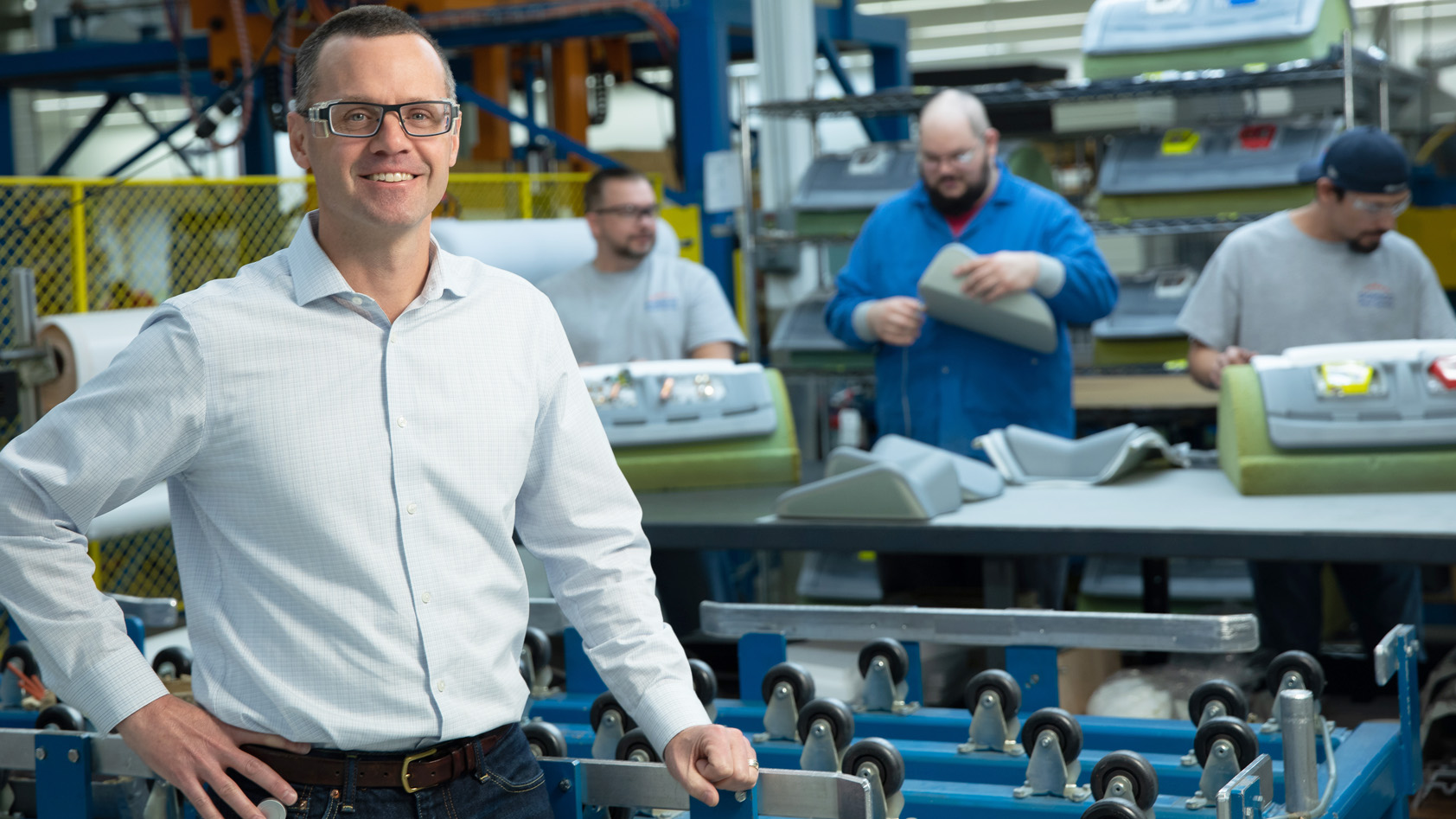 Mike Czop faced a tough choice in February 2018. Wisconsin-based TIDI Products was looking to divest itself of its Fenton facility on north Leroy Road. After acquiring the privately held company known as Contour Fabricators, Inc. (CFI), less than four years earlier, TIDI's executive leadership decided that the Fenton operation no longer fit with its core strategy.
"TIDI bought the business in October 2014 and they were able to take the products that we had – sterile disposal drapes and Zero-Gravity™ (a radiation protection system) – and fold it into a direct-selling organization," said Czop. "After they got done, I think they looked at this business, which is engaged with durable product manufacturing, versus a lot of (TIDI's) products, which are single-patient use, and decided it wasn't a long-term fit for their overall strategy.
"And, so, they came to me and said: 'Do you have an interest?"
That was the first step toward what would become Domico Med-Device just four months later. A lot happened fast, and his mind raced through the potential ramifications.
"One of the concerns was … What if I said no? That didn't bode very well for the future of this business and, more importantly, for the employees," said Czop, who began his career with CFI in 1996 as a quality manager before rising through the ranks to become its general manager and, later, president.
There were family concerns, too, particularly the time commitment that would be required to launch and steer a newly independent company. "(My wife and I) have a young family (two sons, ages 12 and 8; daughter, 7)," he said, "so how was I going to be able to still be involved with the family."
Trusting his preparation, industry knowledge and instincts, he forged ahead with the new venture, which began on June 1.
"I felt like things happen for a reason. There have been various triumphs and struggles through the course of my career with CFI and TIDI, and I just felt like everything really kind of led me to that point where I was in a position from an experience standpoint to take on the business," said Czop. "I understood it. I understand it today, and I'm just grateful to have the opportunity to take on the challenge."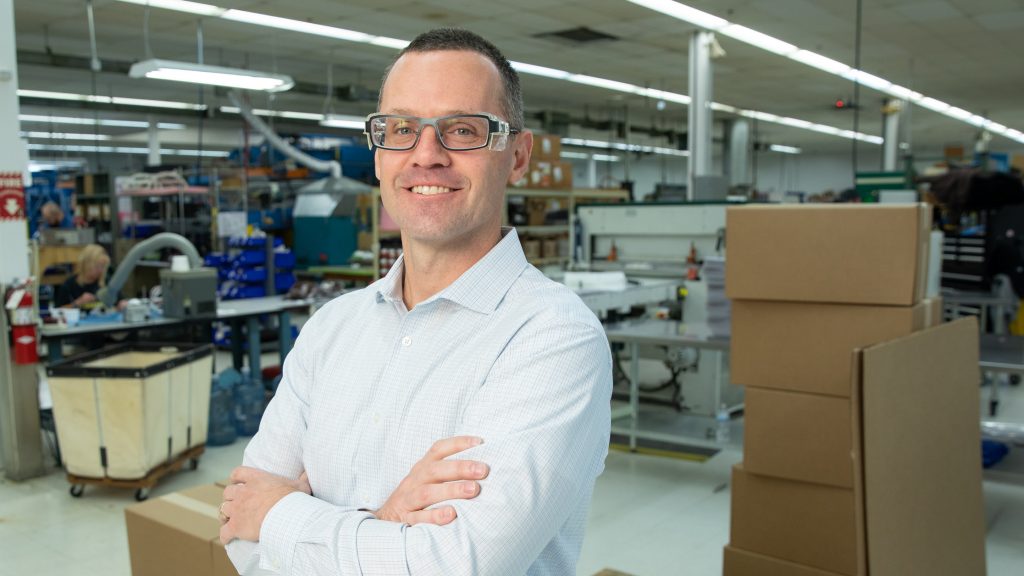 Domico Med-Device specializes in manufacturing equipment, hardware accessories and patient comfort components for applications, such as diagnostic imaging, cardiac and vascular interventions, and surgery. Products such as carbon fiber and foam positioning aids allow providers to safely position patients or capture critical diagnostic images. It's a turn-key operation, with solutions and services that include design and engineering, carbon-fiber molding, compression forming, assembly, foam fabrication and die cutting, prototyping, and tooling design and build.
The 66,000-square-foot facility sits on 14 acres with plenty of room to expand he said. In October, Domico Med-Device employed 90 people, up from 83 employees when the new company opened its doors.
Czop sees a bright future for his company, which was – at press time – looking to add a few more staff. Being a part of TIDI, reporting directly to the CEO, taught Czop a lot, he said. "In CFI, we were highly entrepreneurial and at TIDI we were very process disciplined. And my challenge is to find that sweet spot," he said.
"One of my passions is working directly with the clinical community," Czop said. "Our purpose statement is to improve patient care, together. … this is intended to convey our focus on medical devices and, ultimately, our desire to be directly involved with improving outcomes for patients, and caregivers. If caregivers are able to do their jobs more efficiently that translates hopefully into better care for the patient. And the key word in all of it is 'together' – our employees, our customers, and the caregivers."
As for the name, 'Domico', Czop credits his oldest son. It was the name his then-5-year-old son used on the invoices for his "make-believe company," said Czop.
"My son would write out these invoices for me and it was inevitably always a seven-figure value that I owed him," he said. "So, I asked him, Ryan, what is the name of the company? 'It's Domico, dad. Domico Industries.'"
Fast forward seven years, his son ok'd use of the name, which was derived from a videogame character.
"So, I figure that I have about six years before he sues me." Czop laughed. "He's 12. So, when he turns 18, I've got to look out."