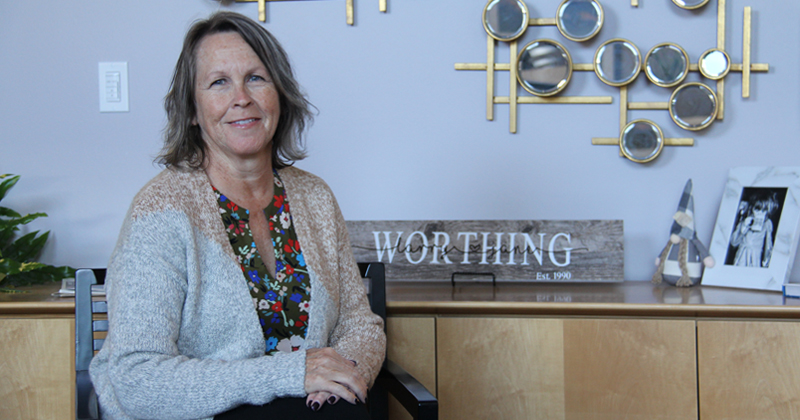 Jane Worthing laughingly recalls the proclamation she made shortly after joining the fledgling Genesee Packaging Inc. in 1979 as a receptionist answering telephones.
"I told my mom, 'If you think I'm going to work here the rest of my life, you are crazy.' And yet, here I am," said Worthing, president, CEO and sole owner of the Flint-based company since 2015. "That just shows you never know what the future is going to bring."
Be that as it may, the lifelong Genesee County resident is committed to ensuring that Genesee Packaging's future is centered in Flint and Genesee County.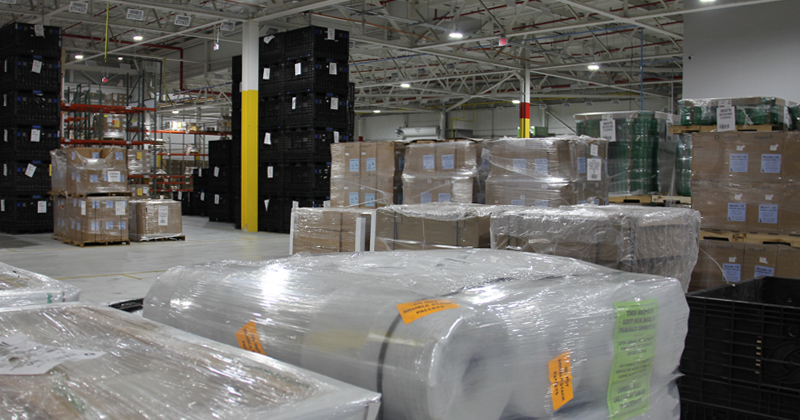 In fact, that was a major consideration in her decision to purchase the company from co-founder Willie Artis and his wife and business partner, Veronica Artis.
"When Willie decided it was time to retire, he had lots of options for selling," she said. "When the opportunity came my way, I thought it was really important for this business to stay in Flint and provide employment in the community. I thought it would have been a big loss for the company to be sold out and packed up and moved somewhere else or one of the many other things that could have happened.
"I felt personally that it was the right thing to do. A lot of people depended on the company for their employment, and it would not have been a good day."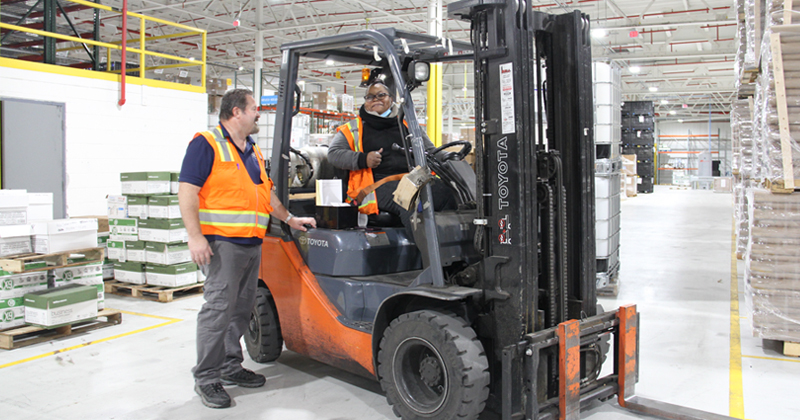 Artis started Genesee Packaging with Buel Jones in 1979 with an original focus on providing service parts packaging to General Motors.
In the 1980s, the company bought a small corrugated sheet plant, a line of business it's still in, and over the years it also added warehousing and distribution, sequencing, parts repackaging and various related services to its lineup of offerings.
"Through there, we just kind of grew quite a bit, and it's been mostly organic growth I would say and mainly local growth," Worthing said.
Around 2008, the company suffered a blow when major customers opted to insource work that otherwise was performed by suppliers. As a result, Genesee Packaging lost $13 million in sales and its staffing dropped from nearly 400 workers to less than 100.
"That was quite a dance of figuring out how to operate a lot leaner and maintain what we had and start a regrowth process, which I feel like we've achieved that," Worthing said. "We're kind of back where we were in terms of sales."
The company now employs about 125 people in three local facilities that total 550,000 square feet.
In 2010, shortly after the company began its Great Recession restructuring, Worthing started the buyout process from Artis, who had been owner with Veronica Artis since Jones retired in the late 1980s.
At the time, Worthing was chief operating officer, after holding a wide array of managerial positions during her three previous decades with the company.
"I really learned the business from the bottom to the top," she said. "I would say the only department I didn't really physically work in was the accounting department, but I was still really involved with the accounting process."
Worthing became sole owner in 2015, when both Artises retired.
"We were a minority company, and then we were minority and woman-owned, and now we're 100 percent woman-owned," she said.
Technically, since 2008 the company's official name has been The Genesee Group Inc., doing business as Genesee Packaging. The company began the rebranding because "packaging" wasn't reflective of the breadth of services it was offering. However, given the cost and time commitment, and because many longtime customers continued to refer to the company as Genesee Packaging, it didn't fully commit to the rebranding.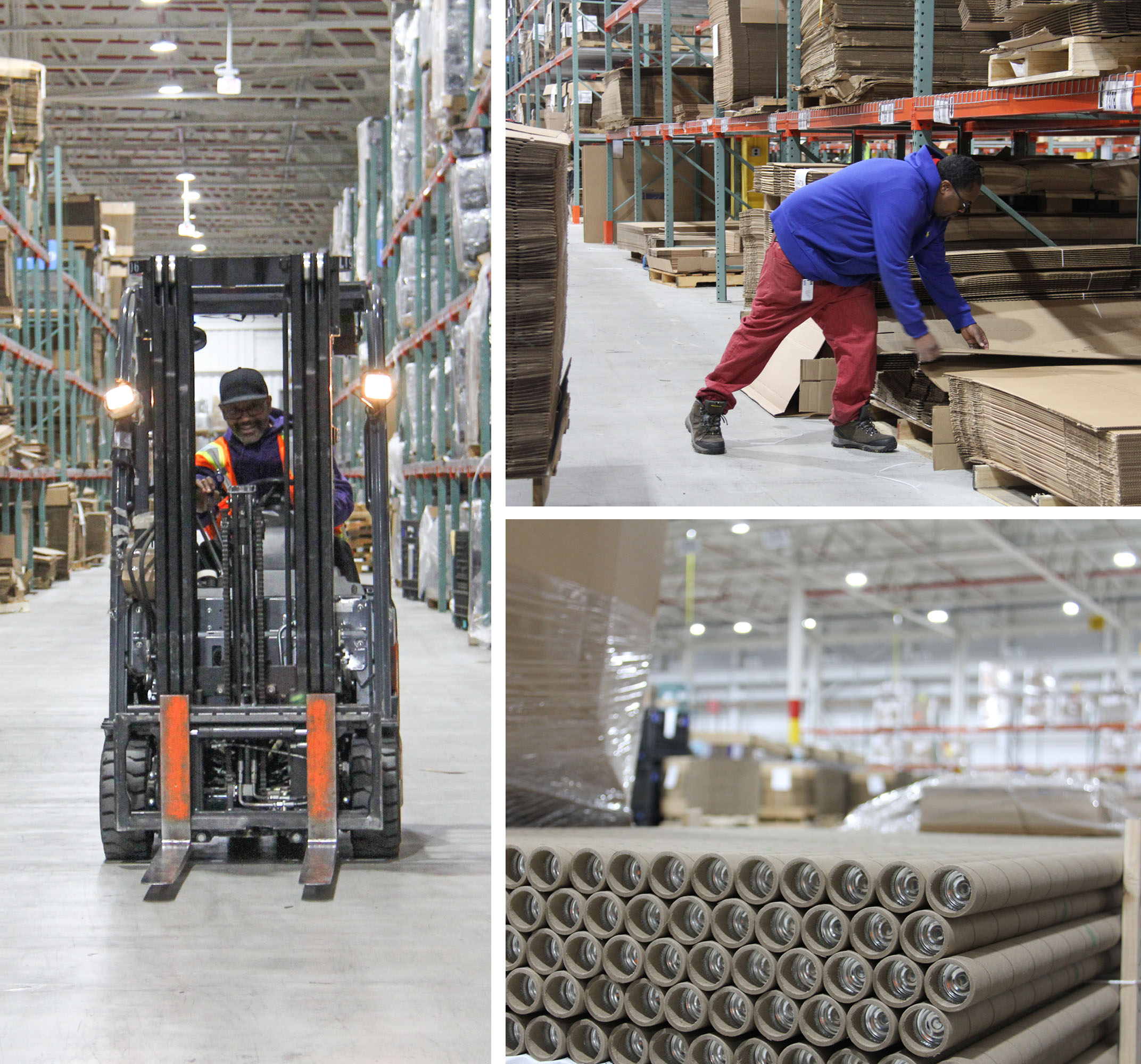 While Worthing is committed to maintaining the company's base of operations in Genesee County, she has scouted for potential opportunities in Mexico and the southern U.S.
"The biggest challenge with doing something like that is you really have to find that anchor piece of business to do that expansion," Worthing said. "Otherwise, you just print red ink until you find business. But then, it's hard to generate business without a local facility. It's kind of a chicken-and-egg situation.
"But if we found the right opportunity and partner, we would expand," she said, stressing that venturing outside Genesee County would be only an expansion, not a relocation.