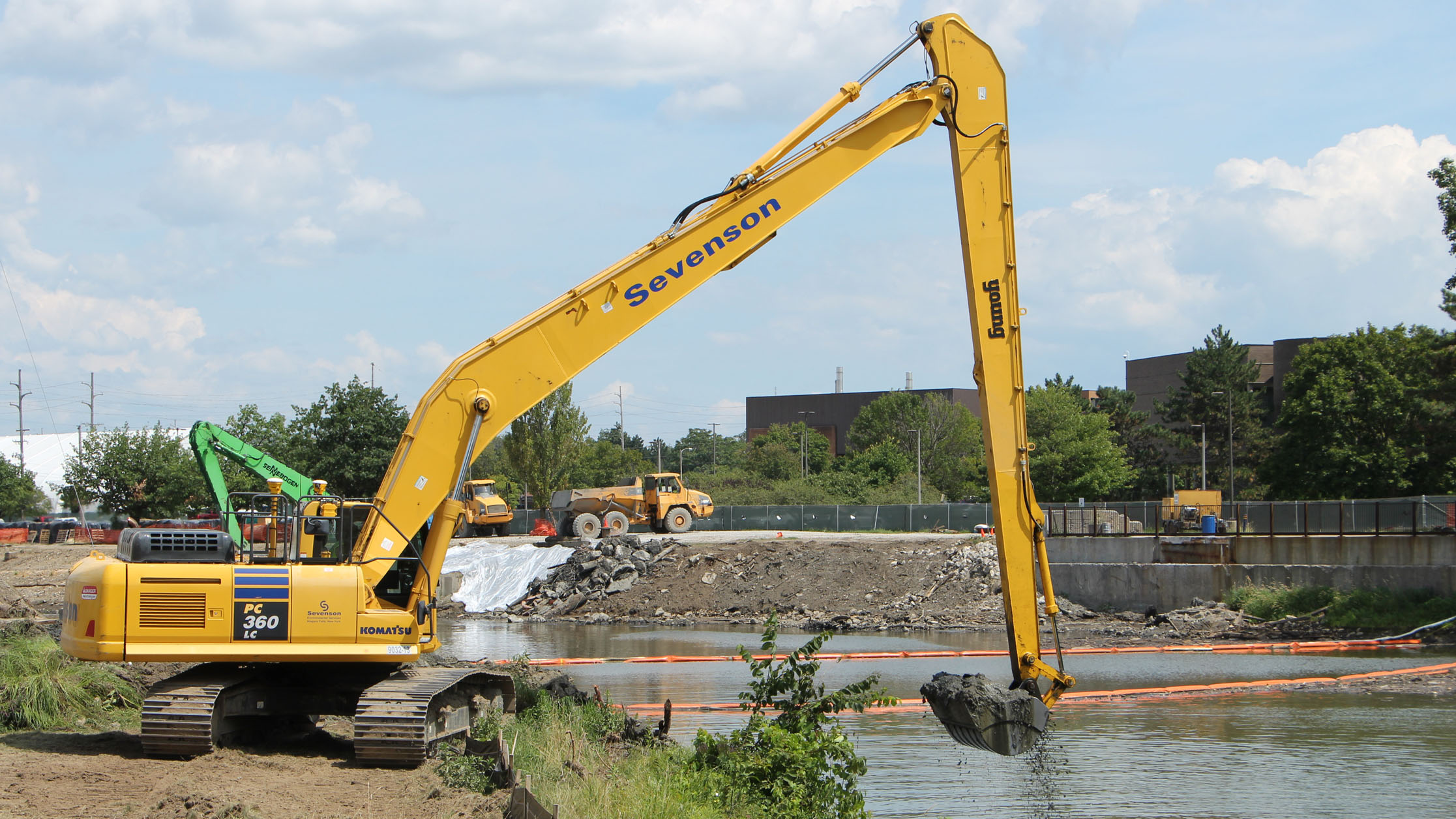 As a company that has spent 130 years serving Michigan, Consumers Energy has deep roots in Flint and Genesee County.
Every day we make an impact in the lives of our employees, business owners and customers in the community. Over 500 employees live and/or work in Genesee County. We've spent over $20 million with Genesee County businesses in the last two years, and we've provided another $44 million in energy efficiency rebates to homeowners and businesses since 2009.
There's more opportunity yet to come for the Flint region, and we're excited to be part of it.
Consumers Energy is in the middle of a project to clean up the site of a former manufactured gas plant on the south bank of the Flint River. When completed, this will pave the way for the planned restoration of the downtown Flint riverfront.

Across Genesee County, we have identified three "Energy Ready" locations where our infrastructure – electricity and natural gas – is in place to support new businesses, or business expansion, in those areas to put people to work.

Consumers Energy has been a strong supporter of STEM (science, technology, engineering and math) education through our collaboration with FIRST Robotics. We're excited to see Kettering University's partnership with FIRST Robotics, opening a community center that's home to eight high school teams and hosting summer camps for kids at different age levels.

We are working to encourage growth in the region through economic development and by fortifying the talent pipeline that can produce the community's next generation of leaders.
The excitement we feel for Flint's future also applies to our industry. We at Consumers Energy are making changes that are transforming our mission to provide reliable and affordable energy. These changes will fuel the engine that continues to drive this region's growth.
We'll be working hard to help businesses and households use less energy through energy efficiency and building awareness of their total energy use — in particular on the hottest summer days when we all work together to ease the strain on the power grid. All of this has a major economic impact in creating jobs and helping businesses remain competitive.
We pride ourselves on world class performance as we serve most of Michigan, and also hometown service to communities like Flint. We believe this community has a bright future.