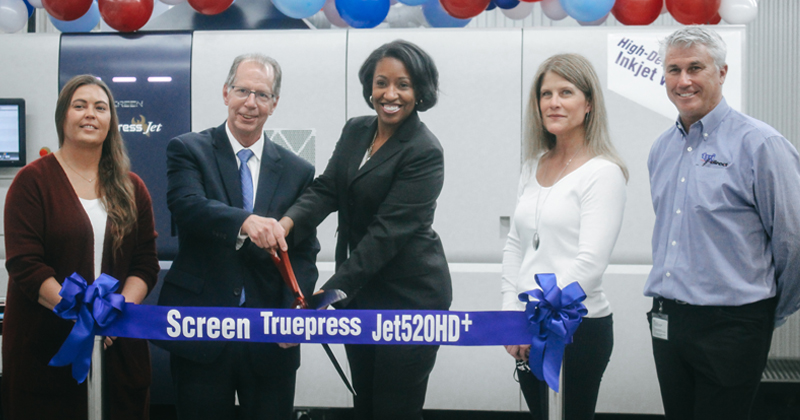 Monica Weaver's determined march toward entrepreneurism led her to Flint.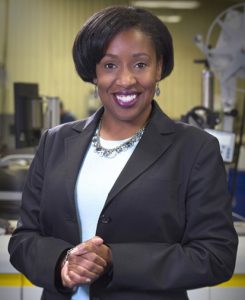 Last July, Weaver — through her Carmel Hill Acquisitions holding company — acquired TGI Direct, a direct marketing company that employs nearly 100 people between its headquarters in Flint and a facility in Ann Arbor.
The company began in 1964 as a print and mail house and gradually evolved into a full-service direct marketing firm servicing industries such as health care, insurance, higher education and automotive.
"People tend to look at entrepreneurship as starting something from scratch, but it also involves making acquisitions and growing something that already exists," said Weaver, a Chicago native who received a bachelor's degree in business administration from the University of Michigan in Ann Arbor.
After graduating, she returned to Chicago to work as an information technology consultant for Arthur Andersen and then PricewaterhouseCoopers, where she specialized in advising large retailers on software implementations before moving into client-side services.
"I also wanted to understand the front of the house and why decisions were made," she said of her latter assignment.
Her next job came at USG Corp., the drywall, ceiling and flooring manufacturer, where she started as an IT analyst and then switched to interactive marketing, strategy, and new product development.
In the meantime, she obtained an MBA from the University of Chicago, Booth School of Business.
From there, she joined Owens Corning in Toledo, Ohio, where she worked on strategy and innovation, then moving to lead a national sales team, and finally product management, which allowed her to have P&L and cross functional responsibilities.
"I wanted to get various experiences because I wanted to run an organization one day," Weaver said. "All of the things I did prepared me to move in that direction."
After creating Carmel Hill Acquisitions in anticipation of acquiring a company, networking led her to an introduction to Doug Bacon, TGI Direct's longtime owner.
While working at Owens Corning, Weaver and her husband, who was employed in Dearborn, had moved to Ann Arbor, so Weaver had put the word out that she was looking for a Michigan company to buy.
Once the deal was completed, she hired Bacon to stay on for a year and help ease the ownership transition.
"I did not want an owner who would just turn over the keys and leave," Weaver said. "There's a lot of history here. He's had it for a very long time, and no matter how much due diligence you do, you cannot just absorb everything during the process."
Weaver has become increasingly more hands-on in running the company, with Bacon's contract slated to expire at the end of May. "He's handed over parts of the responsibilities as I've been ready to receive them," Weaver said.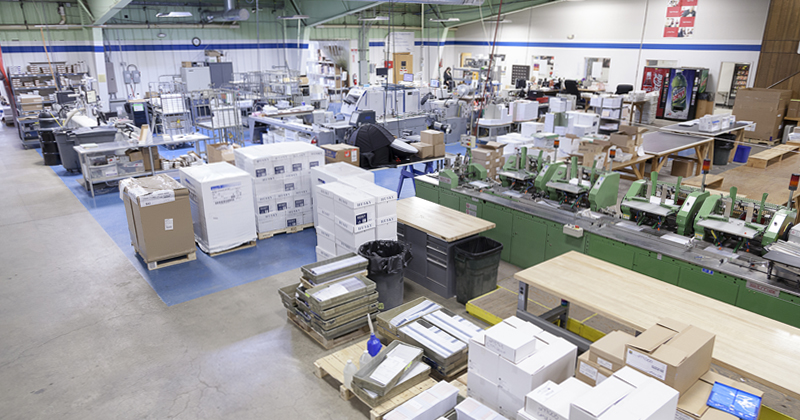 She plans to guide TGI Direct more into the digital realm while maintaining traditional print operations.
Earlier this year, TGI Direct invested in a Truepress Jet520HD made by SCREEN Americas. The technology aids in increasing speed and eliminating steps in the printing and finishing processes.
"It's not just about throwing ink on a sheet of paper," Weaver said. "It's about what is going on that sheet of paper or in that email or whatever, because it has to be so accurate and we're dealing with tens of thousands to hundreds of thousands of data points. And it has to be timely, because we can't be late on it either. That all doesn't just happen."
While the purchase of that state-of-the-art equipment will improve printing efficiency, Weaver is focused on developing the company's overall technological capabilities, including in the digital marketing realm.
"The way things are going, you need to meet people where they are," she said. "In some cases that might be digitally, and in others it might be a physical piece, whether it's a letter, postcard or package , followed by digital. You're missing something if you have one without the other. There's not a one-shot, silver-bullet thing anymore."
While Weaver is mainly focusing on ensuring TGI Direct's success, she's also hopeful of inspiring other would-be entrepreneurs.
"I think that it is important for people to know that a minority female can purchase a decent-size company and run it," she said, adding that she expects TGI Direct to be only the first of several acquisitions she makes as she builds out a portfolio of companies under Carmel Hill Acquisitions.