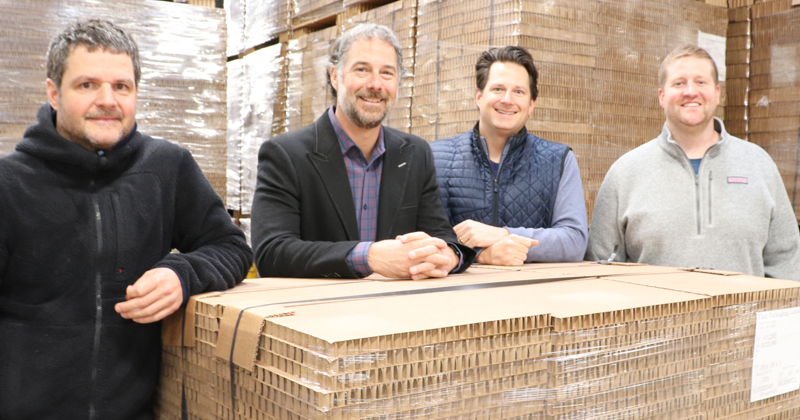 (Pictured above, from l-r: Matt Landaal, Robert Landaal, Mark Landaal and Jay Landaal)
You might say "generations" is a common theme at Burton-based Landaal Packaging Systems.
On the one hand, the 63-year-old company is now under its third generation of family leadership.
And in a completely different sense, much of the cardboard that it turns into boxes is also multigenerational, having been recycled as many as six or seven times.
"Corrugated in general has an insanely promising sustainability footprint," said company President Robert Landaal.
Also leading the company as part of "Generation Three" are Robert's brothers, Matt, operations manager of Landaal Packaging's Fulfillment Division, and Mark, vice president of sales and marketing; and their cousins Jason, who's company controller, and Steve, an account executive.
"All five of us run the day-to-day operations," Robert Landaal said.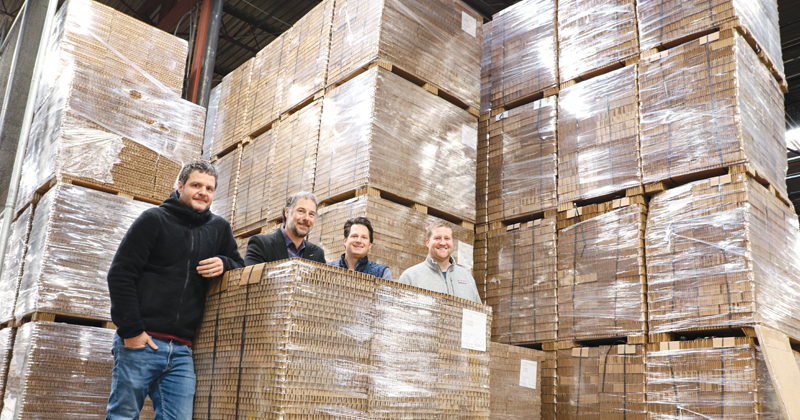 They have been in charge since the last of Generation Two — brothers Bob, Tom and Steve — retired three years ago. That generation had taken the reins in the 1980s from their father, Robert, who founded the company in 1959.
"Generation One was very entrepreneurial and Generation Two helped take that entrepreneurial spirit and put some framework around it," Robert Landaal said. "Now G3 is taking it even further in professionalizing, growing and diversifying it."
Today, the company has sales exceeding $52 million and 215 employees across three locales: a design and innovation center in downtown Flint, the Packaging Fulfillment Division and company headquarters in Burton, and a corrugated box plant in Bay City.
The eldest Landaal had started the company as a traditional small box-making plant in Burton that served Genesee County-area customers.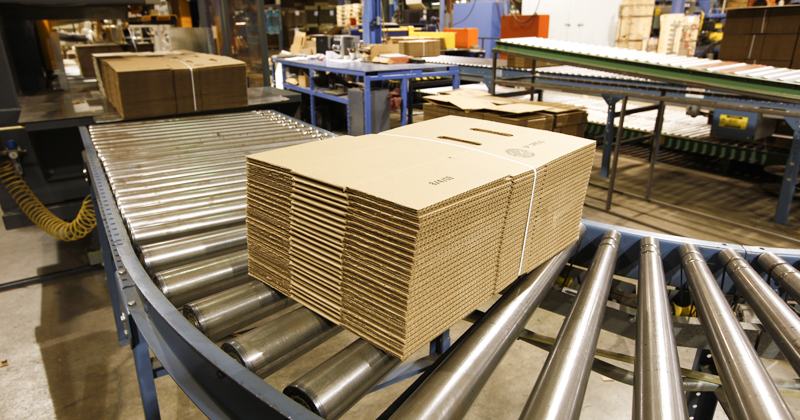 "We've morphed into full-service packaging company that encompasses everything from design and development of packaging to manufacturing and distribution of it," Landaal said.
Landaal Packaging's corrugated plant makes everything from basic brown shipping boxes to high-graphic primary packaging used in point-of-purchase displays in retail outlets all over North America. The Fulfillment Division specializes in value-added services, such as packaging auto parts and shipping them to car dealership service departments.
Recycled cardboard is central to its operations.
Not enough trees that are planted specifically to become paper-based products mature at any one time to supply the packaging industry, Landaal explained. That means a steady supply of recycled cardboard, which is broken down at mills and mixed with virgin fibers, is necessary for packaging companies to meet customer demand.
"A corrugated box can be recycled six or seven times and still be turned into a box again," Landaal said. After that, the fibers become too short to be shaped into cardboard, and they find final use as tissue paper, napkins, paper towels or toilet paper.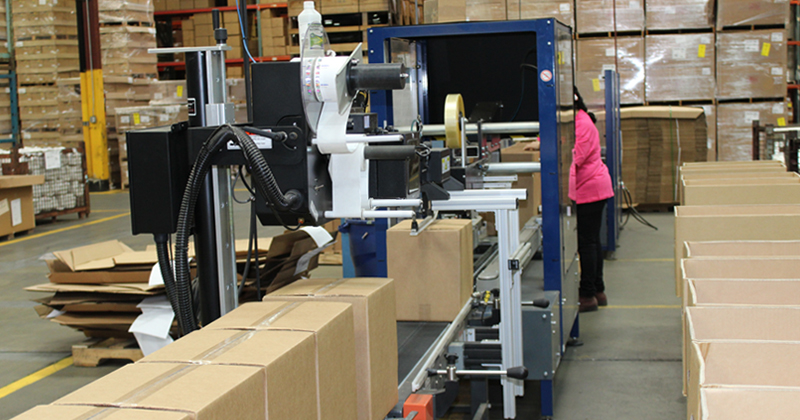 "We have to have that recycled paper to mix in with the recycled fiber so we can get more longevity out of it," Landaal said.
That means that homeowners who break down a box and toss it in their curbside recycling bin are not only helping the environment by keeping materials out of a landfill, but they're also boosting the economy by helping keep the wheels of an industry turning, he said.
Landaal Packaging also fabricates another environmentally friendly material, known as Green Cell Foam. A Lansing company starts with a renewable resource, such as corn, and creates a starch-based extruded foam that arrives at Landaal Packaging in plank form. From there, Landaal will shape it into packaging such as that used to keep specialty foods cold as they're delivered to customers' doorsteps.
"When you're done with it, it will degrade and decompose in 90 days, having a great impact on landfill use," Landaal said.
Last year, Landaal Packaging diversified through its acquisition of a Detroit company that made temporary or semipermanent high-graphic point-of-purchase displays for retail outlets. "That's been a phenomenal opportunity for us," Landaal said.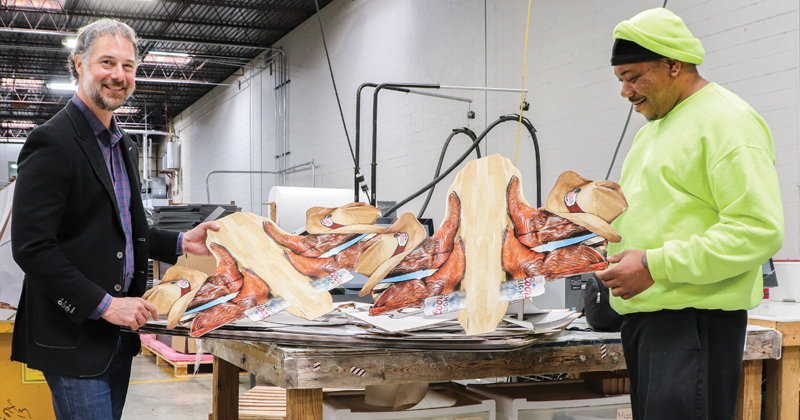 And Landaal foresees further growth opportunities.
"Really, over the past couple of years for the most part, things in Michigan have been really good and really steady," he said, adding that Landaal Packaging was considered an essential business that was allowed to continue operations during COVID-19 restrictions.
He expects the automotive industry's supply chain issues to soon be resolved.
"Our company's opinion is that once that supply chain issue is figured, there's going to be a lot of pent-up demand. I'm very, very optimistic about what the next two years are going to look like for the auto industry. It's going to be good things for our community."