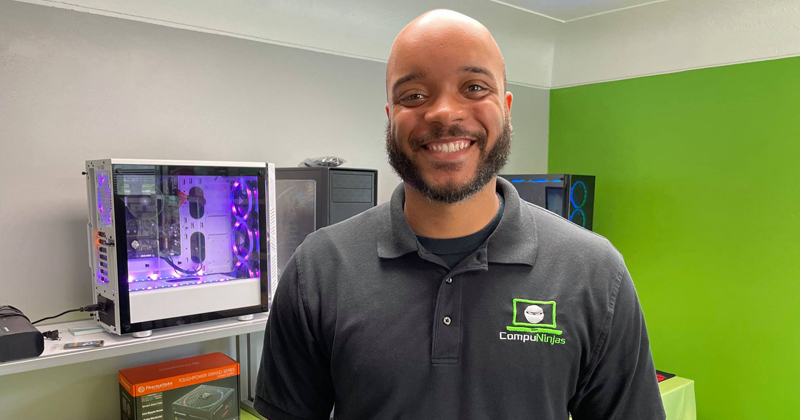 (Above: Jackie Earley, owner of CompuNinjas, a 2021 Moving Flint Forward Grant recipient.)
To effectively compete and grow our local economy, we need small businesses in Genesee County to be healthy and positioned for growth. Some are recovering despite the ongoing pandemic, but many are struggling with talent shortages, inflation and supply chain disruptions.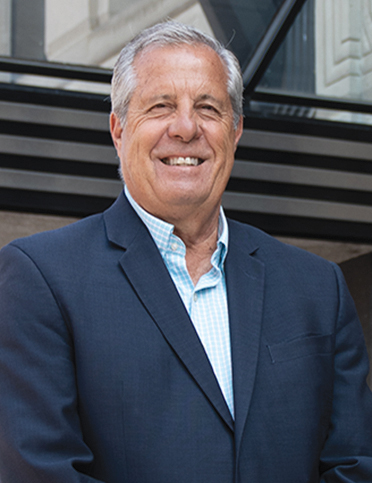 According to a recent survey of 600 small businesses, conducted by the Small Business Association of Michigan, 56 percent of respondents identified workforce shortages as a top challenge facing their business, while 56 percent stated inflation, and 59 percent identified supply chain disruptions.
As we, at Flint & Genesee Group, have direct conversations with businesses located in Genesee County we are hearing similar sentiments, especially related to finding workers. We've also gained great insights from the Genesee County Small Business Analysis, and our team is working to provide the support businesses need to recover and succeed.
Our Small Business Help Desk has been very popular. It's offered by our Flint & Genesee Economic Alliance division, as part of their Business Support Services. A dedicated team member provides technical assistance and coaching, access to capital, business planning and connection to other business resources.
We are working with businesses on their talent needs by connecting hundreds of job seekers to employers with job opportunities, working with RoleCall to strategize on attracting talent to the area, and offering the Talent Matters training series that helps them rethink their strategies and practices on how to get and keep talent.
Through the Business, Banking and Workforce Development group, a sub-committee of the Greater Flint Coronavirus Task Force on Racial Inequities, we are working to ensure equitable access to financial capital, business grants, business support systems and financial instruments for minority owned businesses.
We continue to connect businesses to grant and loan opportunities. One current example is the Moving Flint Forward Grant Program. In partnership with General Motors, we recently announced the third round of grants. Fifteen Flint neighborhood businesses that meet the criteria will receive awards up to $10,000 each. One of the great outcomes of this program, in addition to the awards, is the cohorts where entrepreneurs come together for workshops, consult with each other, and sometimes create partnerships to help move their businesses forward.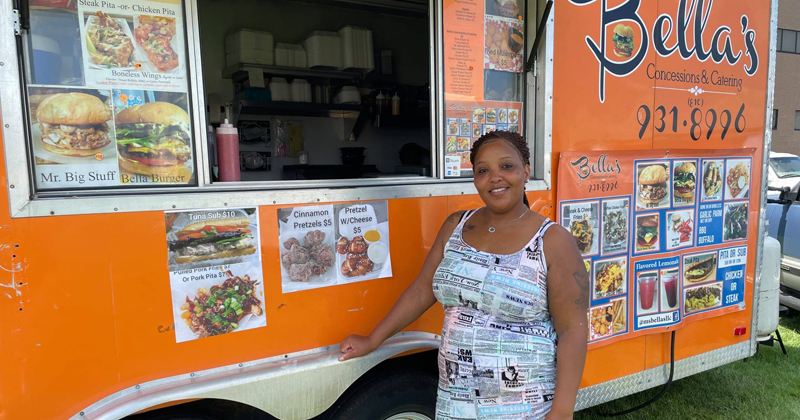 From an advocacy standpoint, we work closely with federal, state and local elected officials to bring forth challenges that businesses are facing, the support they need, and to share their perspective on legislative issues. And we're also providing regular opportunities to boost visibility, increase business contacts and connect with other organizations.
These are just a few of the ways that we are working to support small business in our region. Be assured that the Flint & Genesee Group is committed to building a strong business community and our team is working on this each and every day.