The leaders of CIB Planning are storytellers, not fishermen, asserts Justin Sprague, vice president of the Fenton Township-based community planning consulting firm.
"We help communities identify what is their best economic story and then help them tell that story to gain attraction," he said. "That is opposed to doing economic developing by casting a wide net to try to catch potential investors."
CIB's strategy gives communities something real that is backed up by data so they can target investors with a business case for developing in their community, said Sprague, who previously did economic development work at the Flint & Genesee Chamber of Commerce.
Sprague is among three newly appointed principals at CIB Planning. He is joined by Kelly Schuler McIntyre, director of planning; and Elena Moeller-Younger, director of marketing and strategic planning. Carmine Avantini is founder of the company, which will be celebrating its ninth anniversary in May.
They have been busy over the years.
City of Fenton
One of the company's hallmark ongoing achievements is the redevelopment of downtown Fenton. Twenty-seven years ago, Avantini became a planning consultant for the city, which wanted to revitalize what officials considered a dying downtown.
"We created a plan together and we stuck with that plan for 27 years," Avantini said. "What you are seeing today are the results of those efforts and sticking with the vision."
The efforts included extending the downtown development district to include Silver Lake Village, which brought in new revenue to help restore downtown. Another key was rerouting North Leroy Street to go through downtown instead of around it. That led to the development of multi-story buildings downtown for businesses and living spaces, in addition to standalone businesses, such as The Laundry and Crust, he said.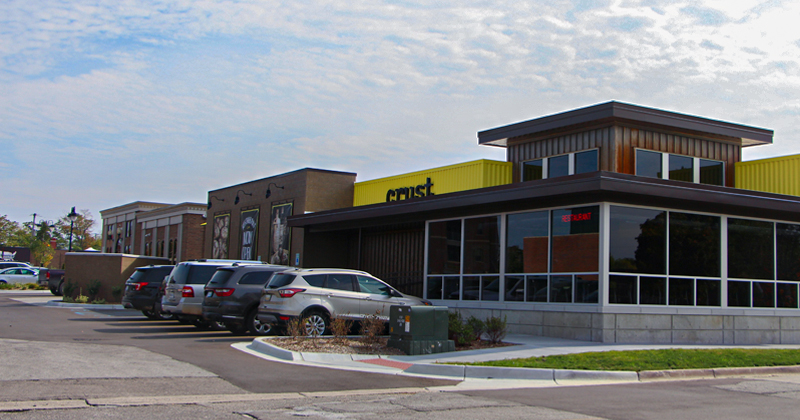 It also spurred a movement among the community itself to build a walking path and install street furniture, flower plantings and street art.
"We provided the framework with the planning and encouragement, and the business owners, private investors and community made it happen," Avantini said.
Grand Blanc Township
More recent and future projects include Grand Blanc Township, where CIB worked with its downtown development authority to create a long-term economic develop and marketing plan and partnered with a local graphic design firm to provide branding concepts.
"They have a lot of promise with an upcoming technology park," Avantini said. "They've come a long way."
Have a Hart
CIB also is working with the city of Hart in northwest Michigan to expand its economic development strategy and do some downtown business marketing and community-wide economic development marketing.
"Among other things, we developed some slogans to help build business development and tourism: 'Take Me To Hart' for tourism and 'Take Your Business to Hart,'" said Moeller-Younger.
On the horizon
CIB's future plans include working with Flint Township to help redevelop the Genesee Valley Center site by bringing in mixed-use and residential development to the outer portions of the mall.
"This is about creating jobs and places to live and creating a sense of a downtown for Flint Township," Avantini said.
He said CIB is working with mall ownership and township officials on the plan.
"We really hope this one will come to fruition soon."
The big picture
"Ultimately, it's the communities that are proactive about their planning, economic development and their storytelling that are going to be the ones best prepared to respond to economic development opportunities when they occur," Sprague said.
"We are focused on facilitating the process of putting those communities in the best position they can be when opportunities arise."
Avantini added: "We aren't doing this just to bring home a paycheck. We do this because we want to make a difference in the places where we work."