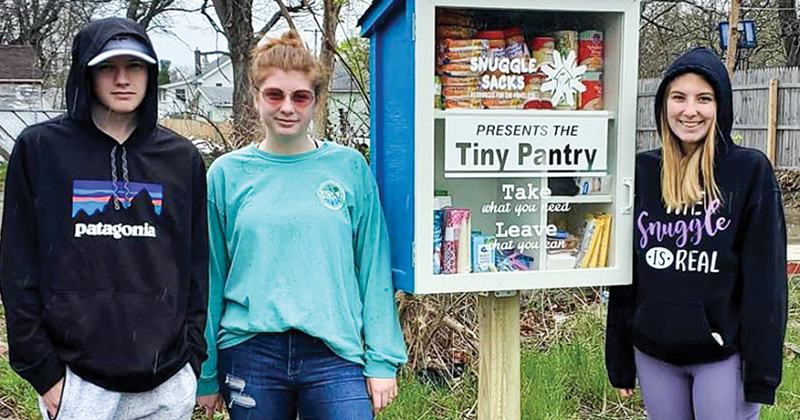 The Goss siblings are only teenagers, but they're already veteran philanthropists. Sheridan, 18, Addisyn, 13, and Jaxon, 16, have dedicated themselves to serving Genesee County's most vulnerable residents since founding their own nonprofit five years ago.
They were inspired to take action after reconnecting with their grandfather, who had been estranged from the family for over 10 years and was homeless for nearly six of those years. Through Snuggle Sacks, the siblings assemble and distribute an average of 750 survival kits to the homeless and those in need every month. The sacks include 40 items, including snacks, hygiene products, gloves, hats, socks and blankets. They do street outreach each weekend and partner with many other nonprofits, shelters and organizations to distribute them.
The siblings have a warehouse in Fenton where each week they welcome volunteers, mostly other kids their age, and not only teach how to give back, but also bring awareness to homelessness in the community. Snuggle Sacks is a team effort. Addisyn is the original founder; Sheridan runs all the social media, website, email and outreach; and Jaxon handles logistics (orders from the shelters, deliveries, etc).