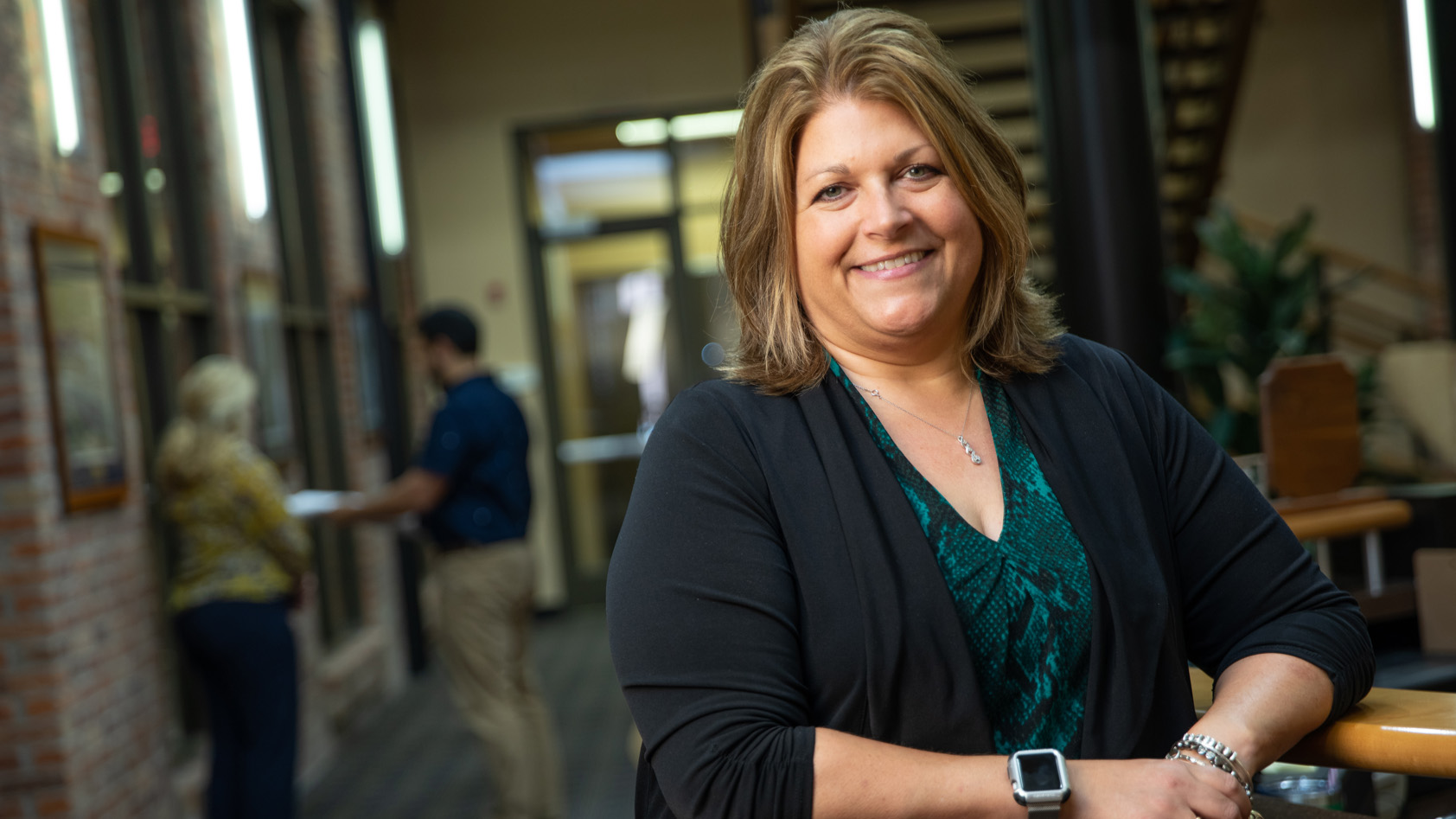 When ROWE Professional Services Co. began construction on the ROWE Building at 540 S. Saginaw in 2006, it was one of the earliest businesses to join in what would become the first wave of revitalization in downtown Flint. Since then, not only has Flint taken on new life, but ROWE has weathered economic uncertainty as well, given back to the community, and is now reaping rapid business growth.
"When we first purchased the downtown location to now is such a huge difference," says ROWE President and CEO Leanne Panduren. "I think there are now only one or two businesses that have not been redone or have plans to redo them, from here to the river. I know there are so many other partners who have brought this all back. It's great to think that we were a part of that renewal of downtown and we are looking forward to staying down here."
ROWE brought its headquarters downtown for several reasons, but the biggest one had to do with the Flint community.
"We wanted to be a part of the community, that is really what drove that decision. We wanted to make that commitment to the city of Flint and Genesee County, and it was fiscally responsible as well," says Panduren. "We have staff here in our office who are getting more involved because we are downtown; they are engaged more in the community and it has changed how people think about being in a downtown office."
ROWE, an engineering consulting firm, has more than 180 professionals in five Michigan offices, one in Myrtle Beach and another opening in west Michigan in September. Rowe specializes in engineering, surveying, aerial photography/mapping, landscape architecture and planning. Since opening in Davison in 1962, it has faced economic downturns, remaining steadfast.
"We have been in Genesee County for the entire 57-year stretch of being in business and we went through the recession like everyone else did," she said. "At one point we were down to just under 100 employees. Now we are back up to over 180 and we have seen a high level of growth over the last five years with rapid growth over the past two, especially."
The largest area of growth is renewing infrastructure. Working with local cities, counties and the state, ROWE has been working on maintaining and replacing aging roads, water systems, electrical networks and other hard infrastructure concerns.
"The infrastructure industry is really in the forefront of everyone's mind in the last few years – recognizing that we need to put a larger focus on it – and that is what we do at ROWE," says Panduren. "We need to stay on top of our infrastructure so that we don't have catastrophic events, and we are hoping that we can all figure out how to fund those infrastructure concerns."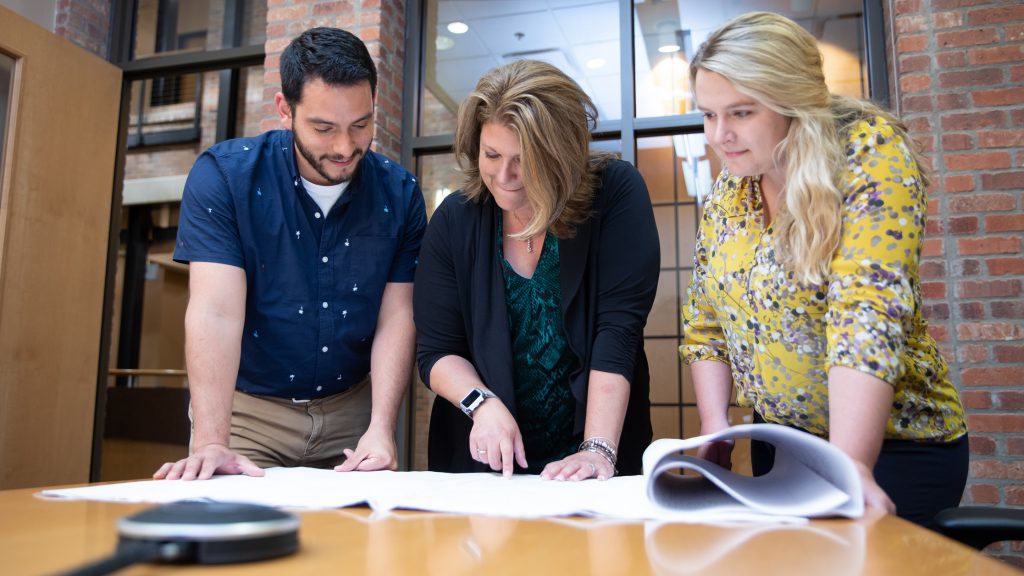 Another concern for Panduren is a lingering effect of the last recession – a talent shortage. "We are facing a severe talent crunch, like a lot of people are having. Through the recession a lot of talent left the state, so now we are battling for the same talent across the state," says Panduren. "We have had some luck getting talent back. Overall, we have grown, and we are finding people and we are getting more work."
Some of the recent work includes major projects in the Flint community, such as the GM Mobility Research Center, a vehicle and mobility systems development proving ground and outdoor research facility on Kettering University's campus in Flint. According to ROWE: "The unique facility – which is the only one of its kind on a college campus in the country – puts Kettering and Flint at the forefront of autonomous vehicle research and development, safety and technology."
ROWE provided concept design, survey, engineering and permitting for the 21-acre brownfield property, known locally as 'Chevy in the Hole'.
ROWE also worked on the design and construction of the Flint River Trail, designing more than 10 miles of the trail system in the last five years, including portions of the statewide Iron Belle Trail. These projects provide connections to destinations in Grand Blanc, Flint, Flushing and Genesee County Parks.
After nearly 60 years in Genesee County and opening its corporate headquarters in downtown Flint in 2009, ROWE remains focused on growing with the community. ROWE encourages each employee to take part as an active member of community and professional organizations in each community they work in.
"We have always prided ourselves on being very involved in our communities. We have many employees who are serving on boards in all of the communities that we work in," says Panduren. "We don't want to just do the projects and get out. We really want to be part of the community and understand the communities that we work in."