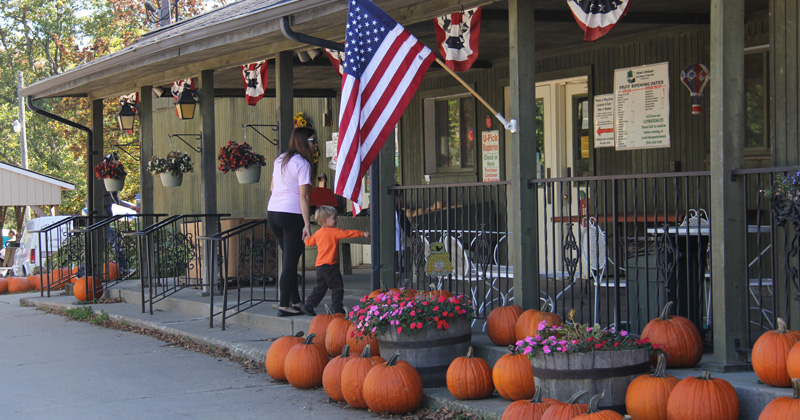 In more ways than one, growth has been a constant during the past century at Porter's Orchard.
It all began when Ray Porter, a machinist who had moved from Port Huron to Flint, bought the property on Hegel Road east of Goodrich in 1919 and planted his first apple trees in 1921.
"He had decided he wanted to be an apple grower and bought the farm," said his grandson, also named Ray, who is now the orchard's third-generation owner.
Porter's Orchard observed its 100th anniversary with a celebration at the 75-acre complex in early October.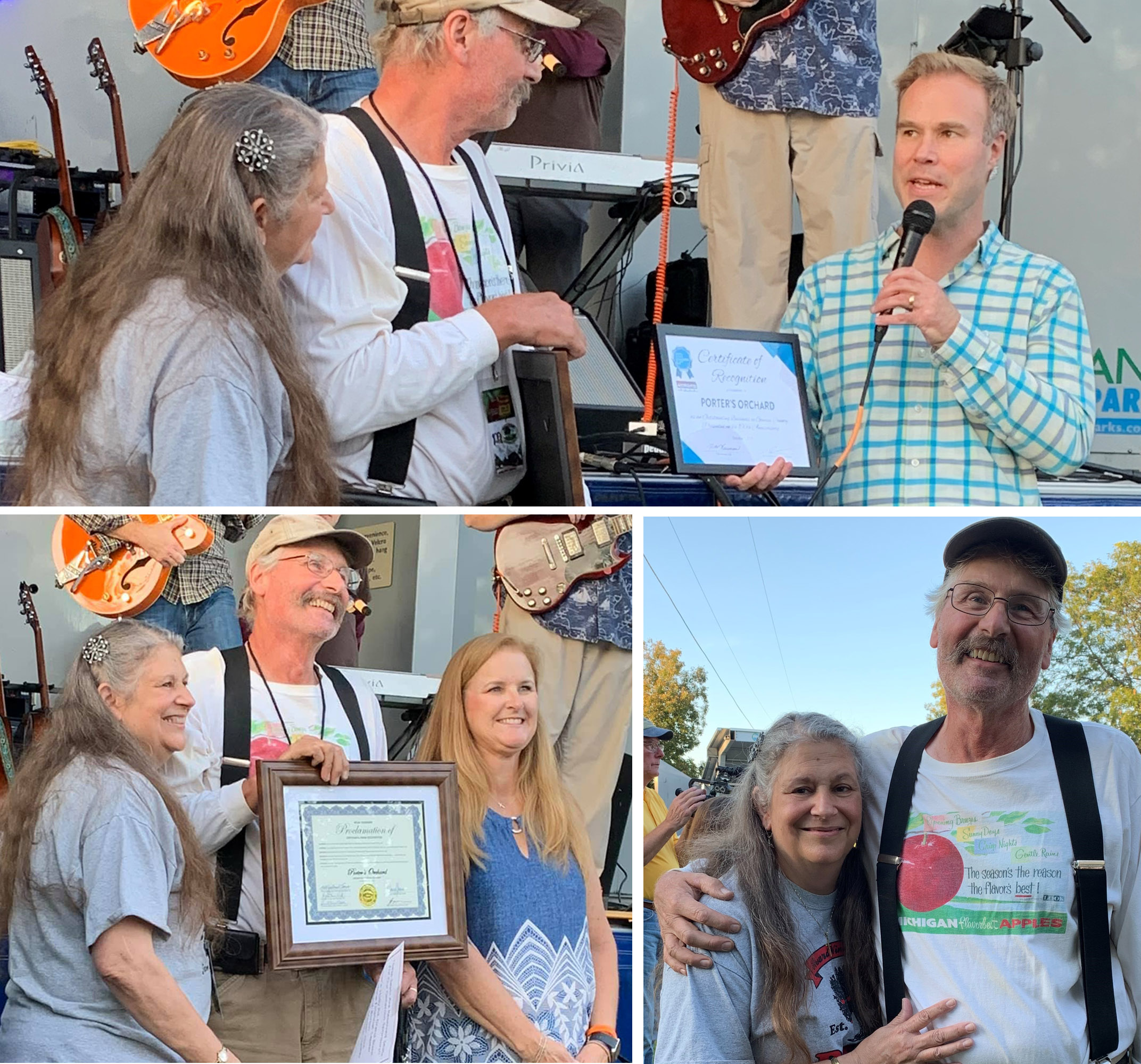 "It all just kind of happened," Ray Porter said of the orchard's longevity. "It wasn't like it was a goal or anything, but it's a significant milestone that we reached."
The younger Porter's dad, Roger, took over the operations in 1949 when the eldest Porter died suddenly from a heart attack in 1949.
Roger Porter, who was studying horticulture at Iowa State University at the time of his father's death, cut short his education to join his mother in running the orchard and soon undertook an expansion. For example, in 1953, he built a cold storage facility for apples — a structure that is still in operation today, as is the original building that contained the cider press.
"We've got a lot of the original buildings on the farm," Ray Porter said.
In 1976, Roger Porter built an addition that doubled size of original building. It included a work area for sorting apples and preparing them for sale, an expanded sales area and a place to make doughnuts.
"That's when the business really took off," Ray Porter said. "It was really thriving before that, but adding the doughnuts really seemed to bring more people out. That's a major part of our operation now."
A key revenue source for the orchard is supplying doughnuts for Crossroads Village's fall programming.
The younger Ray Porter joined the business in 1979 and became the primary operator in 2000 before his dad died in 2005. Since then, he has added hayrides, a U-pick pumpkin patch, U-pick apples, a corn maze and a collection of animals.
Off-site, Porter is involved with Charlie Burt in Flint City Hard Cider Co., supplying the sweet cider the establishment uses for fermenting.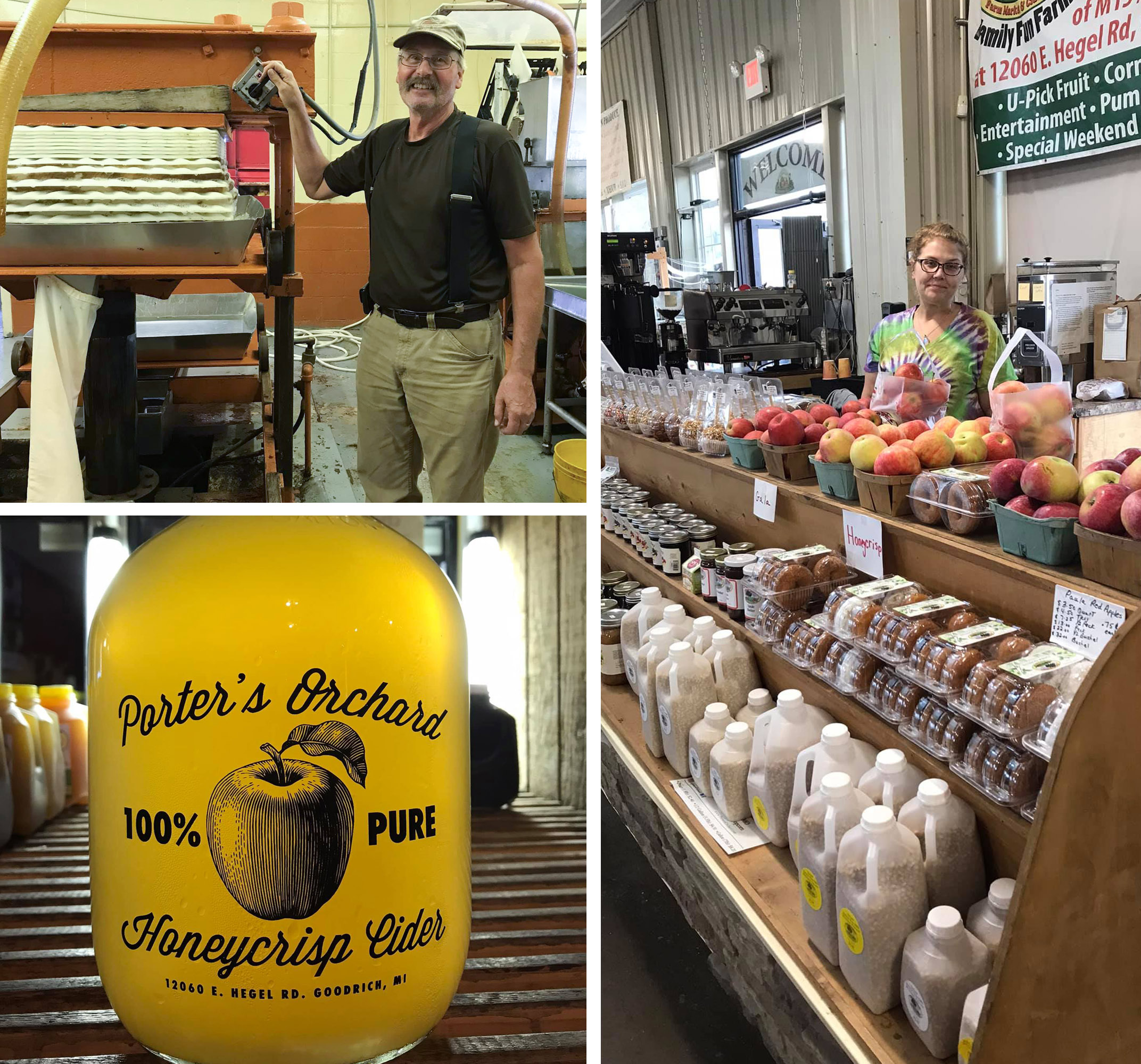 He's also hopeful that Porter's Orchard will remain in the family for years to come. Although they still need to work out the details, his daughter, Elizabeth, has said she wants the growing operation to continue.
"She did say she still wanted it to be a farm," said Ray Porter, 64. "She just told me that earlier this year. But for now, at my age, I think I'll just try to maintain what we've got here and transition it to someone younger and see what their ideas and aspirations are."