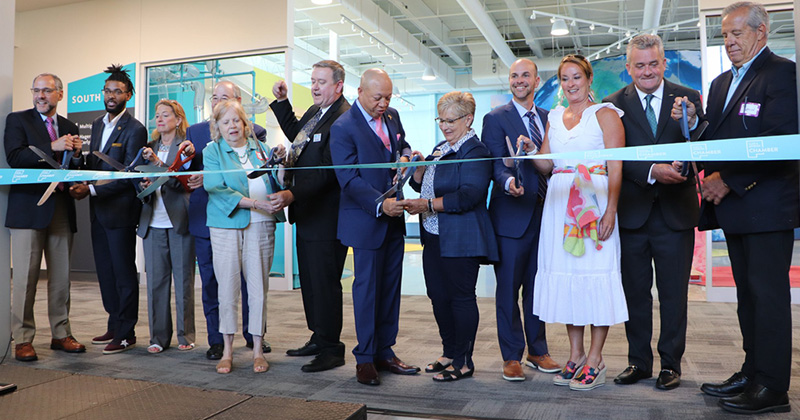 On the Move features and celebrates Flint & Genesee businesses' grand openings, staff promotions, new hires, recognition and milestones
(Featured above) Sloan Museum of Discovery, 1221 E. Kearsley St. in Flint, on July 14. Showcases regional history, historic automobiles and hands-on science.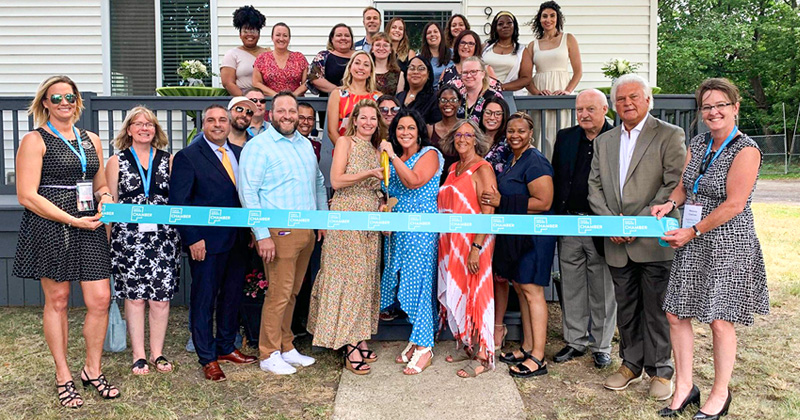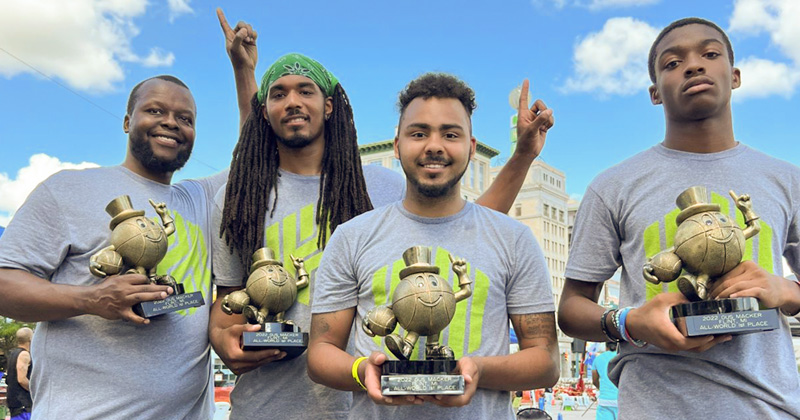 Promotions, New Hires and Recognition
---
McLaren Health Care, the three-state, 14-hospital health care system and health plan, appointed Dr. Justin F. Klamerus executive vice president and chief medical officer (CMO). Dr. Klamerus was previously president of Karmanos Cancer Hospital & Network, a subsidiary of McLaren Health Care, since January 2017. As CMO, he recommends, develops and supervises the implementation of medical care aimed toward improving patients' clinical outcomes while establishing a single standard of care across the McLaren system.
Dr. Stephanie Duggan has been named regional president and chief executive officer for Ascension Michigan, leading health ministries in Mid and Northern Michigan including Ascension Genesys Hospital in Grand Blanc. Dr. Duggan previously served as president and CEO of Ascension Michigan's three northernmost hospitals since August 2018 when she returned to Michigan following the announcement of Ascension's $50 million investment to grow the health ministry. She assumed leadership of Ascension Genesys on Aug. 7, with the retirement of Christopher Palazzolo, who served as president and CEO of the Grand Blanc hospital for 18 years.
Dort Financial Credit Union on May 31 hired Sharon Lobo as vice president of lending. Lobo oversees all lending and member solution activities. She works alongside executive leadership to determine a multi-year strategy and focus on target markets for lending. Lobo will make recommendations for lending policies to support and contribute to the growth of Dort Financial. She is also responsible for improving efficiencies and productivity through technology and enhanced procedures for both lending and member solutions.
The Flint Institute of Arts has appointed Tracee Glab as its new executive director. Glab, who previously served as the FIA's curator of collections and exhibitions since 2009, succeeds John B. Henry, who announced his retirement this year. She has overseen more than 100 exhibitions and curated 40 exhibitions, working with the community on such exhibitions as Jerry Taliaferro's Women of a New Tribe (2017) and Sons: Seeing the Modern African American Male (2022). She has worked extensively with contemporary artists, both locally and internationally. Glab has also overseen fifteen publications, contributing to the 50th-anniversary book Magnificence and Awe: Renaissance and Baroque Art in the Viola E. Bray Gallery (2011) among others.
The American Red Cross appointed Becky Gaskin executive director of the East Central Bay Chapter. As executive director, Gaskin serves as the community liaison for the chapter, which is based in Flint and covers 10 surrounding counties. She joins the Red Cross from the Genesee Intermediate School District where she served as coordinator of its Great Start Collaborative. Prior to that, Gaskin was executive director of the Hagerman Foundation in Flint from 2015-20 and directed a strategic philanthropic campaign.
Mott Community College Athletic Director Al Perry has been named the National Junior College Athletic Association (NJCAA) Region XII Men's Division Director. Perry will be serving in this capacity for the NJCAA in addition to his full-time role at MCC. The Men's Division Region Director helps the Region XII Commissioner in all region business that pertains men's sports. He presides at all meetings, appoints and assists sports chairs, and sits on committees at the national level. Perry began at MCC in 2010 and became the associate athletic director in 2012. He has been MCC's athletic director since 2016.
Business News
---
Communities First, Inc. on July 26 broke ground on The Grand on University, a $16.7 million, 48-unit mixed-income, multi-family housing development at University and Grand Traverse in Flint's Carriage Town Neighborhood. The development will feature 43 affordable units and 5 market-rate units when it is completed in . The first floor will be dedicated to commercial space. There will be about 3,000-square-feet of retail space. The project is funded by the Michigan State Housing Development Authority and developed in partnership with RAD Conversion Specialists, LLC. The architecture firm for this project is Sedgewick + Ferweda Architects and the lead contractor is Lurvey Construction. The project is slated to completed in fall of 2023.
Applied Imaging, a Grand Rapids-based technology company, on June 29 became Applied Innovation. The new name better reflects the full suite of technology, automation and imaging services offered by the company. "As Applied has grown, our customers have turned to us for more advanced technology and automation solutions for their business," said President and CEO John Lowery. "The new name, Applied Innovation, means more: more practical solutions, more above-and-beyond service, and more forward-looking technology to help our clients drive their businesses to the next level."
Bishop International Airport will receive $3.5 million in federal funding to replace the existing terminal roof, which has reached the end of its useful life and will be replaced with energy efficient materials, including improved insulation. The new roof will decrease heating and cooling needs and in turn, reduce energy consumption. Over 300,000 passengers use Bishop annually.
Financial Plus Credit Union on June 29 announced that members of Wanigas Credit Union, based in Saginaw, overwhelmingly approved the merger between the two organizations. Approval was received via mail-in ballots and in-person voting at a special meeting held on June 28. The combined credit union will have assets over $1.2 billion, serving approximately 80,000 members through 11 branch locations in the greater Flint and Great Lakes Bay Region of Michigan.
The Laundry recently celebrated 25 years in downtown Fenton. The little bistro, which opened in 1997 in an old 1930's laundromat on the corner of Shiawassee Avenue and Adelaide Street, focused on offering delicious, high-quality, international food and drink. Artisanal baked goods, fresh salads, outstanding cheeses, and a variety of delicious meats were the foundation that The Laundry was built on. The Laundry's website.
Sloan Museum of Discovery and General Motors on June 20 announced a partnership that will honor the legacy of GM founder William "Billy" C. Durant while supporting the museum's STEM exhibits and programs. Through a donation of $500,000 from GM, Sloan Museum's new vehicle gallery is named The Durant Gallery. Flint is the birthplace of The Durant-Dort Carriage Company, which paved the way for the automobile industry and GM. The donation is in addition to a $1-million grant that was provided in 2018 to support STEM educational programs in the gallery.
Officials from Grand Blanc Township and the Genesee County Road Commission on July 27 celebrated the completion of the Dort Highway extension with a ribbon-cutting ceremony. The $20.25 million project extended south Dort Highway from I-75 to Baldwin Road. Work on Phase II began the following year. Project funding included $5.6 million from the Priority Roads Investment Program, $4.4 million from the Michigan Economic Development Corp., which also put up $3.3 million in a second installment. Genesee County provided $3.35 million, and Grand Blanc Township $3.6 million. In addition, Ascension Genesys Hospital donated land.
American Recreational Products, a subsidiary of National Composites, a manufacturer of composites and plastics, is expanding operations to an existing facility in Fenton to accommodate existing business and a new fiberglass product line. The $4 million project will create 59 new jobs and is supported by a $250,000 Michigan Business Development performance-based grant. Michigan was chosen for the project over competing sites in Minnesota and Missouri. American Recreational Products' facility in Owosso has reached its capacity with no options to expand.
Island Plastics, LLC, a subsidiary of ACI Plastics, Inc., (ACI) a post-industrial plastics recycler headquartered in Flint, is expanding an existing facility to construct a state-of-the-art system to recycle post-consumer low-density polyethylene material for resale to various industries, including energy, automotive and consumer goods. The $8 million project, which is supported by a $150,000 Michigan Business Development Program performance-based grant, will create 24 jobs.