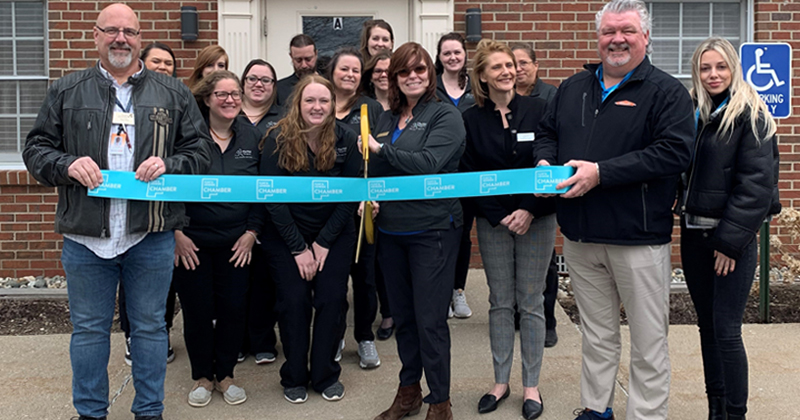 On the Move features and celebrates Flint & Genesee businesses' grand openings, staff promotions, new hires, recognition and milestones
(Featured above) Max Well Therapy, LLC, 1289 S. Linden Rd., Suite A, in Flint Township on March 31. Physical therapy, occupational therapy, speech therapy and massage therapy.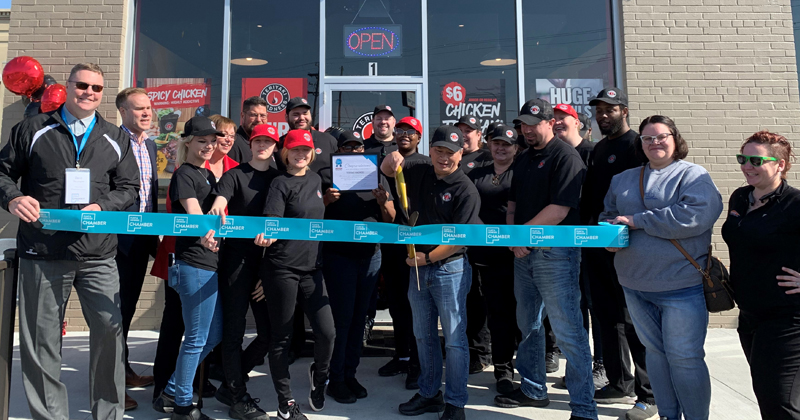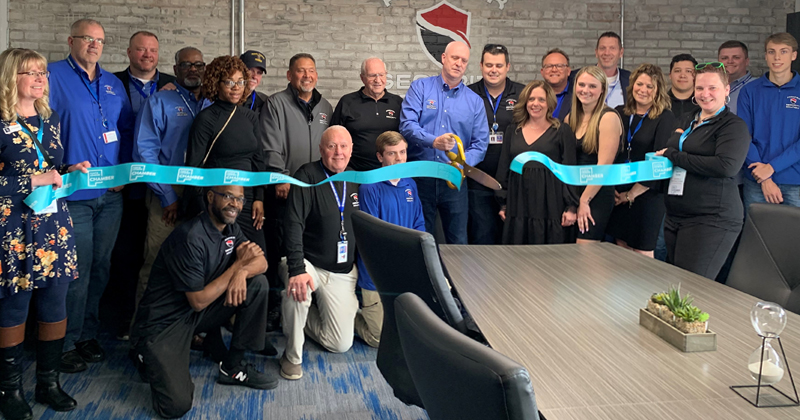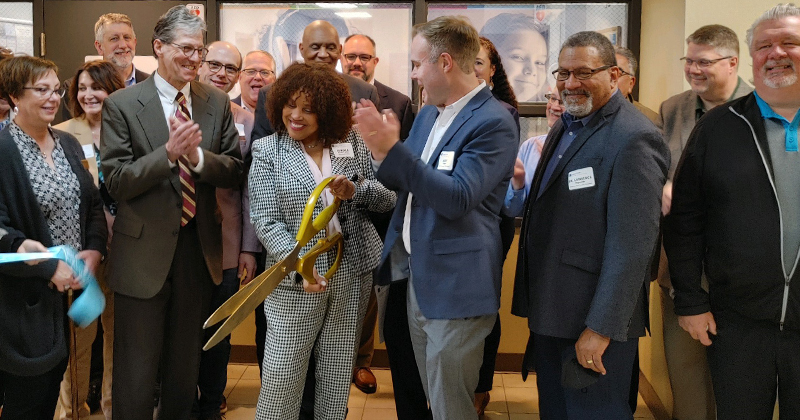 Promotions, New Hires and Recognition
---
Dort Financial Credit Union on March 18 announced the appointment of Brian Waldron as its next chief executive officer. Waldron has served in multiple executive roles. Most recently, he served as senior vice president of lending/chief lending officer at Hudson Valley Federal Credit Union in Poughkeepsie, N.Y. He succeeds Vicki Hawkins, who retired in April after 36 years at Dort Financial.
ELGA Credit Union's Board of Directors announced the appointment of Terry Katzur as president and chief executive officer. Katzur began Feb. 26, following the retirement of longtime CEO Karen Church. He began at ELGA in 1996 as a co-op student, becoming a full-time teller before working in the accounting department and then as a branch manager. He became vice president of lending and was appointed executive vice president in 2014. Katzur is just the third CEO of ELGA, a $1.2-billion institution with 13 branches, 250 associates and 81,000 members.
The Michigan Certified Development Corp. (MCDC) announced several personnel changes. On April 27, the MCDC announced the promotion of Marnie Spitzley to vice president of operations. She replaces Dave Kramer, who will retire on May 31. Coty Gould also joined the MCDC as a loan officer. He covers the Central Michigan region.
Medstar, Michigan's largest EMS and mobile health provider, welcomed Rachel McCrary to its executive team as the new communications manager and public information officer. McCrary will handle the company's internal and external communications as well as community information outreach. She is formerly a broadcast journalist and was most recently a general assignment reporter and occasional anchor at WNEM-TV (TV-5).
Linnell Jones-McKenney on April 20 was presented with the Certificate of Pure Achievement in recognition of inspiring communities and her leadership in strengthening Michigan's tourism industry. Jones-McKenney, community outreach director for Sylvester Broome Empowerment Village, received the award at the Pure MI Governor's Conference on Tourism in Traverse City. She was also a featured speaker for the conference's "Stories of Inspiration."
Adrian Walker is the new outreach director for the Michigan Dept. of Labor and Economic Opportunity (LEO). He serves as a member of the executive team, assisting with the department with major strategic initiatives across LEO agencies. Walker will also play a key role in working with deputy directors and others in department leadership, helping them to execute community engagement plans. Walker is formerly director of government affairs and community relations for the Flint & Genesee Group.
Jennifer Dean, Ph.D., MLIS, MMus, has joined the University of Michigan-Flint as director of the Frances Willson Thompson Library. Dean's leadership, both as a scholar and engaged advocate for education, will ensure that the Thompson Library remains a cornerstone of excellence for UM-Flint stakeholders.
Gov. Gretchen Whitmer recently announced the following appointments: Kimberly A. Campbell, of Flint, is a registered respiratory therapist for McLaren-Flint, to the Michigan Board of Respiratory Care. Christopher Burtley, of Flint, is an attorney with Barnes and Thornburg, LLP, to the Black Leadership Advisory Council; Nerita Adams-Spillers, of Flint, program manager for Flint Beecher Head Start, to the Michigan Interagency Coordinating Council for Infants and Toddlers with Developmental Disabilities.
Business News
---
Mott Children's Health Center was recently selected as one of the 2021 Best Nonprofits To Work For. The NonProfit Times, the leading national business publication for nonprofit leaders, has partnered with Best Companies Group to identify nonprofit organizations where leaders have excelled in creating quality workplaces. This survey and awards program is designed to identify, recognize and honor the best employers in the nonprofit industry, benefiting the industry's economy, workforce and businesses. The list is made up of 50 organizations. Mott Children's Health Center has served the children of Genesee County for over 80 years as a pediatric center of excellence.
Ascension Genesys Hospital recently achieved reaccreditation as a Center of Excellence in Robotic Surgery by Surgical Review Corp., an independent, internationally recognized patient safety organization. In addition, three surgeons at Ascension Genesys Hospital became accredited as Surgeons of Excellence: Christopher Ash, DO; Mark Mattingly, MD; and Carol Powers, DO. The robotic surgery program at Ascension Genesys was the first in Michigan to receive this accreditation in 2016.
The Hilton Garden Inn Flint Downtown is a 2021 Hilton Award of Excellence winner. It is in the top 5 percent of hotels in the Hilton Garden Inn brand throughout the world for overall experience, accommodations and service.
Bishop International Airport is now one of the newest electric vehicle fast-charging stations in Michigan. In partnership with Consumers Energy, Bishop installed two DC fast-charging stations for the general public. The airport joins the statewide list of 36 EV fast charging stations and 1,600 more at homes, businesses and public locations powered by Consumers Energy.
Mott Community College on April 20 announced a $12.5 million grant it received from the Charles Stewart Mott Foundation. The funding will be used to support a future-focused and technology-driven renewal and renovation project of the 51-year-old Marie Prahl College Center. The renovated Prahl Center will include three new hubs for virtual navigation, cyber security and computer repair, and future careers when it's completed in late 2023 or early 2024.