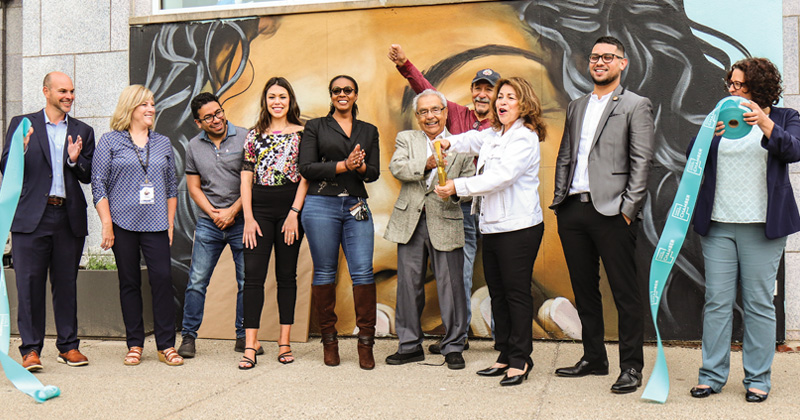 On the Move features and celebrates Flint & Genesee businesses' grand openings, staff promotions, new hires, recognition, and milestones
(Featured above) Latinx Technology & Community Center, at 2101 Lewis St., in Flint on June 15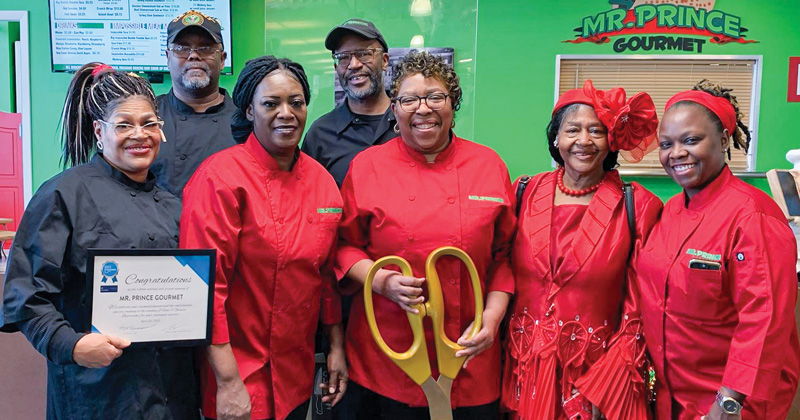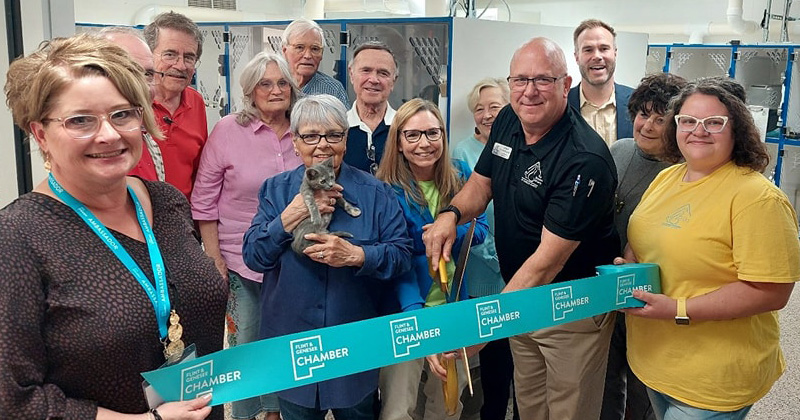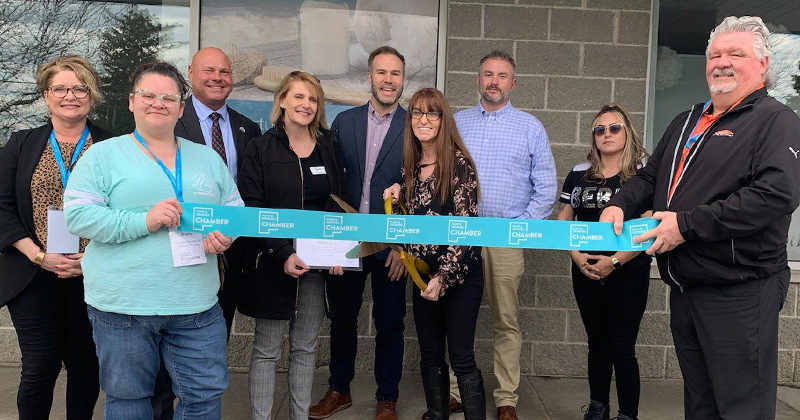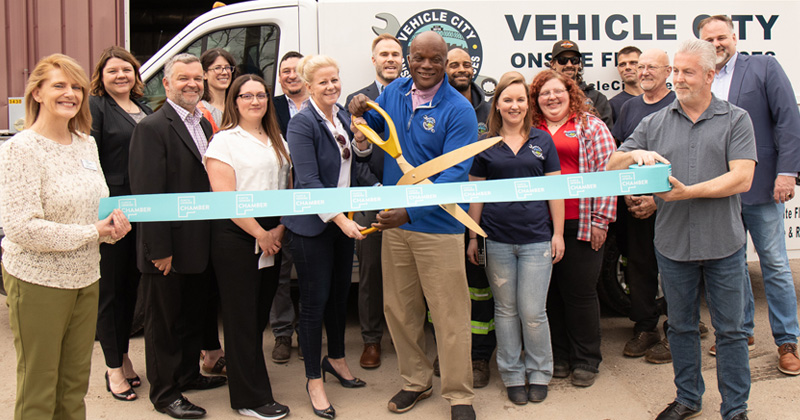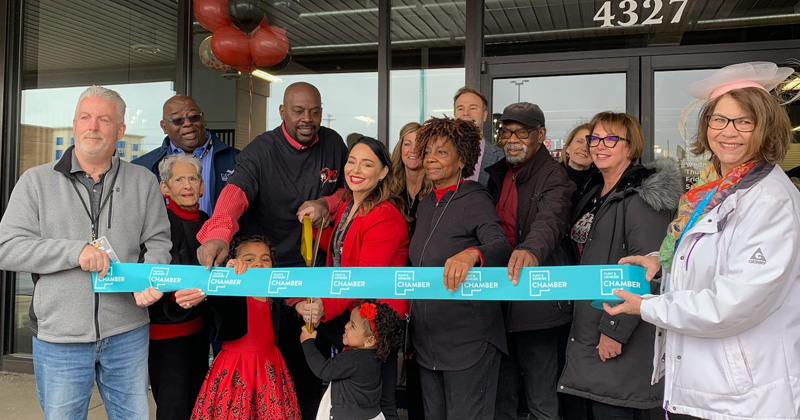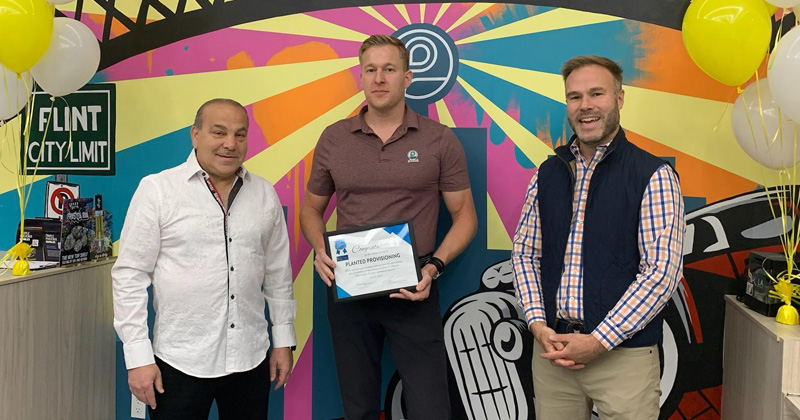 Promotions, New Hires and Recognition
---
Renee Saba, manager of Education Programs at Applewood, has been awarded the Colleague Champion award by the Michigan Museum Association. This award is for those that have worked on a team or project as well as their service to a community or museum.
Effective June 23, Lottie Ferguson is vice president of Development and Donor Services at the Community Foundation of Greater Flint. She previously served as Chief Resilience Officer for the City of Flint.
During the annual MLive Women's Summit, Essence Wilson, chief strategies officer for Communities First., Inc., was honored as part of the 2023 Class of Women Who Shape the State.
Effective July 31, Isaiah M. Oliver is now president of The Community Foundation of Northeast Florida. Oliver will serve as the organization's third president, stepping into the role after more than nine years at the Community Foundation of Greater Flint, where he most recently served as president and CEO.
Flint afterschool professional Willie Buford has been selected for the 15th cohort for the Grosvenor Teacher Fellows through the National Geographic Society. This cohort will leave for expeditions around the world to enhance their knowledge with hands-on, field-based experiences they can then teach their students and communities about.
Kettering University has named Marsha Bewersdorf as its new associate vice president of finance. Bewersdorf was most recently the associate vice president of finance at Union College in Schenectady, New York.
Lori Barrett of McLaren Flint has received the 2023 Margaret McLaren Nursing Excellence Award for going above and beyond the call of duty.
McLaren Health Care has appointed Jennifer Montgomery as its first system-wide chief nursing officer. Montgomery previously served as president and CEO of multiple McLaren Health Care subsidiary hospitals since 2015. The role provides clinical and operational oversight across all McLaren hospital and ambulatory settings.
Mott Community College's (MCC) Al Perry has been named the Michigan Community College Athletic Association Athletic Director of the Year. With this year's nod, Perry becomes a two-time recipient of the honor after previously being recognized as Athletic Director of the Year in 2017.
Additionally, Dr. Beverly Walker-Griffea, president of MCC, has been appointed to the Michigan Economic Development Corporation executive committee.
Ryan Garza of Pop Mod Photo has been named Photographer of the Year by the Michigan Press Photographers Association. Garza is a photographer with the Detroit Free Press and won this award once before in 2012 while with the Flint Journal.
Bobby Church and Michael Flowers of ROWE Professional Service recently received their professional surveyor licenses.
Tiffany Brown has joined the Ruth Mott Foundation's board of trustees. Brown, a Flint native, is the director of communications and community engagement with the federal Department of Justice in the U.S. Attorney's Office for the Western District of Michigan.
Heather Kale has become the new executive director for Saha Health and Wellness.
Manal Boukzam Saab, CEO of SGCS, was recently honored with the Ellis Island Medal of Honor and the Lebanese Order of Merit Medal. Additionally, Saab and her husband, Ghassan, CEO of Sorensen Gross Company, were both recently honored with the 2023 Issam M. Fares International Leadership Award from the American Task Force on Lebanon.
Angela D. Hood, executive director of The Flint & Genesee Literacy Network, has stepped down from that position to become the executive director of Educare Flint & Flint Early Childhood Collaborative for the Flint Center for Educational Excellence.
Business News
---
The Flint Public Library is now the Gloria Coles Flint Public Library. It is named after its former director, who is credited with many of the initiatives that helped make the library a staple for the community.
General Motors (GM) recently announced a $788 million investment into the Flint Assembly plant that will support the building of next-generation heavy duty trucks. Additionally, they announced an investment of $233 million for Flint Metal Center to support future truck builds.
"(This will) strengthen our industry-leading full-size pickup business by preparing two plants to build the next-generation ICE HD trucks," said Gerald Johnson, executive vice president, Global Manufacturing and Sustainability at GM. "These investments reflect our commitment to our loyal truck customers and the efforts of the dedicated employees of Flint Assembly and Flint Metal Center."
Lear Corporation has been named GM Supplier of the Year 2022. This is the 22nd time they have received this honor. This award recognizes global suppliers that exceed GM's requirements.
The University of Michigan-Flint has partnered with the Greater Flint Health Coalition for the Earn and Learn Program that connects UM-Flint students with local health agencies, hospitals, or employers for paid entry-level jobs in healthcare. Schedules and interests are matched with local health care employers with openings to offer students experience in a field they are interested in as well as resume services and interview preparation.
"We are proud to partner with the Greater Flint Health Coalition to solve problems faced by both our students and local employers," said Donna Fry, dean of UM-Flint's College of Health Sciences. "Students need to earn money and gain exposure to health related fields while they are in school, and local employers need to fill their open positions. This unique partnership makes it easier for students to find the right job for them and makes it seamless for employers to fill important positions."
Additionally, UM-Flint hosted the Michigan High School Esports Federation's (MiHSEF) spring 2023 state finals event on May 13. This is the first of several tournaments that will be held at the university after reaching an agreement to host MiHSEF tournaments through 2028.
On June 5, Ashley Capital and partners celebrated the groundbreaking of Flint Commerce Center. The development will result in roughly 3.5 million square feet of light industrial space at the former site of Buick City and revitalize 350 acres that have been underutilized for decades.
On May 4, the YMCA of Greater Flint broke ground on a new building at 719 Harrison St., Flint. The official name for the development – which includes a YMCA, apartments, physical therapy space, and Crim Fitness Foundation offices – is LiveWell on Harrison.
Serenity House Communities will be expanding into Lapeer County. They will offer support groups and workshops and educational sessions to begin. Serenity House is a dedicated holistic recovery community organization.
John P. O'Sullivan Distributing broke ground for a new 200,000-square-foot warehouse in Grand Blanc Township. This new facility will replace one they have located in Flint Township and will allow the company to grow their suppliers as well as create new job opportunities.
The University of Michigan-Flint has announced the launch of a new program that offers direct admissions for graduating high school seniors. The UM-Flint Direct Admission Pathway allows qualifying students from Beecher, Bendle, Carman-Ainsworth, Flint, Grand Blanc, and Westwood Heights to be admitted without first applying. Part of the program will allow the university to help students prepare for college with admissions, financial aid, and career counseling in anticipation of future attendance. The hope is to eventually grow this program to encompass all of Genesee County students.
.