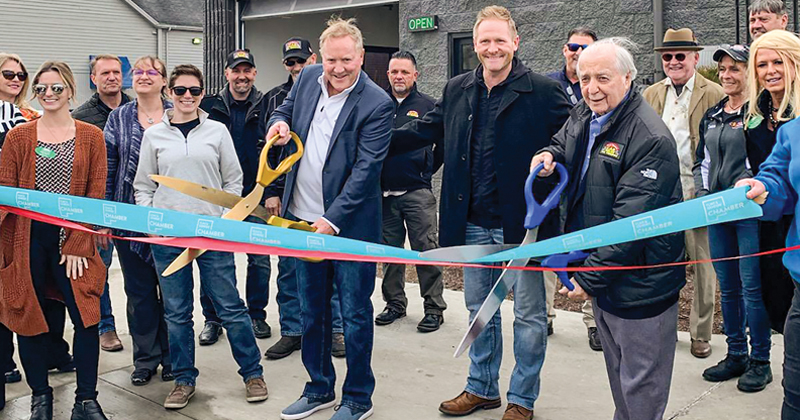 On the Move features and celebrates Flint & Genesee businesses' grand openings, staff promotions, new hires, recognition, and milestones
(Featured above) Fast Eddie's Car Care, at 1161 N. Leroy St. in Fenton, on March 21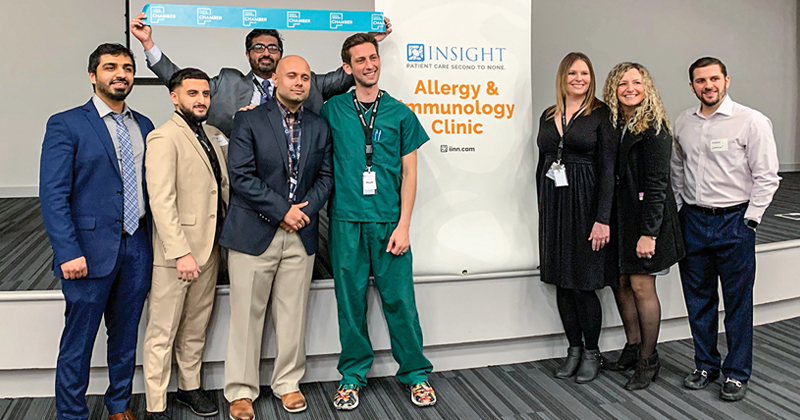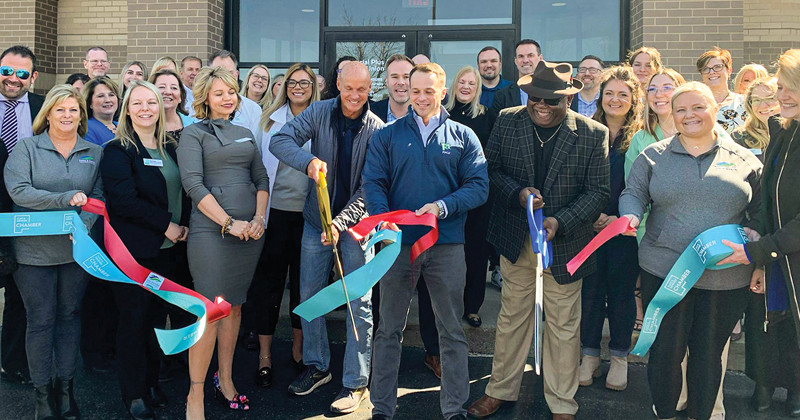 Promotions, New Hires and Recognition
---
Pharlon Randle of Bangtown Productions & Recordings was recently presented with the Michigan Afterschool Partnership Impact Award. One of the many services Bangtown Productions & Recordings offers is Studio On The Go, a mobile recording studio that has been utilized in schools to offer students an opportunity to create their own music from scratch.
Three local Century 21 real estate agents have earned the 2022 Quality Service Pinnacle Award:  Craig Bentley with CENTURY 21 Signature Realty in Clio, Jason McConnell with CENTURY 21 Signature Realty in Clio, and Bob Oligney with CENTURY 21 Signature Realty in Flushing. This award is based on the Quality Services Survey emailed to customers following the purchase or sale of a home. Agents must receive at least 80% completed surveys between the start and end of the year with an average score of 95% or higher for two consecutive years.
The Community Foundation of Greater Flint (CFGF) appointed two new members to its board of trustees: Mark Miller and Jill Norwood. Miller is a retired General Motors executive who previously served nine years on the CFGF board of trustees and is a member of the community foundation's Legacy Society. He rejoins the board as co-chair, leading alongside chair Mark Piper. Norwood is a graduate of Flint schools who later taught in Flint for 15 years. Her service with CFGF began with the Fenton Community Fund Advisory Committee, which she joined two years ago.
Rachel Mouser, marketing director for Financial Plus Credit Union – Michigan, has been named the 2023 Marketing Professional of the Year. She helped to coordinate the organization's first In-Service Day, which took home the Category Best Diamond Award for a One-Time Event.
Sandra Branch has been promoted to executive director of the Flint Public Art Project. Branch was instrumental in bringing the Flint mural project together that has filled walls across the city with art. She most recently served as the organization's vice president.
Dr. Kathryn Svinarich has been announced as chief of staff to the office of the president of Kettering University. This newly created position will focus on policy development, problem resolution, and institutional planning. Svinarich joined Kettering in 1992.
McLaren Flint has appointed Dr. Varsha V. Moudgal as its chief medical officer. Dr. Moudgal will lead the implementation of all clinical services and provide oversight.
Mott Children's Health Center was selected as one of the 2023 Best Nonprofits To Work For by The NonProfit Times. "We are incredibly honored to be included among the 50 best nonprofits to work for in the nation for a third time," said President and CEO Todd Wiseley. "Our award-winning culture is a reflection of the passion and dedication of our employees to serve the children of Genesee County with excellence."
Mott Community College President Dr. Beverly Walker-Griffea was awarded the CEO of the Year Award by the American Association of Community Colleges. This award is given annually to the president of one of the nation's almost 1,200 community colleges. The criteria for receiving the honor include demonstrated excellence in leadership, service, advocacy, community engagement, commitment to students and employees, strategic planning, and professionalism.
Keeley O'Neill has become the general manager of Holiday Inn Express Hotel & Suites – Grand Blanc. She previously worked as a sales manager for two Amerilodge Group properties in the greater Flint area.
Redwood Steakhouse and its brew master Rockne Van Meter received six awards for their beers for Redwood Brewing Co. as well as a Michigan Brewery of the Year 2023 award at the New York International Beer Competition.
Former ROWE Professional Services Company CEO William J. Winiarski received the 2023 Felix A. Anderson Image Award for his many contributions to enhancing the engineering profession. Winiarski won the Vernon B. Spalding Award in 2011, making him the first person to receive both the leadership and image award. ROWE also recently received a Surveying Merit Award for their work on the Memorial Healthcare Neuro/Ortho Wellness Center.
Wade Trim received the Surveying Eminent Conceptor Award from the American Council of Engineering Companies of Michigan for the TCARP Natural Gas Pipeline Construction Survey done in northern Michigan to facilitate a reliable cellular network.
Waste Management has been recognized by Ethisphere as one of the 2023 World's Most Ethical Companies for the 14th time. This honor is given to companies with a commitment to ethical business practices through programs that positively impact employees, communities, and broader stakeholders.
Weichert Real Estate Affiliates, Inc. have multiple agents who were recently honored by their national franchise organization for outstanding real estate performance in 2022. This includes Sheldon Wolin (President's Club – Gold), Kendalyn (Sheila) Ross (Sales Achievement), Amy Garza (Sales Achievement), and Mark Fisher (Sales Achievement).
Business News
---
Grand Hill Travel in Grand Blanc and Frankenmuth Travel have merged with Next Travel of Okemos. Next Travel is one of the largest travel agencies in the Midwest.
Mott Community College will offer a new program designed to help high school graduates and other students new to Mott adjust to the college experience. The Summer Academic Accelerator is a free program providing students entering their first year of college with student services, transportation assistance, financial aid assistance, and access to the Mott Eats food pantry.
"This is a great, free opportunity for new students to accelerate their skills in English and math, and the First Year Experience course will help them make career choices and learn how to succeed academically," said Dr. Kevin Asman, assistant vice president for Academic Affairs at MCC.
The University of Michigan-Flint is adding new graduate certificates in Health Care Supply Chain Management and Public Health. Both certificates can be completed online and could be put together with two different master's degrees.
"The certificates and the stackable master's degree provide multiple options for students to diversify their knowledge and skills and stand out to employers," said Shan Parker, director of public health and health sciences in the College of Health Sciences.
The university will also be reintroducing its Master of Science in Mechanical Engineering program beginning fall 2023, allowing both full-time and part-time students to participate. The program is geared towards students that have a bachelor's degree in mechanical engineering and will take approximately two years to complete with full-time enrollment.
"Students with MSE degrees will be able to meet the demand for automotive and other industries in the region and beyond," Quamrul Mazumder, professor of engineering.
Additionally, the University of Michigan-Flint's School of Management will offer the first and only Association to Advance Collegiate Schools of Business accredited Doctorate of Business Administration in the state of Michigan starting this fall. "The DBA program is designed for working professionals so that they can advance their careers without disruption," said Yener Kandogan, interim dean of the School of Management. "In this competitive business world, applied knowledge and skills set with strategic focus in the program will set them apart from others."
Dwayne "Wayne the Barber" Harrington, an alum of the Moving Flint Forward Small Business Grant Program, has opened up a new barbershop in downtown Flint. Wayne's is located at 111 W. 2nd St.
.