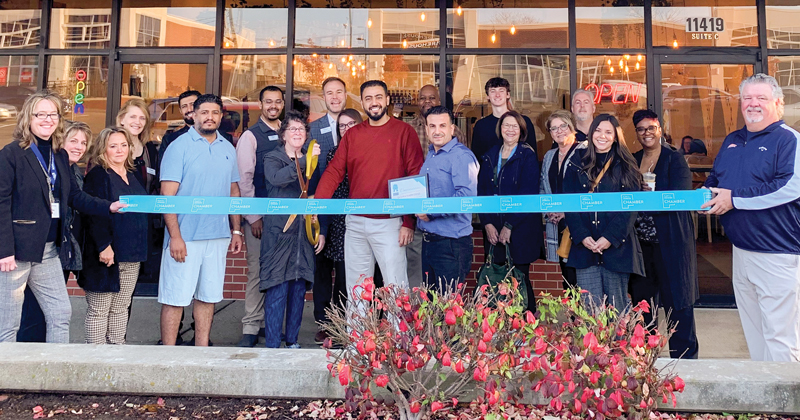 On the Move features and celebrates Flint & Genesee businesses' grand openings, staff promotions, new hires, recognition and milestones
(Featured above) Quamaria Yemeni Coffee Co., 11419 S. Saginaw St. in Grand Blanc, on Nov. 1.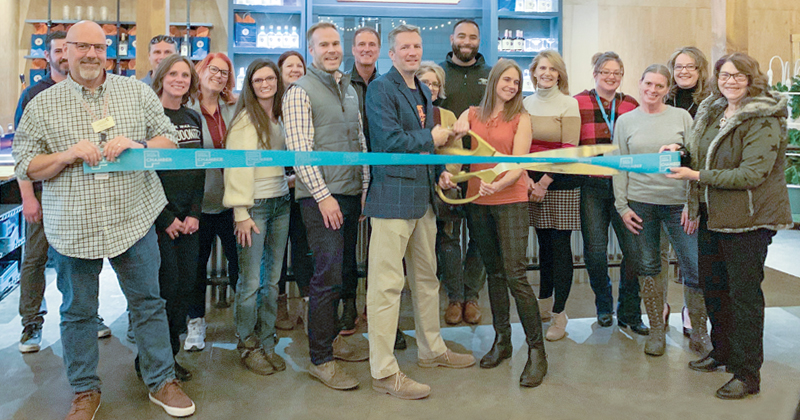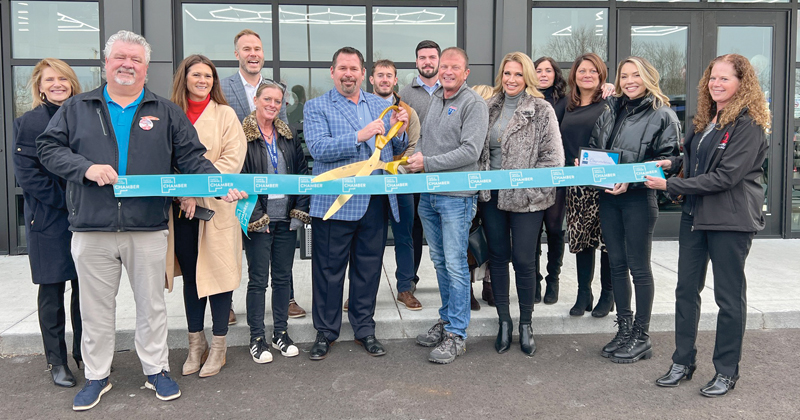 Promotions, New Hires and Recognition
---
Erin Mazurek Stone has been named director of business development & community engagement of The Ally Challenge presented by McLaren, now entering its sixth year at Warwick Hills Golf & Country Club. Stone joins The Ally Challenge management team after five years as the tournament director for the FedEx St. Jude Championship. She has more than 20 years of professional career experience in sports and event marketing. Prior to her time in golf, the Michigan native spent five years with the Detroit Red Wings & Olympia Entertainment, and seven years in tennis, including time with the United States Tennis Association where she became the first female tournament director in North America on the ATP TOUR at the Memphis Open.
Effective January 2023, Jim Ananich will join the Greater Flint Health Coalition as its new CEO. The organization's board of directors voted unanimously to hire Ananich, who served as its board president for nine years. The GFHC is a 501(c)3 designated nonprofit organization with a two-fold mission to improve the health status of Flint and Genesee County residents and to improve the quality and cost effectiveness of the health care system in the community.
Flint City AFC has tabbed five decorated Michigan Hawks coaches to form a new coaching staff beginning with the soccer club's 2023 season in the prestigious pre-professional USL W League. The head coach is Michele Krzisnik. The coaching staff will also include two associate head coaches, Doug Landefeld and Adil Salmoni, who respectively serve the Hawks as executive and technical directors. Assistant coaches will include Shannon Browning and Dennis Darnoi.
Gov. Gretchen Whitmer recently announced the appointment of Nichole Smithson of Grand Blanc to the Governor's Task Force on Child Abuse and Neglect. Smithson is a private practice attorney who practices in child neglect proceedings and juvenile delinquency matters. She is appointed to fill a vacancy representing defense attorneys or public defenders for child abuse cases for a term that began Oct. 27, 2022 and expires Dec. 31, 2023.
Business News
---
Taylor & Morgan, an accounting and business advisory firm headquartered in Flint, recently announced the acquisition of Jones & Company, a Livingston County-based accounting firm. "Jones & Company, which was also founded in 1982, has provided in-depth tax and accounting advice to its clients for 40 years," said Rob Taylor, partner with Taylor & Morgan. "Our goal is to build upon that foundation of excellence by adding Taylor & Morgan's deep expertise in tax planning, accounting, financial advising and business valuations and consulting." Taylor & Morgan, through its affiliated companies, serves clients throughout Michigan and North Carolina with offices in Flint, Brighton, Grand Blanc, Troy and Charlotte, North Carolina. The addition of Jones & Company furthers Taylor & Morgan's growing footprint throughout Michigan.
Michigan State University College of Human Medicine is creating its first fully philanthropically named department, the Charles Stewart Mott Department of Public Health. The expanded academic unit in Flint will allow for significant growth in faculty as well as increased community programming. Until now, public health has been a division within the college. This change in designation to a department allows for the direct hire of tenure-track faculty, which administrators say is key to attracting and retaining a core of National Institutes of Health researchers, enticing talented early career investigators and encouraging community-participatory research interventions. "Departmental status opens growth opportunities to serve the community of Flint and other communities throughout Michigan," said Wayne R. McCullough, Ph.D., interim chair of the new department.
As part of the General Motors Community Impact Grants program, the automaker's Genesee County facilities – including Customer Care and Aftersales in Burton and Swartz Creek, Flint Assembly, Flint Engine Operations, Flint Metal Center and the North American Engineering and Tooling Center – awarded $270,000 to eight area nonprofits in December 2022. Grant recipients included Boys and Girls Club of Greater Flint, Communities First, Factory Two, the Flint River Watershed Coalition, Friends of McFarlan Park, Kettering University, the Neighborhood Engagement Hub and United Way of Genesee County.
Ascension Genesys Hospital recently opened a new biplane catheterization laboratory (cath lab) to enhance services for patients with heart and vascular disease, as well as for treating complex neurological conditions moving forward. A biplane cath lab is an examination room with advanced diagnostic equipment used to visualize a patient's anatomy and vascular system including the heart and brain. This advanced technology provides a type of rotational x-ray that captures images of the body from different angles to produce high resolution, 3-D images that track blood flow so physicians can quickly diagnose and treat cardiac, vascular, oncologic and neurologic conditions.