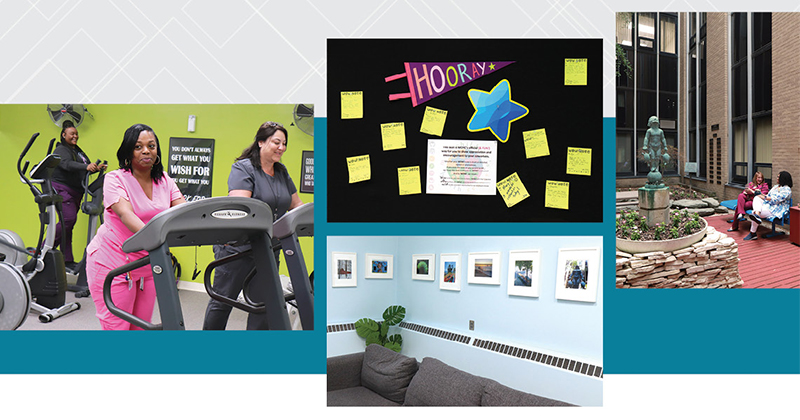 806 Tuuri Place, Flint • mottchc.org
Founded: 1939
Number of employees: 107
Mott Children's Health Center focuses on delivering quality, reliable medical, dental, and behavioral services based on each child's need. Its team also advocates for children's health and provides education and prevention programs throughout Genesee County.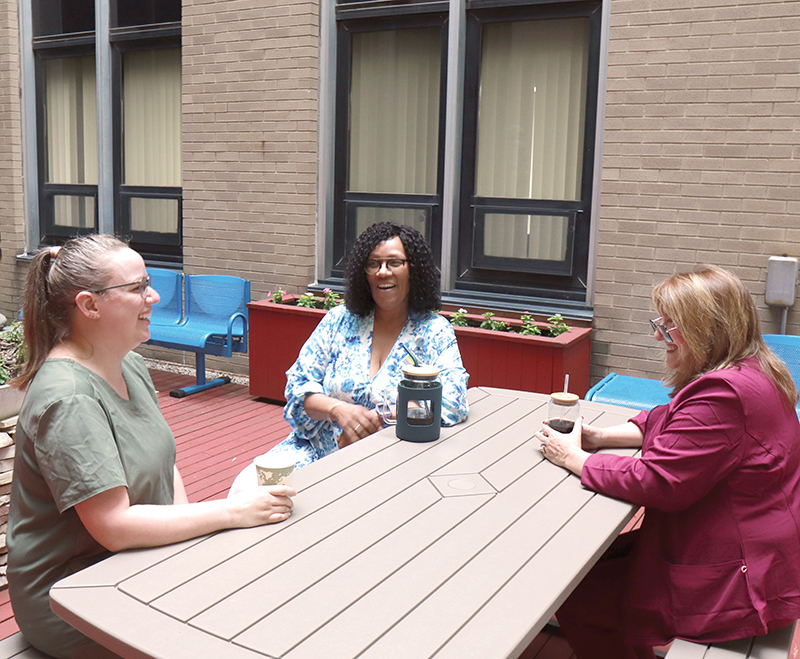 The employee experience includes:
A quarterly "Surprise Squad" who bring in crepes, cakes, and other treats and gifts to share
Quarterly trainings on topics including communication, empathy, neurodiversity, and DEI
An on-site, fully equipped employee fitness room; weekly yoga classes; and monthly chair massages
---
Photos from left to right, clockwise: The health center offers a fully equipped fitness room on-site. Employees recognize each other with notes of gratitude on the Wall of WOW. The employee lounge displays past winners of an annual employee photo contest. An internal courtyard offers employees a tranquil place to enjoy lunch and relaxation.