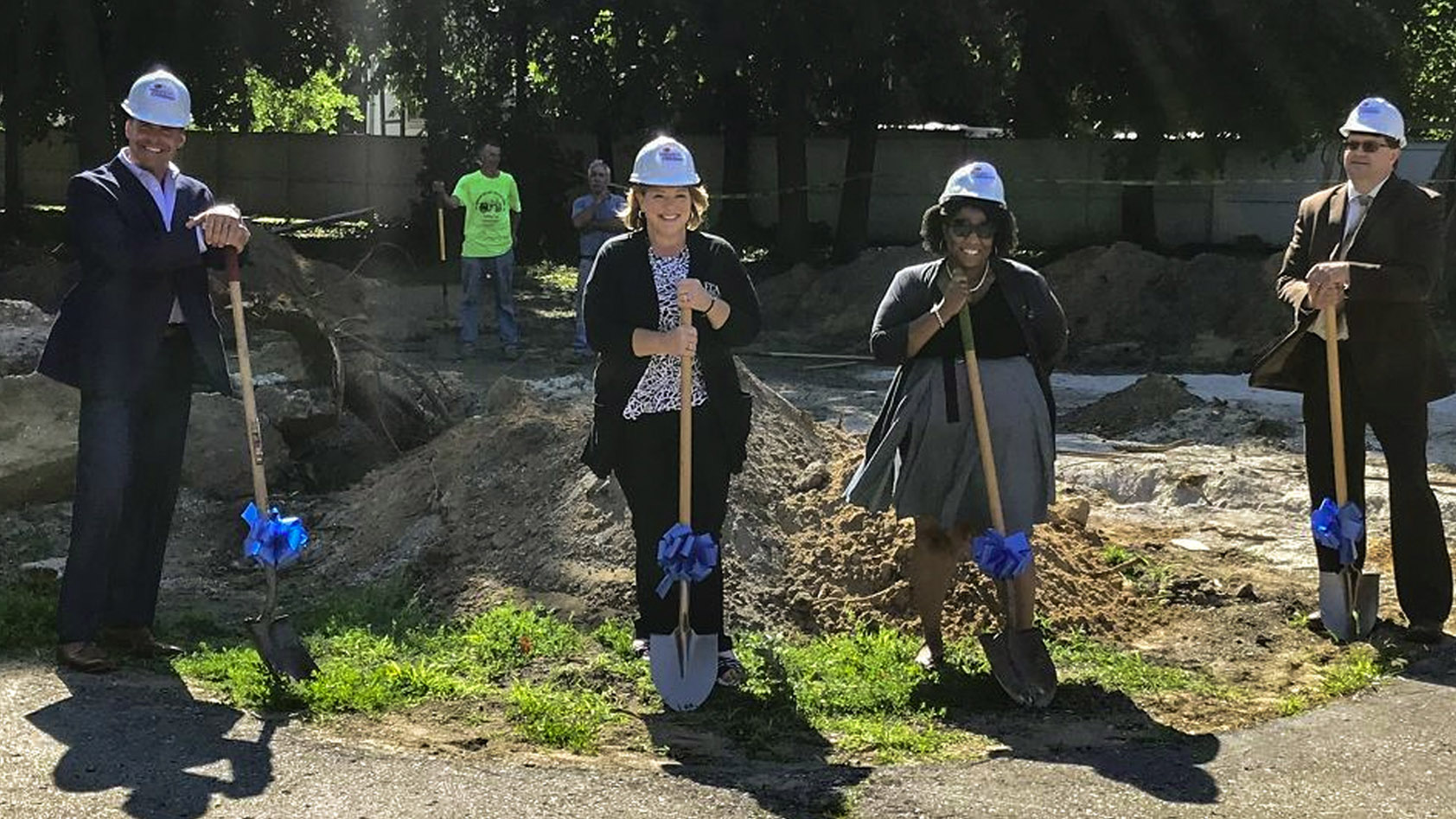 Congratulations to our members on the move featuring FGCC members' grand openings, promotions, new hires, recognition and milestones
Voices for Children Advocacy Center on July 2 broke ground on a $1-million expansion at its Flint location, 515 East St. The addition will increase its campus by 4,000 sq. ft. It will include a welcoming, private waiting room for clients and space for support group meetings and family therapy. Construction is scheduled to be completed in early 2021.
.
Member News
---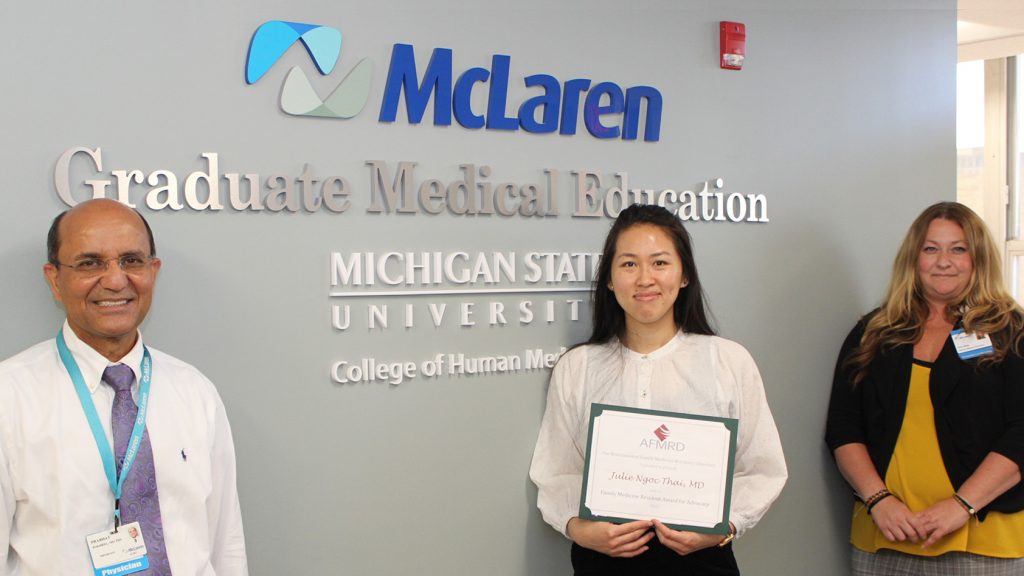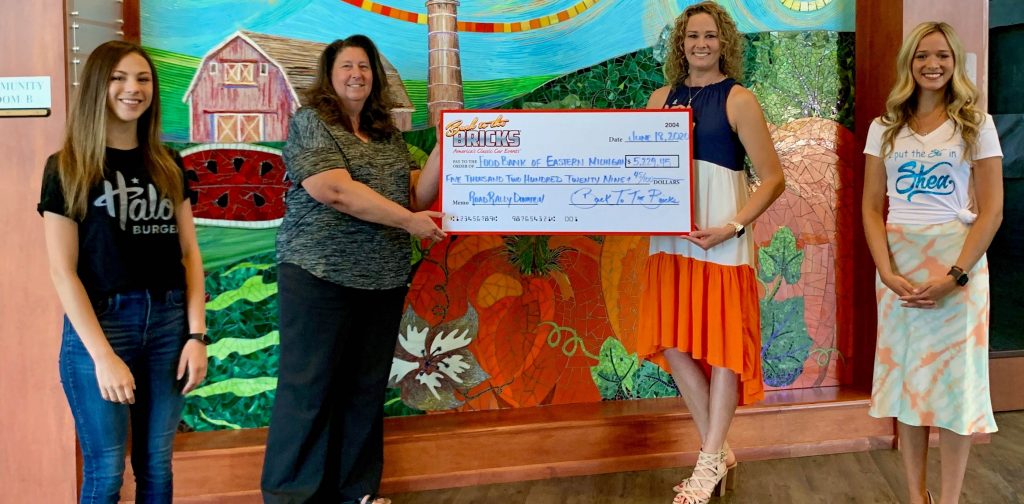 Promotions, New Hires and Recognition
---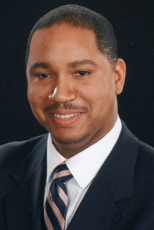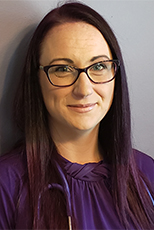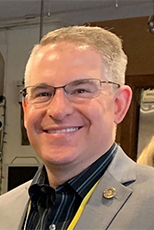 Kyle McCree, of Grand Blanc, was appointed to the Michigan Board of Pharmacy by Gov. Gretchen Whitmer. McCree, a community affairs manager for Consumers Energy, is appointed to represent the general public for a term commencing June 25, 2020 and expiring June 30, 2021. He succeeds Mary Ann Victor who has resigned. The appointments is subject to the advice and consent of the Michigan Senate.
The Michigan Academy of Family Physicians (MAFP) has named McLaren Flint Family Medicine resident Julie Thai, MD, MPH "Resident of the Year." Each year, the MAFP selects one Family Medicine resident in Michigan, "who exhibits qualities of exemplary patient care, demonstrates leadership, displays a commitment to the community, contributes to scholarly activity and is dedicated to the specialty of family medicine," to receive this prestigious award. Thai, who is transitioning into her final year of residency at the hospital, also recently received the Association of Family Medicine Residency Directors (AFMRD) Family Medicine Resident Award for Advocacy, which is a national distinction that highlights her ongoing advocacy efforts in Michigan. She accepted the Award for Advocacy on June 13 and will be accepting the Resident of the Year Award in August 2020 during a virtual ceremony.
American Advantage Home Care, a full-service home health care agency that provides skilled medical care 24/7, has promoted Sarah De Sonia, RN, to director of nursing. In her new position, De Sonia is responsible for the quality of care provided to clients, including overseeing patient services and supervising clinical personnel. De Sonia was instrumental in quickly enhancing safety procedures in wake of the COVID-19 pandemic. De Sonia has nearly 17 years of experience in health care, specializing in home care. She joined American Advantage in 2019 as assistant director of nursing.
THA Architects Engineers announced that David J. Bennett, AIA, has rejoined the firm after a six-year absence. Bennett originally joined THA as an intern in 1994 and became a full-time employee in 2001 after graduating from the University of Michigan School of Architecture. He became a licensed Architect in 2008. During his time at THA, Bennett worked on many of the firm's major architectural projects, including the Wade Trim building, and numerous overseas educational projects that THA designed in the Middle East. In 2014, he left THA to pursue an independent career in residential architecture. Bennett returns  as Architect/Project Manager. He brings extensive knowledge and leadership that will greatly benefit the organization and help it continue to move toward building a sustainable future for THA Architects Engineers.
The Genesee County Road Commission was promoted Kim Day to lead maintenance supervisor. Day, who joined the GCRC in 1999, is the first woman to serve as both a maintenance supervisor and lead supervisor for the commission. She was promoted to maintenance supervisor in 2017. The GCRC, in a statement, "proudly recognizes the undeniable contributions, exemplary commitment, wealth of experience and the true dedication (Day) has made to the GCRC during her 20-year tenure."
Katarina Lamphere, branch manager of Qualified Staffing's Flint office, was recognized for nine years of service with the company. Lamphere is well-versed in temp-to-hire placements as well as direct placements in a wide variety of industries, according to a company statement.
Steven Elkins is the new vice president at Caudill Thornquist Group in Grand Blanc. Elkins, who joined the agency in July, oversees sales, marketing and operations. He is formerly the director of member services at the Flint & Genesee Chamber of Commerce.
Business News
---
Metro Community Development, Inc. , a Community Development Finance Institution, received approval on a $2 million loan through MEDC's Capital Access program to make micro and small business loans ranging from $5,000 to $250,000 to Michigan's small businesses in the 13 counties it serves, with an emphasis on businesses located in economically disadvantaged areas. The program is aimed at assisting those businesses that have been most impacted by the COVID-19 virus, such as restaurants, coffee houses, retail stores, and service providers.
The Community Foundation of Greater Flint (CFGF) on July 23 announced a new partnership with The Hagerman Foundation, a local funder whose mission has been to brighten and improve the lives of future generations. The Hagerman Foundation has established the Hagerman Foundation Fund of the Community Foundation of Greater Flint. The Hagerman family created the foundation in 2014, and now they are working with CFGF to make the transition for future grantmaking. The Hagerman Foundation has invested over $17 million in grants to local nonprofit organizations over the past six years.
The McLaren Proton Therapy Center has opened a second treatment room and has added cone beam computed tomography (CBCT) for better imaging prior to each treatment. Adding an additional treatment room makes the McLaren Proton Therapy Center the largest in Michigan, and the first proton therapy center in the state to operate cancer treatments in two rooms. In addition to having two rooms operational, McLaren has developed new imaging modality, adding the CBCT in both treatment rooms. All of this comes at a time when the number of physician referrals and self-referrals have significantly increased. The addition of the second treatment room allows for a more efficient workflow, and for a better patient experience. As the proton beam is being delivered to one of the treatment rooms, another patient will be positioned and prepared for their treatment in the second treatment room.
Fenton Winery & Brewery is listed among "Michigan 50 Companies to Watch" for 2020 by Michigan Celebrates Small Business (MCSB), a collaboration of trusted statewide founding organizations that offer resources for small businesses. According to MCSB, Michigan 50 Companies to Watch have made a substantial economic impact, totaling $365 million in total annual revenue for 2019. From 2016 through 2019, these companies generated $1 billion in revenue and added 723 employees (both in Michigan and out of state), reflecting a 101.9% increase in revenue and 93.8% increase in jobs for the four-year period. That translates into a 26.9% annual revenue growth and 24.8% annual growth in employees. Companies nominated for the award must be a second-stage company, defined as having six to 99 full-time-equivalent employees and generating $750,000 to $50 million in annual revenue or working capital from investors or grants. Additionally, the companies must be privately held and headquartered in Michigan.
Security Credit Union (SCU) has merged with Toledo-based Focus Federal Credit Union (FFCU). FFCU has $5 million in assets and one full-service branch. Upon completion of the merger, SCU will have 12 full-service branches and $509 million in assets.
McLaren Health Care has partnered with Premier, Inc., a leading healthcare improvement company, to acquire a minority stake in Prestige Ameritech, the largest domestic manufacturer of PPE products, including N95 respirators and surgical masks. In addition to the equity investment, McLaren will purchase at least 15 percent of all respirators and masks they use annually from Prestige Ameritech at competitive prices for a minimum three-year term. After three years, contracts will be reviewed and renegotiated by Premier to ensure market competitive prices. McLaren will have the option to renew its contract for an additional three-year term.
McLaren Health Care was awarded $626,328 in funding for expanded telehealth services from the Federal Communications Commission's (FCC) COVID-19 Telehealth Program. McLaren is one of 30 health care providers nationwide to be approved for this special allocation at this time. The FCC program provides immediate support to eligible health care providers responding to the pandemic by fully funding their telehealth platform services and equipment necessary to provide critical connected care services. The funding allows for 12 of McLaren's hospitals across Michigan to enhance telehealth connectivity between providers and patients statewide. McLaren first launched its consumer-based telehealth service, McLarenNow, in March 2019. Through McLarenNow, Michigan residents can virtually connect with a board-certified physician, 24/7, through their computer or smartphone. The service has expanded to include a clinic-to-clinic platform, facilitating virtual visits between McLaren patients and their own specialty and primary care providers.
Serra Automotive in March finalized the purchase of Brighton Honda, Brighton Mazda and Superior Collision Center. With the addition of the new stores in Brighton, it brings the total Serra dealerships in Michigan to 27. Leading the Brighton group is Serra partner and Executive Manager Jason Curie, who has been with the Serra organization since 2017. Prior to that, he was the general manager of a dealership in Louisville, Ky. The new names are Serra Honda Brighton, Serra Mazda Brighton and Serra Superior Collison Center. The Serra Automotive network, headquartered in Fenton, ranks among the top 10 privately held automotive groups in the nation. The network is currently comprised of 59 automotive franchises and 48 dealerships in seven states, including Michigan, Illinois, Indiana, Ohio, Tennessee, New Jersey and Colorado.