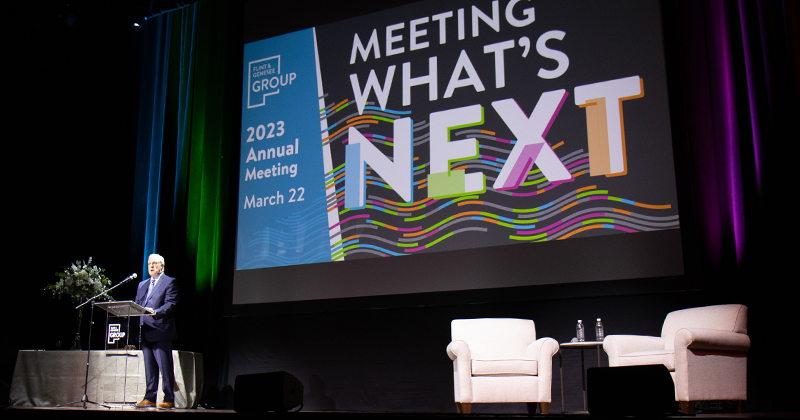 You see it in Genesee County's shared vision for economic vitality, in the Flint & Genesee Group's collaborative approach to research, and certainly in the economic development projects that are evolving the landscape of our region — the future of Flint & Genesee depends on the power of partnership. This issue of AND underscores what is possible when individuals and organizations come together with a common goal.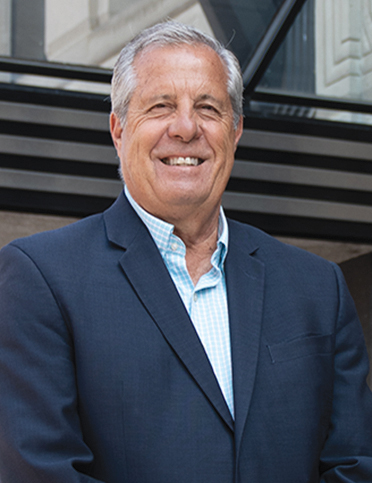 The importance of partnership was strongly emphasized at the Flint & Genesee Group's recent annual meeting. Looking back on accomplishments from 2022, the program highlighted markers of progress and reasons to be optimistic about business, talent, and place in Flint & Genesee. Each of the Group's divisions and programs shared examples of impact, all made possible by working with partners inside and outside the organization.
What does this impact look like?
For the Flint & Genesee Economic Alliance, business development projects supported by local and statewide partners last year will result in at least $363 million of private investment (which you can read about this issue's cover story). The Flint & Genesee Chamber welcomed 124 new Chamber members to join nearly a thousand longtime member businesses, increasing partnership opportunities within our business community. Flint & Genesee Education & Talent worked with funders, educators, partner organizations, and others to serve more than 1,400 YouthQuest students and employ 205 teens through Summer Youth Initiative and the Michigan Department of Natural Resources' Summer Youth Employment Program. And Explore Flint & Genesee saw the local tourism industry rebound toward pre-pandemic benchmarks after years of working closely with hospitality partners, booking contracts for more than 7,500 hotel room nights.
I invite you to learn more by exploring this issue's Digital Extra, the Flint & Genesee Group's 2022 annual report. The research and analysis our team conducted last year is helping us to evolve programming, refine implementation and service delivery, and improve internal processes to better serve key audiences. Along the way, feedback and insight from partners like you will allow us to be even more effective.
Looking ahead, the Flint & Genesee Group will continue to focus on Forward Together's key indicators as guideposts, which you will read more about in the pages to follow. Along with our partners, many of whom you will hear from in this issue, we will align our efforts toward collective impact.
After all, our mission has long been to maximize economic and community growth through collaborative partnerships and promotion of the region — and "collaborative partnerships" don't come together by accident. Behind every step forward is a team of passionate contributors that convene for a common purpose. And the results will be what's next for Flint & Genesee.
Tim