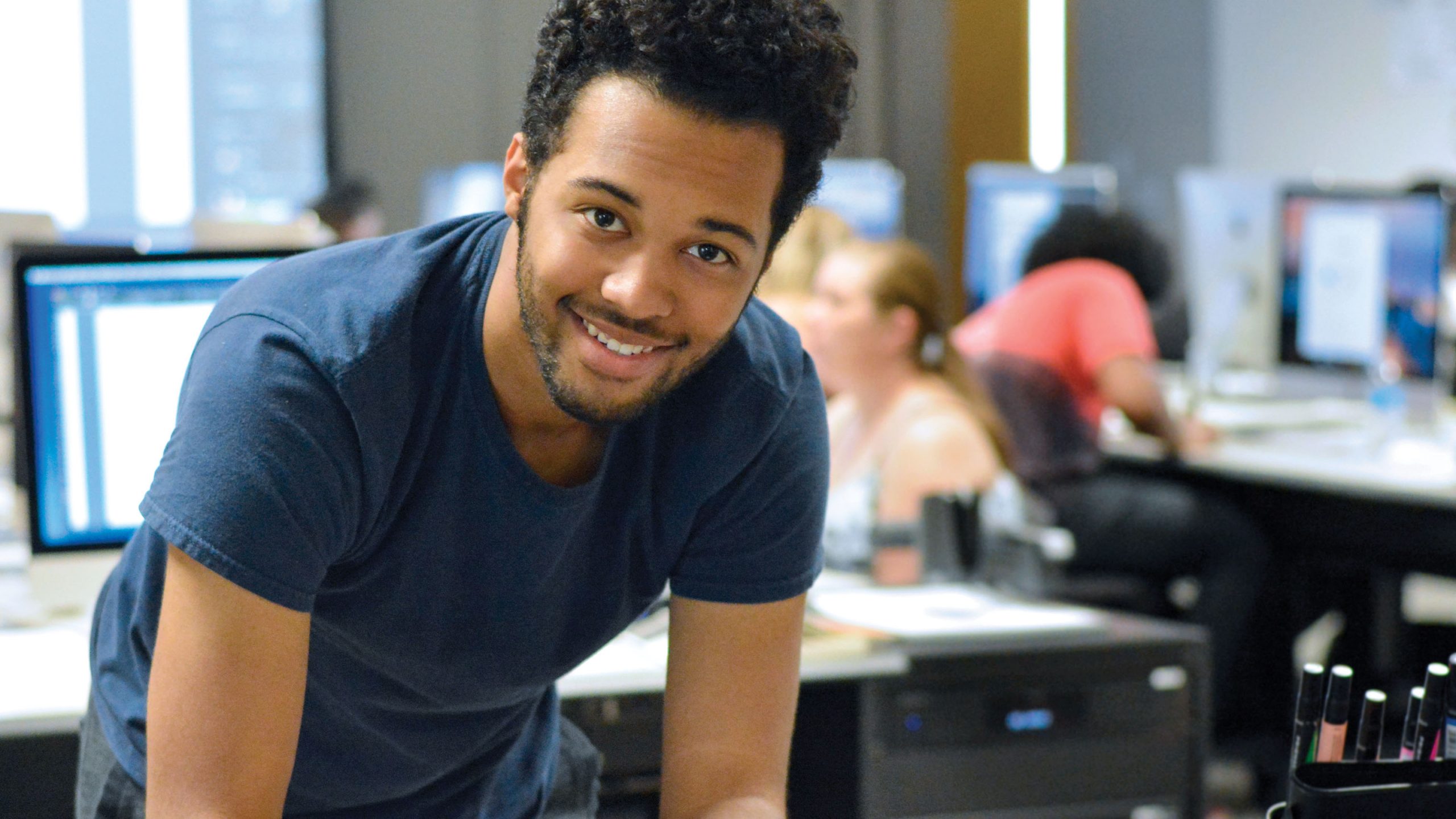 A promise is a promise.
So, when Mott Community College (MCC) says students who complete its new Workforce Promise program are work-ready, it means it.
The Workforce Promise is a promise to both participating students and future employers that MCC students who complete the program are prepared not only academically for their careers, but that they also have the soft skills in place to be successful in any work environment.
If not, MCC will retrain the worker for free.
"We absolutely see this as a game changer for us in terms of planting a stake in the ground around our commitment to students and employers to send students who are ready to do the work required," said Robert Matthews, associate vice president of MCC Workforce and Economic Development.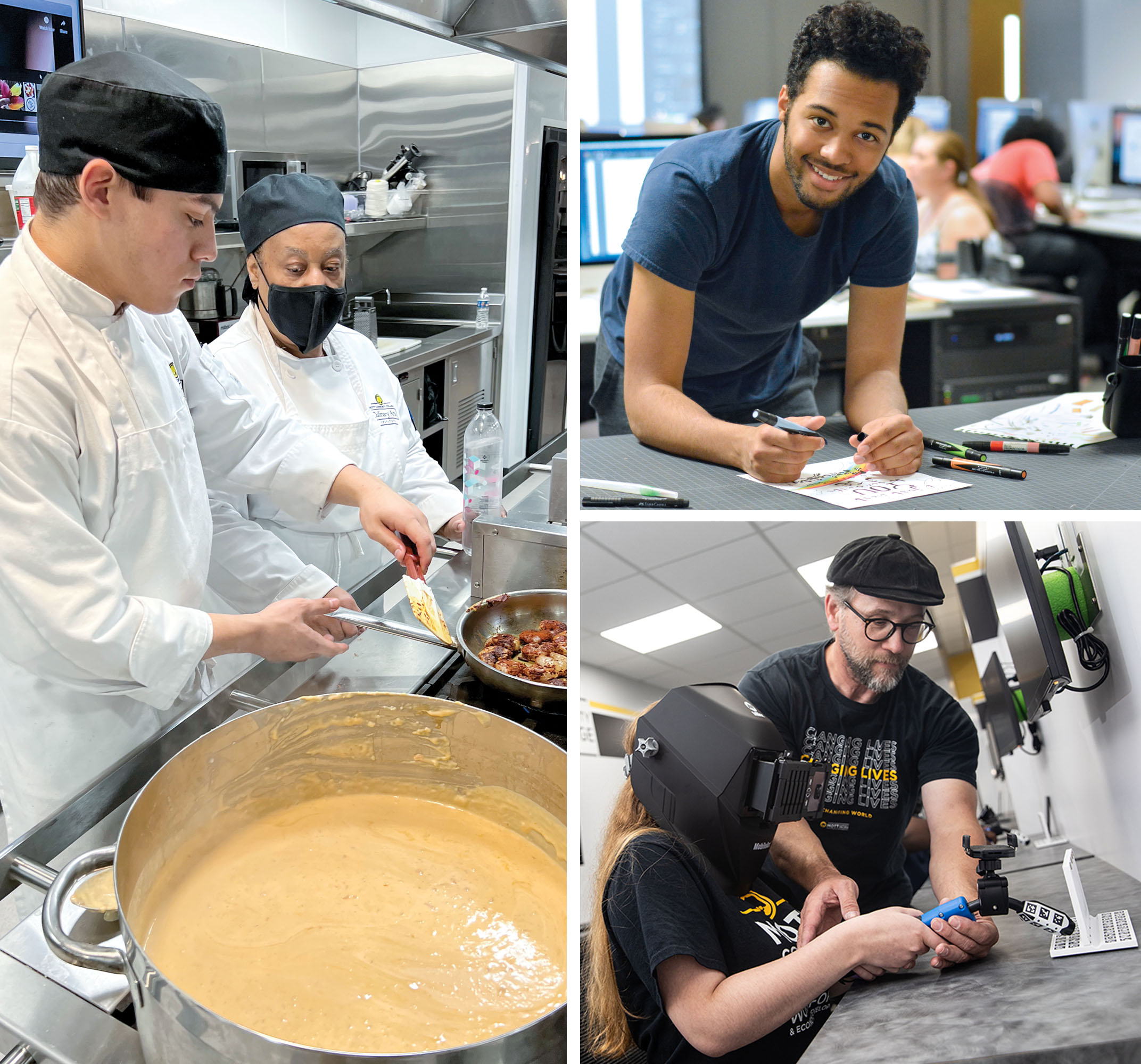 It's the first program of its kind in the nation, Matthews said.
It's important to the regional economy because half of all employees will need reskilling by 2025 as adoption of new technology increases, according to the World Economic Forum. Its Future of Jobs Report 2020 found the skills gap continues to be high as in-demand skills across jobs change.
It also comes at a time when the talent shortage has hit a 16-year high. According to a recent survey from ManpowerGroup, a Fortune 500 company and staffing firm, 75% of companies – spanning all industries – have reported difficulty hiring. In comparison, just 40% of employers had hiring challenges in 2006.
To give employers an edge in today's highly competitive labor market, partnerships like the Workforce Promise and many others are happening every day across Genesee County as local, state and federal initiatives, educational institutions and employers come together to ensure the region's workforce is job ready.
Employers talked, MCC listened
Many, if not all, of the training programs and initiatives available in Genesee County have been created with the employer in mind.
At MCC, for example, President Dr. Beverly Walker-Griffea said the college has heard local employers and business partners and understands their needs loud and clear.
"They want employees who walk in the door possessing both the hard and soft skills necessary to contribute to their bottom lines," Walker-Griffea said. "We are excited that this initiative is being launched right here in Flint and Genesee County, the home of so many innovative labor-employer collaborations over the years."
The hope is to fill the talent pipeline with graduates of MCC's Career and Technical Education and Workforce and Economic Development programs.
For business partners, the Workforce Promise is a pledge that MCC alumni will be ready for work. For graduates, it's a commitment to provide the best possible education up front – in both technical and soft skill areas – and additional training if they start a job in their chosen field and realize they need to beef up their abilities to do their work successfully.
In addition to earning their degree or certificate, MCC will award "badges" to occupational and workforce development students who successfully finish eight learning modules (see related story). These badges result in a student earning the "Workforce Promise Endorsement" and will appear on a graduate's digital portfolio that prospective employers can review during the hiring process.
The program launched in October and has already attracted 11 local business partners in the health care, manufacturing and heating and cooling sectors. No students have yet completed the eight learning modules, but interest in the endorsement and hiring Workforce Promise graduates is expected to grow in 2023, Matthews said.
MCC is hopeful the initiative will serve as a state and national model for worker preparation and employer partnerships.
Matthews said the program aligns with Gov. Gretchen Whitmer's goal to increase the number of working-age adults with a skill certificate or college degree to 60% by 2030. Only 49% of Michiganders now meet that criterion.
"A talented and skilled workforce helps build a strong economy and puts Michigan on the map as a place for opportunity," Whitmer said.
Going PRO Talent Fund creates opportunities
Additionally, local employers are making a concerted effort to address the talent shortage by reskilling or upskilling their existing labor force.
To ensure employers have the talent needed to compete and grow, the state's Going PRO Talent Fund has provided nearly $171 million since 2014 to assist in training, developing and retaining current and newly hired employees.
Since its launch, the fund has helped cover training-related costs for at least 145,000 Michigan workers, supporting the needs of more than 5,200 companies.
"We are committed to expanding opportunity for Michiganders, ensuring they have a path to good-paying jobs and making sure businesses can develop the talent they need to compete in the global economy," said Susan Corbin, director of the Michigan Department of Labor and Economic Opportunity.
In fiscal year 2022, the Going PRO Talent Fund awarded more than $40.6 million to 1,130 businesses statewide. The six-county GST Michigan Works region, which includes Genesee, Huron, Lapeer, Sanilac, Shiawassee and Tuscola counties, received 32 awards worth $1.2 million in 2022. In Genesee County alone, 16 companies received $668,249 in grants, according to GST Michigan Works.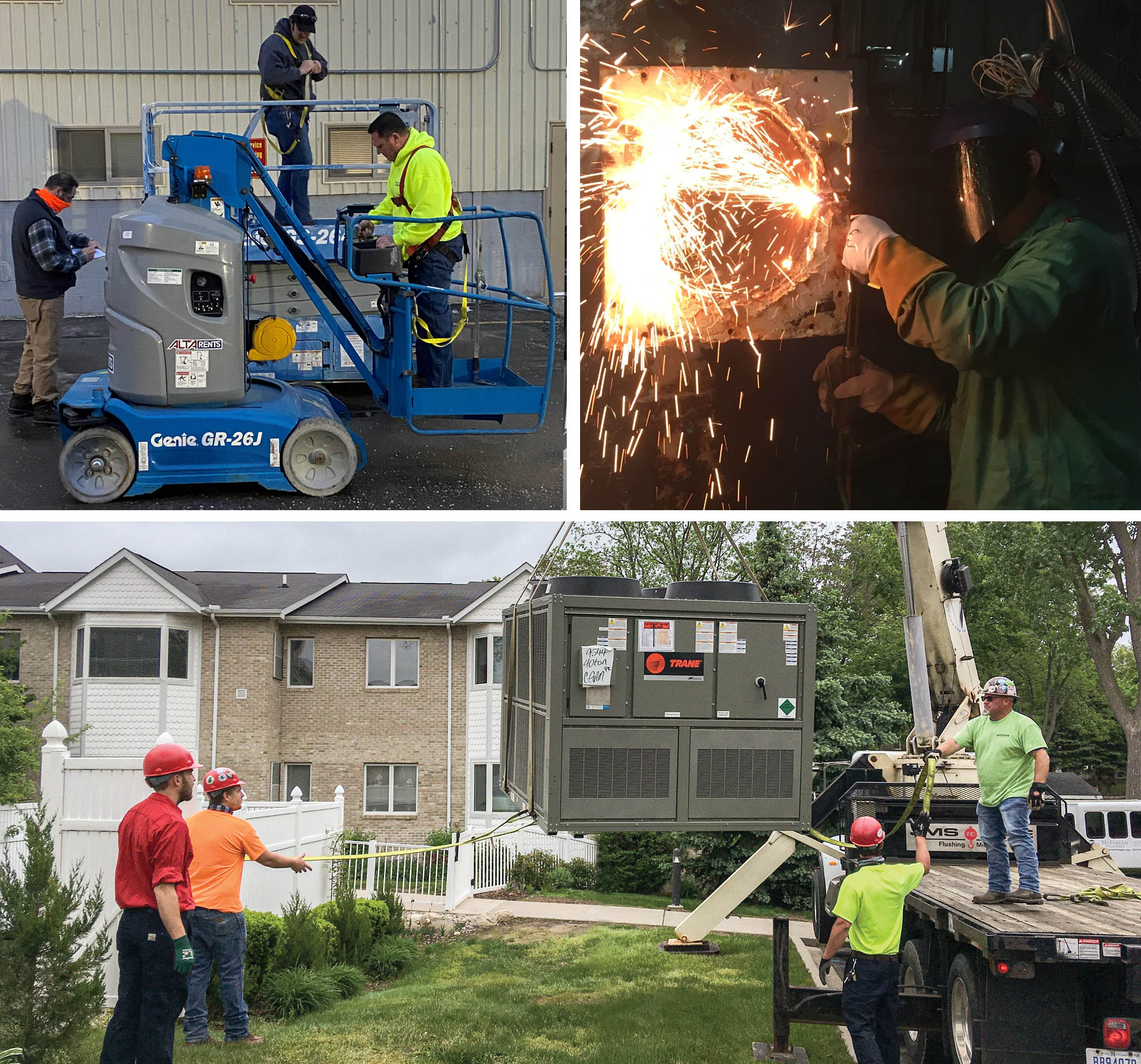 Flint's Goyette Mechanical has received several awards in recent years, using those dollars for employee training. Applying for those funds was a "no-brainer" for the HVAC, plumbing and electrical contractor, said Cheriè Parks, office/personnel manager.
"The reimbursement dollars positively impact our bottom line and, at the same time, it forces our company to create a training plan to follow," Parks said. "Our employees are up to date and knowledgeable about the equipment we install and service."
Free hands-on training at Genesee Career Institute
Skills training and certification are available at all ends of the educational spectrum in Genesee County.
The Skills to Earn Program offers students participating in adult education classes a chance for free, hands-on training so they can also graduate with a certificate in one of six high-demand careers. Since the program's debut a year ago, nearly 20 adults in Genesee and six other local counties have earned training certificates in automotive repair, certified nursing assistant, commercial driving, digital design/screen printing, electrical wiring and welding at Flint's Genesee Career Institute (GCI).
The training is available at no cost thanks to a three-year federal grant and certification that can usually be completed in one semester.
The Skills to Earn partnership is made possible thanks to a partnership between Genesee Intermediate School District, Michigan Region 6 Adult Education programs, GST Michigan Works and the Flint & Genesee Group.
"The training is going very well," said Jason Carlisle, GCI assistant principal. "We welcome any adult working toward a high school diploma who wants the skills required for these in-demand jobs."
Teaching soft skills early on
While many programs and initiatives are focused on preparing and upskilling the current labor force, Flint & Genesee Education & Talent, a division of the Flint & Genesee Group has a program designed specifically for the next generation of workers.
Across Genesee County, high-schoolers are preparing for the working world through TeenQuest, a program that teaches teens the soft skills needed to find — and keep — a job. The course teaches key employment skills including interviewing, business etiquette, teamwork, conflict resolution and character development.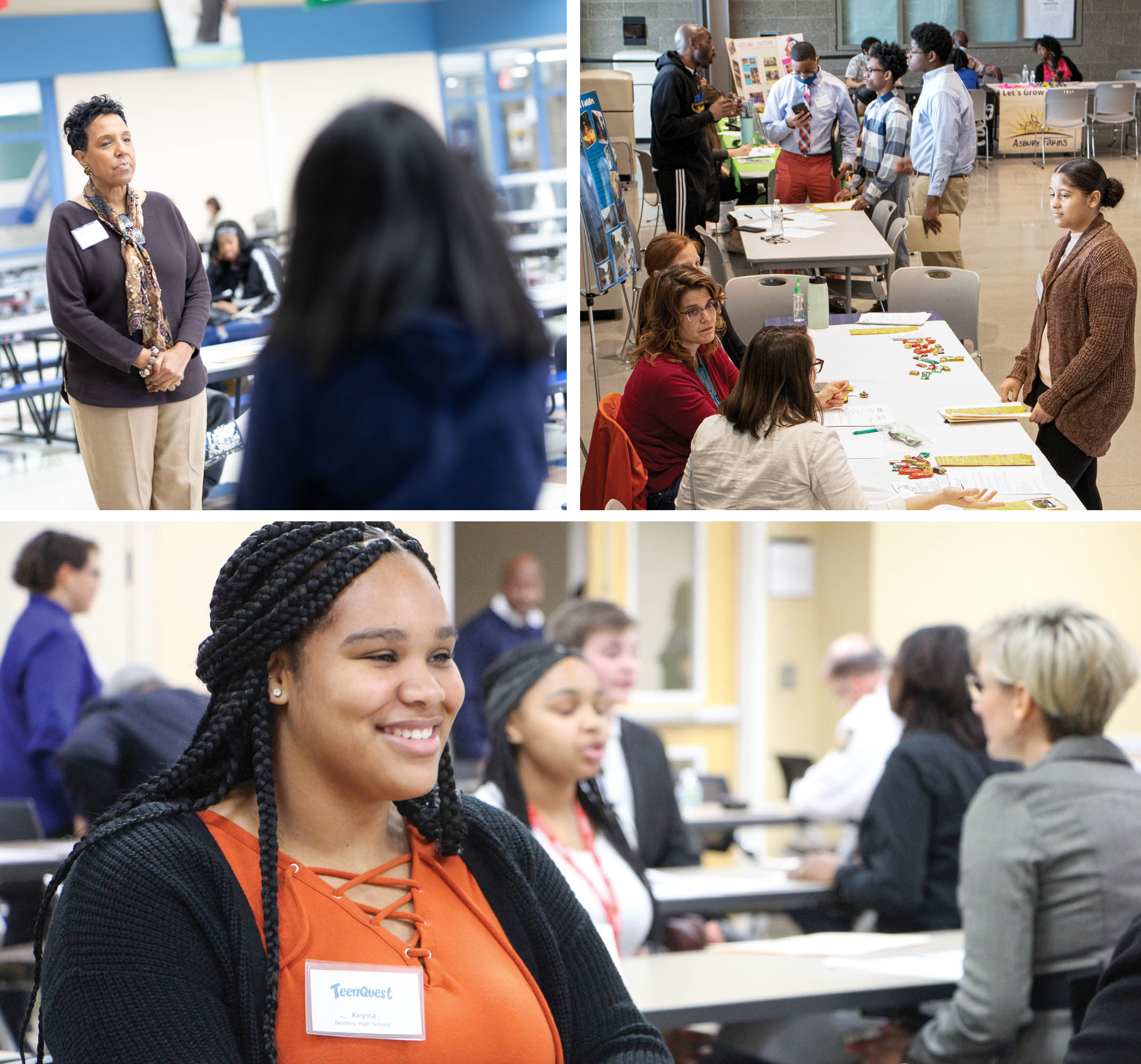 TeenQuest is a free initiative administered by Flint & Genesee Education & Talent primarily through the generosity of the Charles Stewart Mott Foundation. The program started in 2007 to teach young people the importance of things like making eye contact and calling into work if you're sick.
"We were amazed when employers told us there were adults committing these mistakes because they weren't aware of these professional matters," said James Avery, program director of talent development at Education & Talent.
The five-week program is primarily offered after school but is also available during the school day at three local early-college programs.
"We cater to every school district that wants to take part, as well as charter schools, private schools and home schools," Avery said.
Once students graduate from TeenQuest, they're invited to take part in Summer Youth Initiative, a program that helps hundreds of local teens find jobs each summer. Area nonprofit and for-profit businesses attend a spring job fair that attracts hundreds of teen job seekers. Student wages are covered fully or in part by the program.
"We can't make the students successful, but we can bring opportunities to them where they can find success," Avery said.