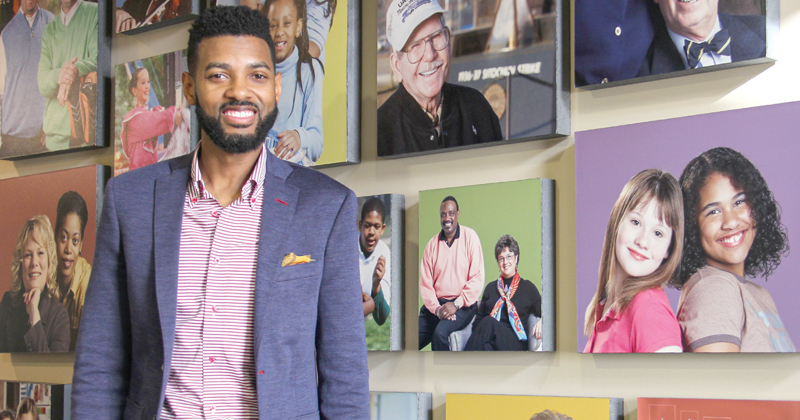 Those who know him describe Isaiah Oliver — the president and CEO of the Community Foundation of Greater Flint — as young, inspiring and an exciting leader to follow. Poise and proactiveness are integral to his paid position, but Isaiah's creativeness has cemented opportunities for the Greater Flint area.
For example, his continued cultivation of the Community Foundation's relationship with Gov. Gretchen Whitmer led to a contact of hers gifting just under $1 million to the foundation. He also continues to cross racial sectors through the foundation's Truth Racial Justice and Healing program, leading and collaborating to ensure the Black Lives Matter movement is heard. He continues to work with leaders and promoters of the pop-up parties and protestor events so that they remain peaceful and proactive.
Isaiah understands how important the neighborhoods in Flint are as well as protecting the downtown revitalization efforts. His convening and coordination of these meetings is on his own time and often behind the scenes in resilient efforts to bridge the gap in communication between business owners, the Flint Mayor's office, the Genesee County Sheriff's Department and the common community.
Isaiah and others he recruited hosted an online "party" where DJ Peter McFray played a pop-up show or concert online that raised about $11,000. All told, donors contributed nearly $2 million toward the COVID relief fund at the Community Foundation, and those dollars are continuously being re-granted back out to meet the community's basic needs.
He continues to remain optimistic in the face of adversity and continues to pilot the community's largest public charity in ways that can best help the community at large and the populations that are the most at risk.