How does a family-owned company in Flint not only survive but thrive for nearly 90 years? In Goyette Mechanical, Inc.'s case, a good part of that can be attributed to its commitment to treat customers and workers like family, company leaders say.
Its mission statement speaks highly of its more than 350 employees, saying that "people make the company" and describing them as "moral, community-conscious people" who "work with enthusiasm and integrity." Its website speaks of honesty and trust.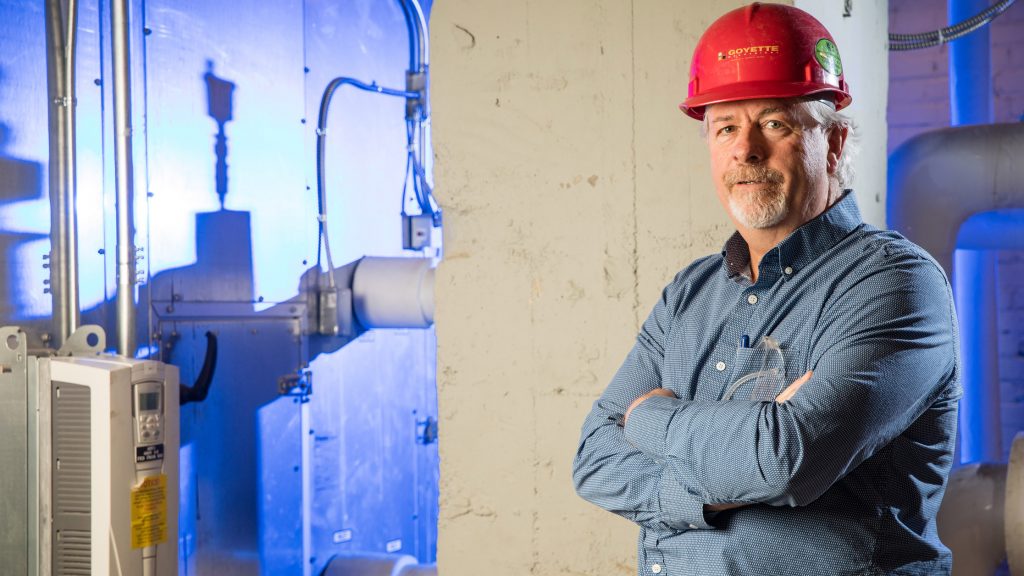 Those principles were at the company's core when it was founded in 1928 by Leo Goyette, and it has continued to follow them as family members succeeded Leo and others earned various positions within the company that now has about 350 workers, said Tom Halligan, construction sales manager. Most of those workers perform services in the field, and about 80 are support staff in the Flint office on Gorey Avenue, he said.
All of those employees have helped Goyette grow to more than $70 million in annual sales, Halligan said, by meeting the needs of a diverse customer base with services that include residential, building and facilities maintenance; and new construction work on HVAC/sheet metal, plumbing and piping. Its market extends beyond Flint to all of Michigan and, in 2016, to projects in Ohio, Indiana and South Carolina.
Recent projects in Flint and surrounding areas include the historic Capitol Theatre, Flint's water service line replacements, General Motors' historic Durant-Dort Factory One, GM's paint shop, the city of Montrose's public services building and the lab renovation at the University of Michigan-Flint's Murchie Science Building.
Farther south, Goyette is finishing work at the Clemens Food Group's new pork processing facility in Coldwater; in the Detroit area, it has worked on a number of historic renovations to multi-story mixed-use developments, including the Detroit Foundation Hotel; and in Ann Arbor, it has completed numerous projects for the University of Michigan, Halligan said.
"

We are proud of our Flint roots, and we continue to service all types of customers in Genesee County."

Tom Halligan, Goyette Mechanical Construction Sales Manager
Beyond its core work, Halligan said, Goyette tries to be a good partner in the community through charitable programs, some of which include helping city residents get on-the-job training and work toward a future in the skilled trades. Among the groups it has worked with over the years are the Whaley Children's Center, Powers Catholic High School, Boy Scouts of America, McLaren Homecare Group, Flint Institute of Arts, Carriage Town Ministries, the Food Bank of Eastern Michigan, the Humane Society of Genesee County and others.
"We are proud of our Flint roots, and we continue to service all types of customers in Genesee County," Halligan said. "We are committed to serving this community for many years to come."
Photos Mike Naddeo