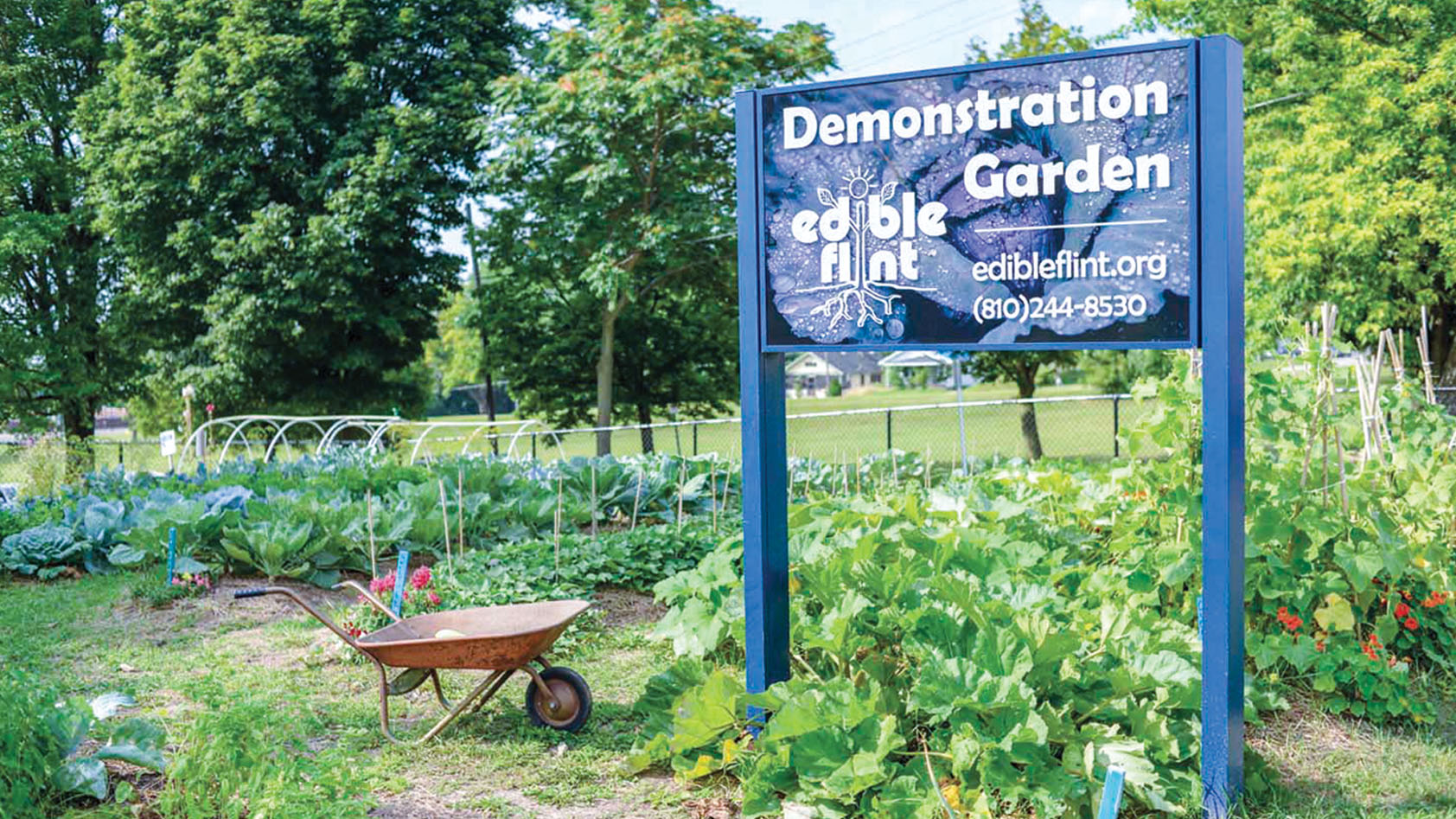 The typical person might view a backyard garden as not much more than a hobby.
Deb Hamilton sees economic opportunity.
By providing a supply of fresh, inexpensive food, says Hamilton, a garden might free up household cash for additional nutritious food items or other expenses, as well as help reduce medical costs by promoting health. And that, in turn, can have such offshoot benefits as making people more productive workers.
"That's the way to look at the broader impact beyond just the food," said Hamilton, garden starters coordinator for Edible Flint, a community organization that supports Flint residents in growing and accessing healthy foods.

The ongoing push to improve access to fresh food throughout the city is also aiding small business and entrepreneurial development by increasing demand for vegetables grown by area producers, including urban farmers within the city.
Edible Flint is a nonprofit that traces its roots to 2009, when, in an attempt to buoy the community's economic fortunes, various public and private groups and individuals rallied around the mission "to support Flint residents in growing and accessing healthy food in order to reconnect with the land and each other."
Those involved in its creation include the Genesee County Land Bank, Ruth Mott Foundation, Flint Farmers Market, Michigan State University Extension staff and volunteers and Salem Housing Development Corp.
Cultivating gardeners
One reality that drove Edible Flint's organizers was the dearth of full-service grocery stores in and around the city and the fact that many residents lacked transportation to get to markets elsewhere in the county.
The mission took on added urgency in the wake of the water crisis, which heightened the importance of consuming foods rich in calcium, vitamin C and iron, nutrients that can offset lead's impacts, Hamilton said.
"It's critical that we do something to help people get access to fresh vegetables," she said.
A big part of the effort involves encouraging residents to grow their own food, either collectively in community gardens or in their own backyards.

For example, in 2014 the former Hurley Community Garden transitioned into the Edible Flint Demonstration Garden. The garden now serves as both a learning and growing space. It not only provides a reliable source of fresh produce for neighborhood residents, but it also serves as a hands-on classroom in which workshop participants can learn different growing techniques, including raised and accessible garden beds, square foot gardening, companion planting, gardening with high soil lead levels and composting.
Also each spring, Edible Flint offers Garden Starters vegetable garden, which at $20 each, provide enough seeds and transplants for a 1,000-square-foot garden, which ideally would produce enough vegetables for a family of four.
Flint residents receiving kits are also offered services such as soil testing, water hose filters, tilling and three yards of compost delivery for gardens.
Since 2009, Edible Flint has supported more than 1,300 gardeners with starter kits or other services, Hamilton said.
"We've had many people say that by saving money by growing their own greens and vegetables, they have money to buy fruit and meat," she said.
A growth industry
Flint's growing gardening culture is also putting some extra cash in the pockets of area entrepreneurs.
Flint Fresh is an Edible Flint offshoot that offers classes that educate new farmers on how to launch a successful produce farm and serve as a refresher for more established growers.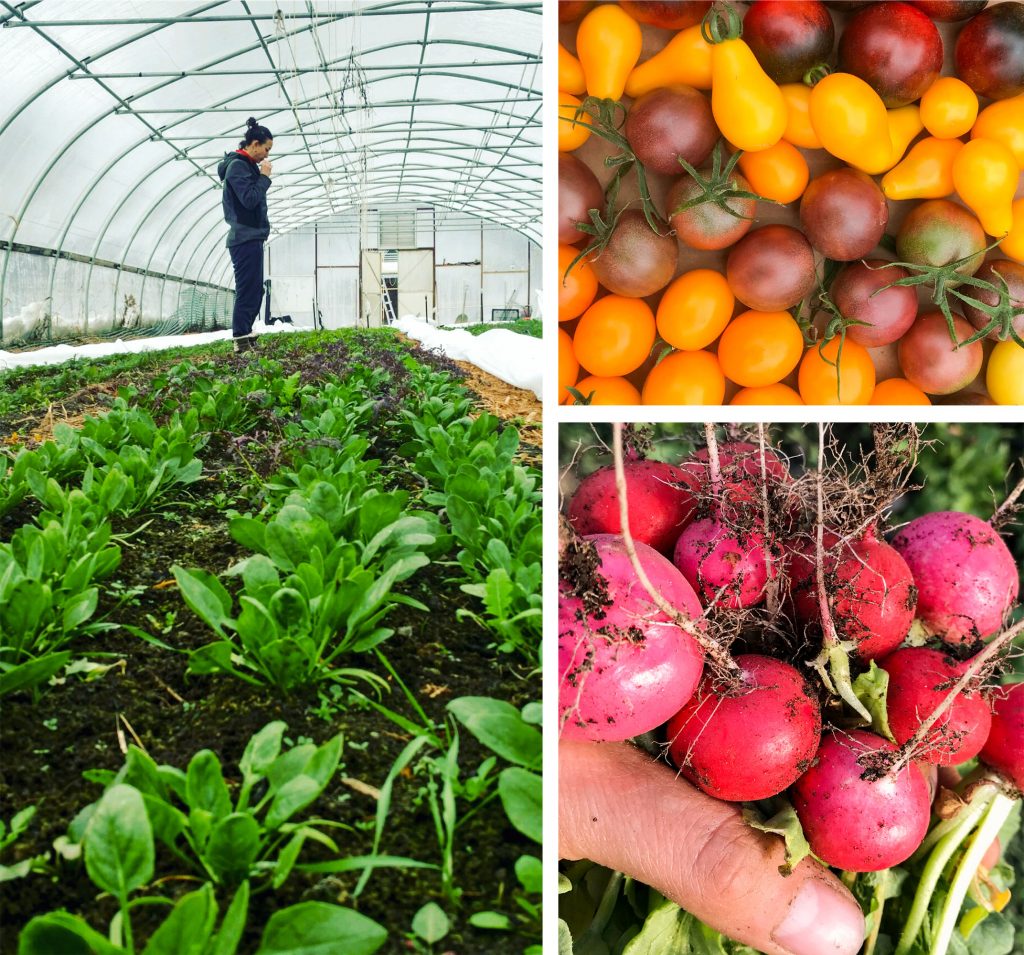 Flint Fresh also aims to build the market for locally grown produce, buying from area growers on a wholesale basis and selling to such commercial establishments as convenience stores and cafes.
It also sells veggie boxes containing produce grown locally that are delivered to Flint residences and businesses, and it operates a Mobile Market that stops at businesses and elsewhere to sell produce, as well as soups and sandwiches.
"We are getting food into the hands of local people," said Holly Lubowicki, Flint Fresh wholesale manager. "I think more people are realizing that local food tastes better and is fresher and more nutritious. The quality of this produce is really outstanding."
"I think more people are realizing that local food tastes better and is fresher and more nutritious. The quality of this produce is really outstanding."
Last year, 13 growers from throughout the region sold produce to Flint Fresh, and Lubowicki is anticipating increased participation this season. "For a lot of them, it might be the first time they've sold their produce, especially at the wholesale level," she said. "An advantage is they don't have to find buyers or sit at a farmers market waiting for buyers to come to them."
Flint Fresh's roster of growers range from relatively sizable, multiple-acre operations that are their owners' primary source of income to urban residents who garden a city lot.
Among the latter are Bryon and Shannan McCombs, who in their Boom'z Bloomz garden in northeast Flint grow things such as melons, pumpkins, cucumbers, peppers, kale, collard greens and herbs.
They give much of it away to family and friends, but their output also supplements their income with sales to Flint Fresh and a couple of local restaurants, said Bryon, whose main occupation is roofing while his wife works in tech support.
While Boom'z Bloomz has evolved into a small commercial enterprise, health was McCombs' primary motivation for taking up gardening.

"I'm always trying to take care of my body," said McCombs, 33, a 2004 Flint Northern High School graduate who played college football in California and Olivet College in Michigan. "I wanted to control what I was putting into my body."
He would buy health food from retailers, but that proved expensive — not to mention inconvenient, given the relatively limited offerings at large grocers.
"The garden is a small income, but it's helping us be self-reliant," McCombs said. "It was kind of personal plus a sense of business at the same time that got me into it."
McCombs had never gardened before launching Boom'z Bloomz, although he later learned that his ancestors were farmers in North Carolina.
"I like to think it was in my blood," he said.