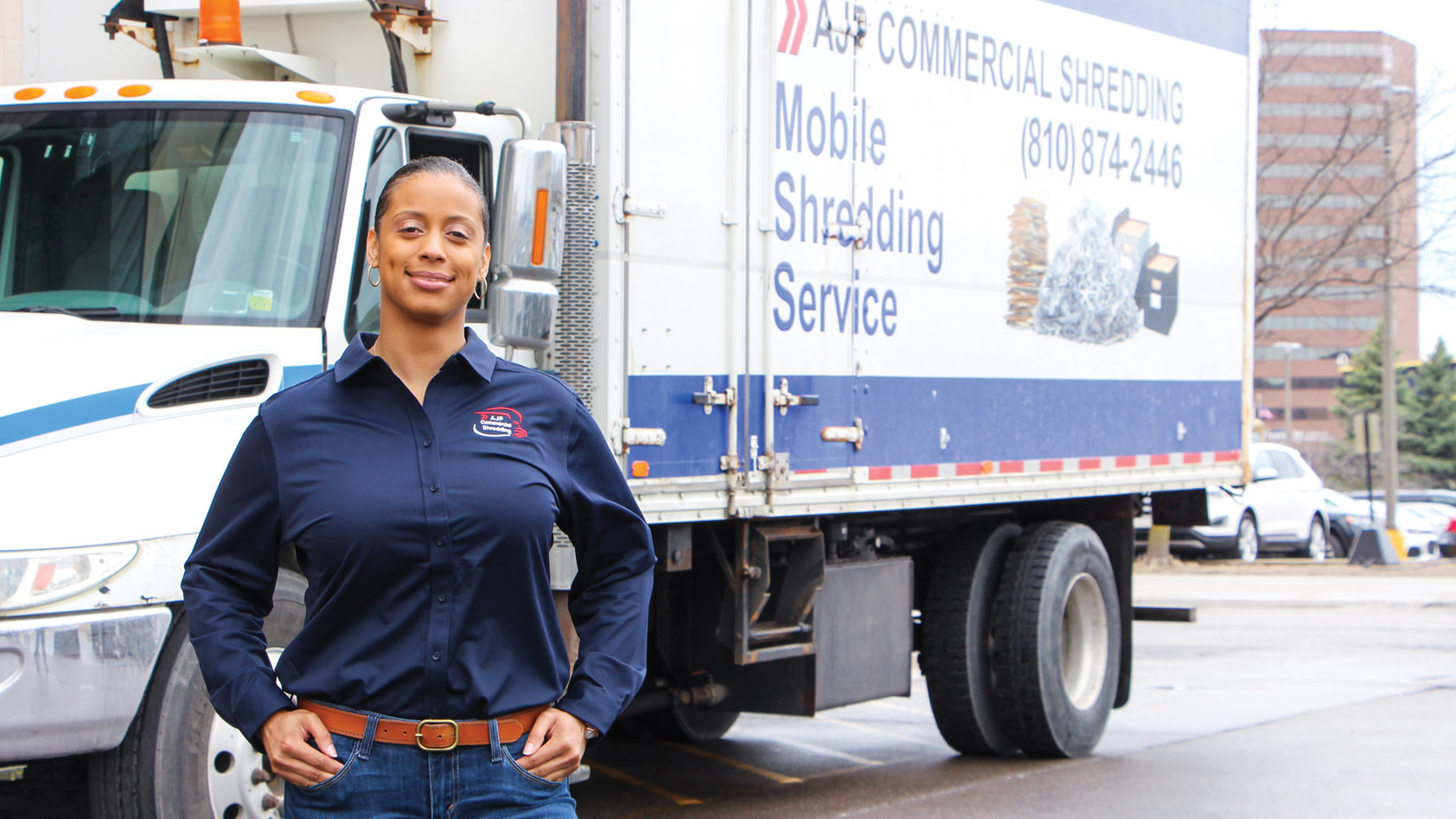 Loan documents, W-2s, medical records, credit card bills – many identity-theft experts recommend that anything with personal information on it should be shredded rather than just thrown away.
Companies have an even bigger stake in shredding private and confidential information to remain compliant with various federal and state laws and regulations regarding documentation. There are strict rules on handling client paperwork, and before AJP Commercial Shredding opened its doors, it was much more difficult for Genesee County businesses to find access to shredding services.
"You name it, everyone needs shredding services, from attorneys, doctors and banks, to families," said April January, owner of AJP Commercial Shredding in Flint. "If someone passes away who was a CPA, or while selling a family business, there is a world of documentation that needs to be taken care of properly. This service really is for everybody."
When January worked in insurance and finance around Genesee County, she noticed how often the shred bins at the office were often filled beyond capacity and not being emptied in a timely fashion. That is when she discovered that Genesee County did not have a single locally based commercial shredding service. The trucks serving Flint & Genesee were coming in from Oakland and Saginaw counties, and even from Ohio, making it difficult to empty the packed bins more than every two weeks.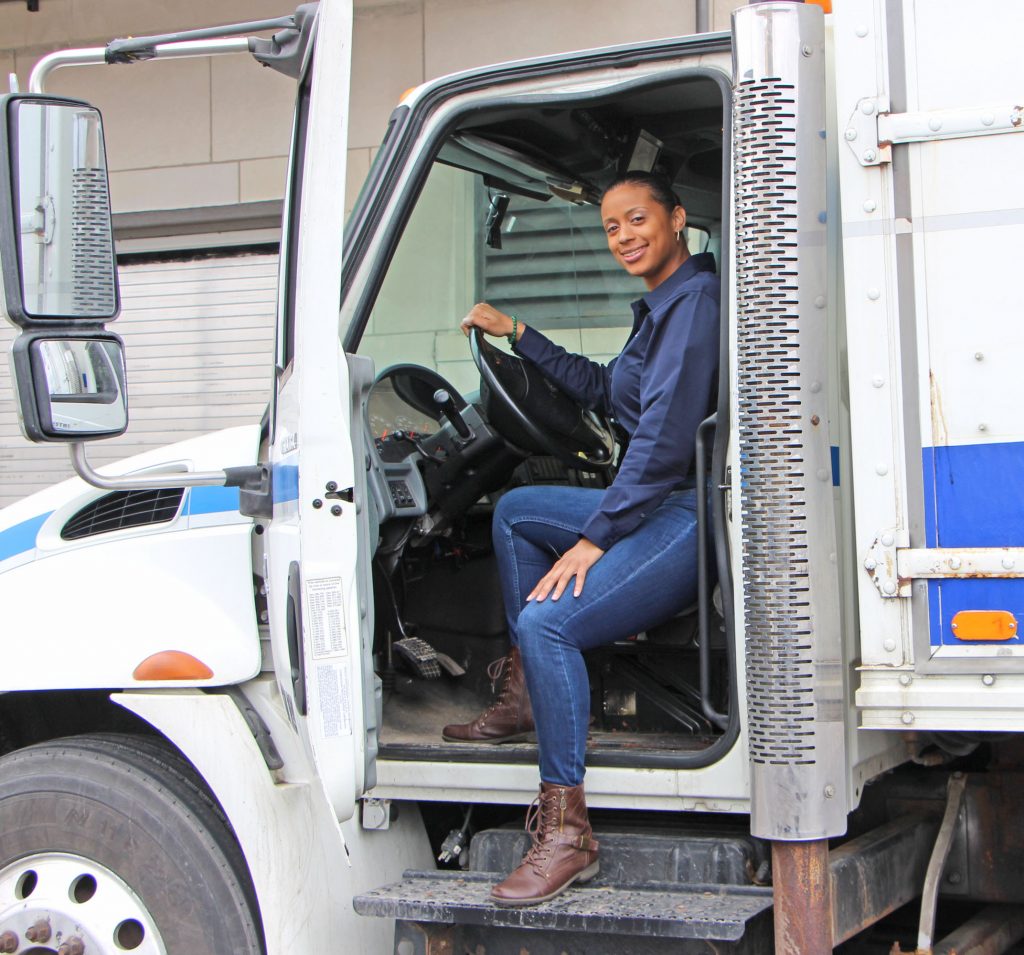 A light bulb went off in her head and she began putting together a business plan for what would become AJP Commercial Shredding.
"I figured it out, started AJP and we are able to provide that service to Genesee County," she said. "Today, I am still the only commercial shredding company based in Genesee County."
AJP has grown rapidly, servicing mostly businesses and families. The company has also expanded into Oakland and Saginaw counties, and plans to expand throughout all of Michigan in a few years, said January.
January has worked with the Procurement Technical Assistance Center (PTAC) at the Flint & Genesee Chamber, which assists businesses with securing government contracts and obtaining the necessary certifications to bid on such projects.
"I reached out to PTAC and they assisted me with my HUB Zone certification," she said. "Since I have the HUB Zone certification, I am able to compete with larger companies for larger contracts."
A HUBZone (historically underutilized business zone) business can compete for bids set aside for those qualifying HUBZone areas, enabling smaller businesses like AJP to get a share of the larger market. (Many parts of Flint are classified as a HUBZone.)
January's growth plans include adding at least two more trucks – AJP operates one truck currently – purchasing document management services with blockchain technology. A blockchain secures documents through cryptography, making it more difficult for anyone without the proper privileges to access sensitive documents.
"It adds an extra layer of security using unique keys and codes," she said. "That way, if you need to access your document, day or night, you can while also keeping it blind to everyone without access."
Document storage is another growth area.
"A lot of clients don't need shredding services only to stay compliant. They also need to store and access those documents for 7 to 10 years," said January. "Document management is the natural trajectory for a document destruction business."
With the addition of document management services, AJP will also need a new warehouse location and January already has her sights set on a new Flint location where she can employ local residents and offer on-site shredding. She hopes to implement these big changes in the next few years.