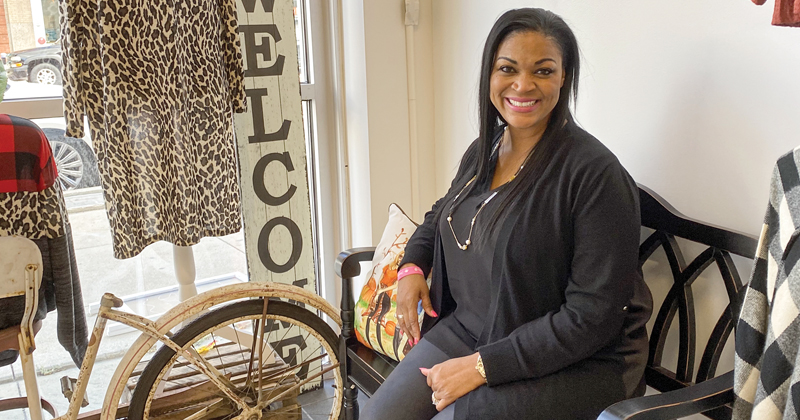 When the pandemic hit, Deria Brown, owner of Glam Boutiques, was forced to close both of her small boutique locations. But the loss of income didn't diminish her charitable spirit. Deria, who also founded Sparkle Pink Club for Girls, focused on the positive and stepped into her true calling and passion: serving the community in which she works and lives.
She partnered with other downtown professionals to put together free weekend snack, food and activity baskets to distribute to those in need. The baskets were passed out on multiple days on a first-come, first-served basis, and were gone by the end of each day. All the while, Deria was thinking of ways to pivot her business model. In response to COVID, she launched an online boutique so that she was able to continue to work during Michigan's "Stay Home, Stay Safe" orders.
Deria, who often goes live on Facebook to offer words of encouragement, soon became known as a businesswoman whom people turned to for advice. In June, she launched her "30 Day Profit Planner," a guide to help small businesses find ways to pivot in a pandemic and refocus their business. She continues to use her social media presence as a way to offer words of personal and professional encouragement to others.