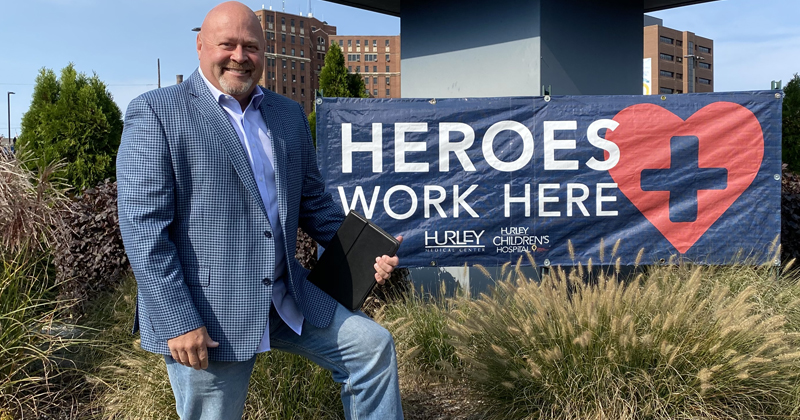 One of the hardest things people have had to endure during the COVID-19 pandemic was not seeing loved ones who were hospitalized. People were dying in the hospital without any loved ones near them for comfort. Bryan Bender's daughter, Ashley, is a nurse at a Genesee County hospital. After experiencing the frontlines firsthand, she told her parents that she wished there was a way to get a couple of iPads so family and friends could FaceTime with COVID patients in the hospital.
So, Bryan put the call out to friends who he thought might want to donate. He also took his campaign to social media and garnered news coverage.
As a result, he was able to collect over 75 iPads. People dropped them in a plastic tub in his driveway or mailed them, some from as far away as New York City. He then delivered them to hospitals in Genesee and Lapeer counties and dropped off an extra 35 at local nursing homes.
Jordan Brown, director of Volunteer Services & Programs for the Hurley Foundation, said, "I'm so proud of this community and the people in it and their innovative ways to give back. I think that's one of my favorite parts of working at the foundation is seeing how donors come up with these really interesting, creative ways, not only with monetary donations but with unique donations like this."
After seeing how successful the idea was in Genesee County, Bryan decided to expand to metro Detroit, collecting over 200 more iPads for use in hospitals and nursing homes in that region.