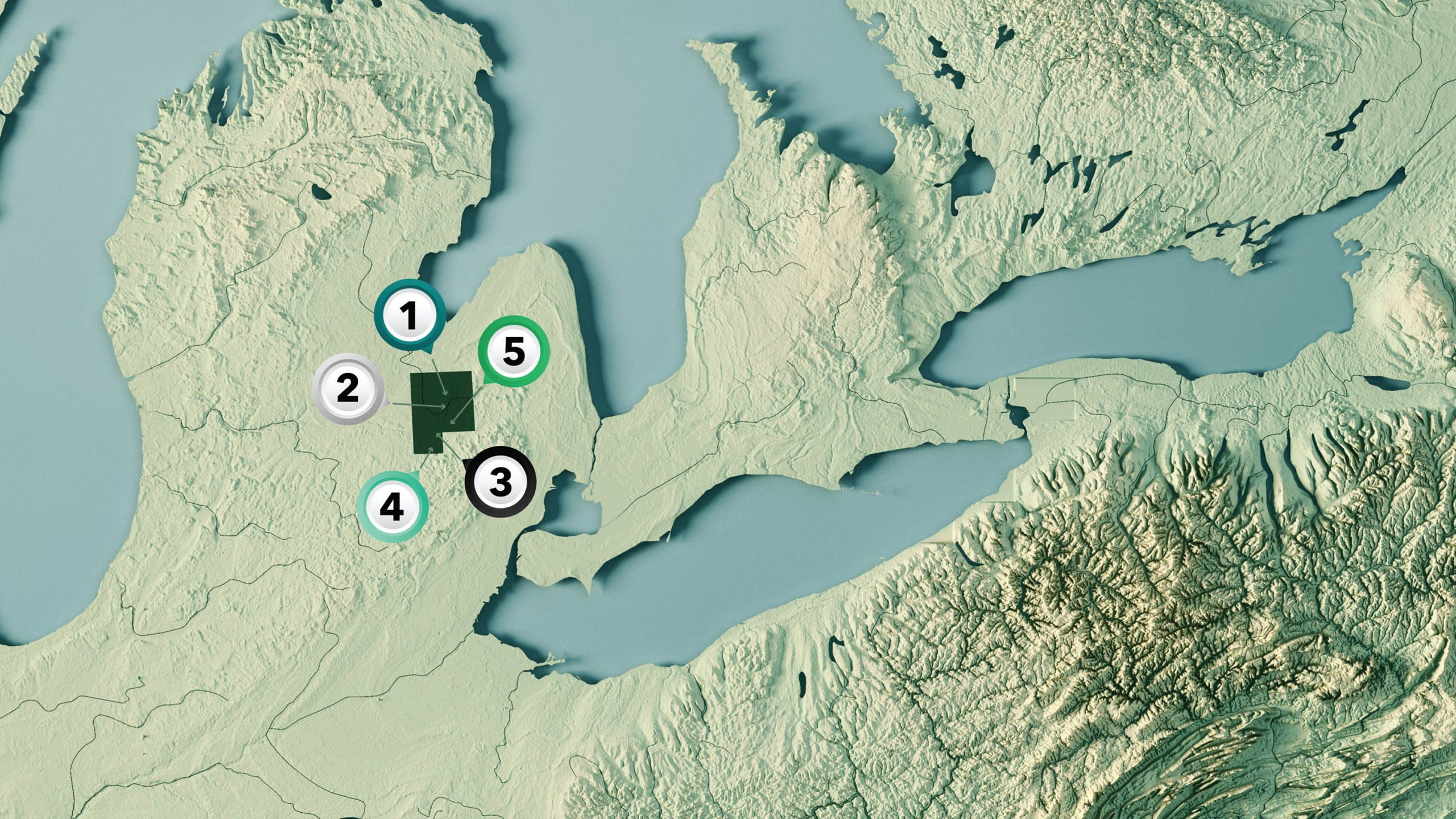 It's going to be a big year in Genesee County.
There's the redevelopment of Buick City, and the expansion of ACI Plastics. In Grand Blanc Township, Mara Technologies is reshoring some its electronics manufacturing at its new U.S. headquarters. There's also a new commercial-residential development on the way with the Garden Building of Grand Blanc. And in Fenton, American Recreational Products is building a facility to support electric boat production.
These development projects — all supported by the Flint & Genesee Economic Alliance and announced in 2022 — are, or are expected to be, underway this year. Together, they're spurring economic growth — and new jobs — across the county.
"Those five projects alone represent $363 million in private investment and 393 new jobs in Genesee County," said Tyler Rossmaessler, executive director of the Flint & Genesee Economic Alliance. "This is truly an exciting time for our community."
These developments and others like them are the fruit of years of labor by local, state, and federal economic and governmental leaders, as well as a strong commitment from private organizations and companies choosing to locate in Genesee County. Beyond the efforts of the Economic Alliance and its clients, there's considerable work taking shape through projects including, but not limited to, The Grand on University — a mixed-used, mixed-income development from Communities First in Flint's Carriage Town district — and Fessler & Bowman's new headquarters in Grand Blanc Township.
As in other parts of the county, the booming growth in the southern half of Genesee County comes after years of seemingly mundane infrastructure and site improvements, said Dennis R. Liimatta, superintendent of Grand Blanc Township.
"One thing that will slow down someone who's looking at you is if they see there's still a lot that needs to be in place before they can do business," Liimatta said. "Grand Blanc Township is doing its best to ensure we provide all the necessary infrastructure — roads, water, sewer, electrical power, high-speed internet — to encourage development."
And it's paying off.
Grand Blanc Township has seen an additional $100 million in state equalized value (SEV) each year primarily due to the spike in commercial development, Liimatta said. In March 2022, the township had a total SEV of $1.9 billion.
So, what's drawing businesses to Genesee County?
Rossmaessler said the region's highly trained workforce is a big plus among manufacturers.
"Not only do we have a civilian labor force of more than 170,000, we're within an hour's drive of 4 million people," Rossmaessler said. "That's 40% of the state's population and a huge advantage for our employers."
After searching for a site for its new U.S. headquarters, Mara Technologies ultimately decided on Grand Blanc Township because of three key factors, said Jeffrey S. Gary, the company's vice president of operations.
"It came down to the region's talented workforce, supply chain infrastructure, and our customer objectives," Gary said. "Our new site in Grand Blanc Township delivers on all three."
---
1. Buick City | Leith St. & E. Hamilton, Flint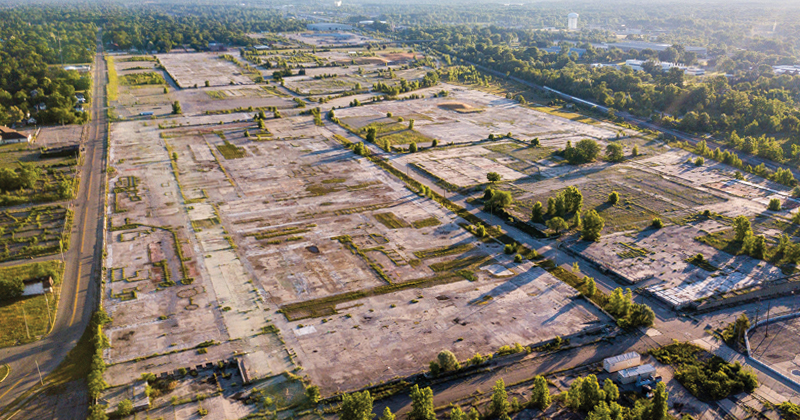 Another important draw to Genesee County is the ready availability of land and buildings, Rossmaessler said.
But often communities must build it before businesses will come.
Market analysis has repeatedly shown that large, move-in-ready sites are in demand, according to the Michigan Economic Development Corporation (MEDC). Supporting this type of property remains vital to retaining existing companies in the state as they grow, and offers opportunities to attract new companies to Michigan.
The most visible effort to create move-in-ready sites in Flint is the Buick City site, 350 acres of industrial property being redeveloped to bring in-demand industrial space to the region. The Flint Commerce Center, LLC plans to redevelop the property to prepare it for a 275,000-square-foot industrial building that is expected to lead to further development there.
The project is projected to generate a total capital investment of $300 million and include up to 3.5 million square feet of state-of-the-art, light industrial space through the investments of Flint Commerce Center, LLC. When construction is complete, the site should eventually house between 2,000 and 3,000 jobs.
The former General Motors automotive plant employed 26,300 workers at its height in the 1980s, according to the Sloan Museum's Buick Gallery and Research Center. After operating for nearly a century, the site sat empty for decades.
Its redevelopment will be a game-changer for the north Flint neighborhood, the city, and the county, Rossmaessler said.
"Buick City has been a scar in the center of our city for too long," he said. "The chance to turn that back into productive use is a huge win for our community and a huge economic driver."
The cost of site preparation for the property, which is one of the largest brownfields in Michigan and requires the removal of underground utilities and concrete slabs and foundations, is estimated to be $17 million.
In November, Flint Commerce Center received Michigan Strategic Fund approval of an $8.5 million performance-based loan. In addition, $3.25 million in American Rescue Plan (ARPA) funds from Genesee County and $3.25 million in ARPA funds from the city of Flint will be reimbursed to the project for work as it is completed. The Charles Stewart Mott Foundation has also agreed to grant $2 million to the city to support the project.
The company behind the redevelopment is Ashley Capital, which has a successful track record of utilizing available sites or remedying blighted properties to breathe life back into them.
"Ashley Capital is very excited about our plans to build a state-of-the-art industrial park on the former Buick City site," said Susan Harvey, Ashley Capital senior vice president. "This development will be an economic driver for the area by increasing the economic base and providing employment opportunities."
Construction is expected to begin in 2023 soon after the current property owner, RACER Trust, finalizes the necessary environmental agreements with the state.
In addition to cleaning up the blight and contamination, the new industrial park will address the shortage of space in Flint and the region.
Business, economic, and governmental leaders look forward to Buick City's redevelopment and thousands of new jobs for the community.
"It's a chance for us to think about that neighborhood not as the place where GM left, but as the place where people are coming," Rossmaessler said.
---
2. ACI Plastics | 2000 Bagwell St., Flint
Elsewhere in Flint, ACI Plastics will become Michigan's largest recycler of post-consumer plastic film with the recent addition of a $10-million plastics recycling facility.
The Flint-based firm is partnering with Ravago — the world's largest distributor of plastic resins — to ship its recycled film, reconstituted as pellets, to business customers throughout the United States.
The plastic film, such as shrink wrap and bags used in product packaging, comes from companies like Meijer, Amazon, and Walmart. Flint was chosen for the state-of-the-art facility over a competing site in Ohio.
The recycled pellets from ACI Plastics will be shipped and turned into new products.
"We like going to sleep every night knowing that we're not only doing something to help the environment but also providing a good living for many employees while enjoying a successful business," said ACI Plastics President Scott Melton.
ACI Plastics employs about 120 workers at its four locations, including two in Flint and one each in South Carolina and Nebraska. It expects its new facility will create an additional 25 to 30 jobs.
When fully operational, the company's new recycling system will process 24 million pounds of post-consumer plastic film each year with the ability to increase capacity another 24 million pounds per year if demand warrants.
---
3. Mara Technologies USA | 10456 N. Holly Rd., Grand Blanc Twp.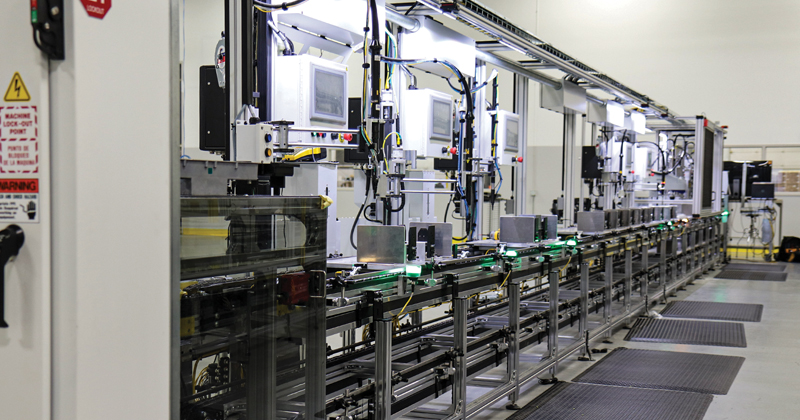 When Mara Technologies and its Ontario-based parent company, Invotek Group, decided to open a new electronics manufacturing facility, they could have easily put down roots anywhere in the world.
Because company leaders wanted to expand its production into the U.S. — and had a longstanding relationship with Grand Blanc Township and the region's skilled workforce — they chose to acquire a facility here to run production and operate its U.S. headquarters.
Mara produces electronics that support broadband networks, internet-connected devices, telecom infrastructure, electric vehicles, and power management systems.
"This 66,000-square-foot, state-of-the-art facility is perfectly located to deliver the made-in-the-USA, high-quality electronic products that our clients need," said Mara's Jeffrey Gary, formerly of Magna Electronics, a longtime Grand Blanc Township manufacturer.
The company is moving into Magna's former location on Holly Road, where it's expected to bring nearly 300 tech jobs to Genesee County and generate a total capital investment of $20.8 million. The facility is slated to be up and running this quarter.
"The products we will be making will upgrade communications infrastructure and extend broadband communications to areas where it was previously unavailable," Gary said.
Liimatta said Grand Blanc Township constantly strives to streamline its development process to make it easier for companies to choose their community.
"We're doing our best to attract the kind of companies that need a talented workforce and pay a considerable living wage," Liimatta said.
---
4. American Recreational Products | 130 S. Alloy Rd., Fenton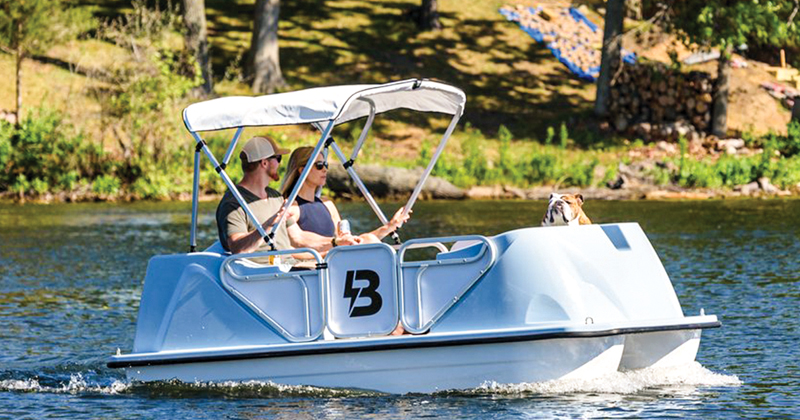 American Recreational Products (ARP) also opted to expand into Genesee County over competing sites in the Midwest. Its new plant in Fenton will focus on producing its new battery-powered pontoon and pedal boat lines. The expansion was needed after its Owosso facility reached capacity.
ARP is a subsidiary of National Composites, which plans on investing $4 million in new construction and equipment costs and employing 59 new employees in the Fenton location. It will be National Composites' sixth plant and the first dedicated to a proprietary line of products.
"National Composites is very excited to expand into the great city of Fenton," said National Composites CEO Adam Fenton. "The opening of American Recreational Products will be a great new step for our company."
The new plant will allow the company to focus on the development and production of its own lines of recreational watercraft. This includes Paddle Wheeler pedal boats and ARP's newest product line that just opened for sale: the Boka Marine compact e-boat.
"We've seen a crazy uptick in demand for the boats we produce, and we wanted to have a dedicated facility for that," Fenton said. "The move will also open up capacity for our core business, custom fiberglass, as well as the marine and electric vehicle market."
Groundbreaking for the new Fenton plant is planned for this spring, with production by summer's end, he said.
---
5. Garden Building | 210 Reid Rd., Grand Blanc
In downtown Grand Blanc, construction of the Garden Building is happening on a property that has been vacant since the city purchased the land and demolished homes 20 years ago.
The $11-million, 30,000-square-foot building will include retail space and a full-service restaurant, as well as office space, meeting rooms, and five residential units.
City Manager Wendy Jean-Buhrer said the Garden Building is "something the community has yearned for" for years and will spur additional developments.
"The Garden Building of Grand Blanc project will be an amazing, unique development in Genesee County and will place the city on the destination map for in-the-area and out-of-the-area visitors," Jean-Buhrer said.
According to Rossmaessler, the Garden Building will play an important role in placemaking efforts.
"These types of developments are key for the work of communities to build great places to live," Rossmaessler said. "Having great places to live is critical for advancing the prosperity of our communities and our residents in the Flint & Genesee region."