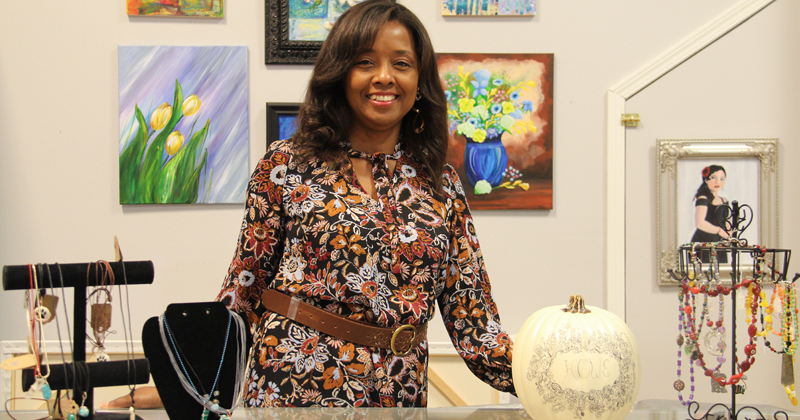 Sharlene Howe's Howe Art Studio in Swartz Creek has a comfortable, welcoming ambiance where people can enjoy themselves with no barriers. But the COVID pandemic proved insurmountable, and she was forced to close the studio for in-person instruction this spring.
That's when she pivoted. She learned how to use Zoom, and with no experience with that online platform effectively moved her art classes to the virtual realm. Sharlene set up multiple canvases so that she could show her viewers step-by-step instructions for making the perfect piece of art — and in the process provided an expressive outlet for customers who were homebound.
Once her Zoom skills increased, she helped her church set up equipment so it could continue Sunday services virtually. Sharlene also took her classes to people who were shut in so they could learn and be inspired by her artistic ability and kindness.