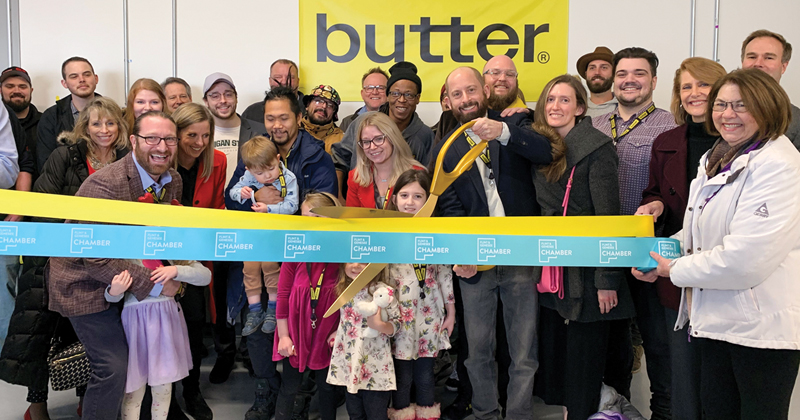 On the Move features and celebrates Flint & Genesee businesses' grand openings, staff promotions, new hires, recognition and milestones
(Featured above) Operation Grow, LLC (d.b.a. butter), 1110 Tower St. in Flint, on Feb. 1. A cannabis cultivation facility.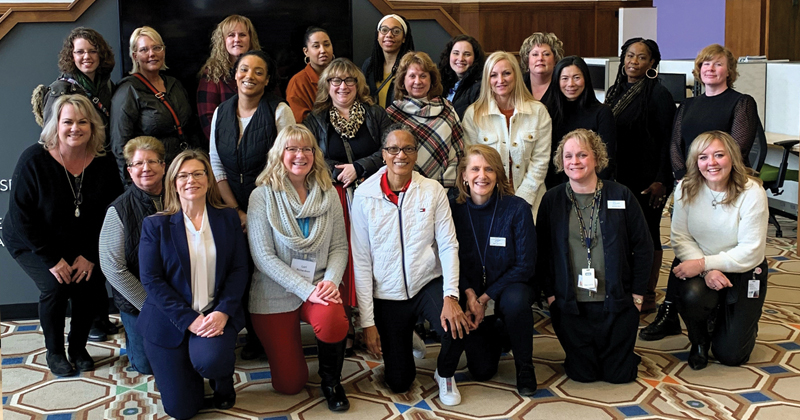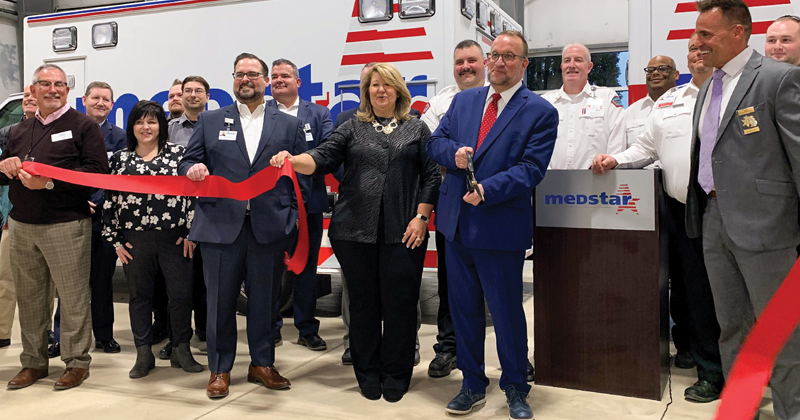 Promotions, New Hires and Recognition
---
Patrick Scanlon is the new executive director of Flint River Watershed Coalition (FRWC). Scanlon is a wildlife biologist who strives to preserve Michigan's natural resources and advocates for the importance of how our natural systems and communities connect. He is excited to further protect, promote and improve the vibrant Flint River watershed in his lifelong home. Scanlon previously worked as the Cooperative Invasive Species Management Area Coordinator at the Genesee Conservation District where he provided invasive species education and outreach to four counties that intersect the Flint River watershed.
The Community Foundation of Greater Flint announced the appointment of six community members to its board of trustees. Joining the board are Joel Feick, Morris Peterson, Jr., Ezra L. Tillman, Jr., Ishika Gupta, Dawn Hiller and DeAndra Larkin.
•Feick is an award-winning reporter and news anchor, and a community advocate for people with disabilities. He currently serves as director of development and chief storyteller for The Disability Network.
•Peterson, a retired professional basketball player who played 11 seasons in the National Basketball Association, is an entrepreneur and president of the Morris Peterson Jr. Foundation, a public charity focused on giving back to Flint youth.
•Tillman is an ordained and professionally trained minister currently serving as Senior Pastor of First Trinity Missionary Baptist Church in Flint. He is a renowned Baptist pastor and is active in numbers Baptist organizations at the national, state and local level.
•Gupta is a senior at Grand Blanc High School and has served on the Community Foundation's Countywide Youth Advisory Committee for six years.
•Hiller is a retired community volunteer and a resident of Flushing. She served on the Flushing Area Community Fund Advisory Committee for nine years, serving as chair for the past two years.
•Larkin is chief of staff to the Office of the President at Mott Community College, working collaboratively with MCC's Executive Cabinet to achieve the College's strategic plan goals and develop and manage strategic partnerships.
Civil Air Patrol Major Roy Kauer of Millington was honored by the Federal Aviation Administration as the 2021 Flight Instructor of the Year for Michigan. Kauer was honored during a private ceremony at Bishop International Airport. The awards ceremony recognized Kauer as the local honoree for the East Michigan Flight Standards District Office and the State of Michigan honoree. The General Aviation Awards Program highlights aviation professionals for their contribution in aviation, education and flight safety. Kauer is a member of the Bishop Airport Senior Squadron, which he commanded from 2018 to 2021. He now serves the squadron as the professional development officer and squadron noncommissioned officer.
Maiya LeGardye is the new manager of Flint Local 432, the long-running youth arts venue in downtown Flint. Legardye, a graduate of Carman-Ainsworth High School and Mott Community College, joined the Local during a college internship as a sound engineer. She is working to improve production capabilities, attract more community partners and ensure the Local remains downtown's all-ages anchor.
James Avery has been appointed the Genesee County Board of Commissioners. Avery filled the vacant 5th District seat created by the retirement of Mark Young. The 5th District includes the City of Grand Blanc, most of Grand Blanc Township, and Atlas Township. Avery's term expires Dec. 31. Avery, director of talent development for Flint & Genesee Education & Talent, was one of seven candidates who initially filed resumes for the appointment.
Moses Timlin is the new development coordinator for Uptown Reinvestment Corp. (URC). Timlin has extensive experience in urban planning and development. He was previously neighborhood strategy coordinator for Genesee County Land Bank Authority. Timlin holds a Master of Science in Urban Planning and Policy and a Bachelor of Arts in History from the University of Illinois at Chicago.
Leslie Davis is the new program director of Afterschool Education for Flint & Genesee Education & Talent. Davis has 20 years of experience in education and most recently Title I Coordinator for Oak Park Schools. She holds a Master of Science in Educational Leadership from Western Governor's University, a Master of Arts in Early Childhood Education from University of Phoenix, and a Bachelor of Science in Mathematics from Marygrove College.
Business News
---
Dee Cramer, Inc. has been recognized by the Sheet Metal and Air Conditioning Contractors' National Association (SMACNA) as "Innovator of the Year" at this year's MEP Innovation Conference in Tampa. The award transcript reads, in part: Innovation is happening throughout the sheet metal trade, but there are a few contractors that really stand out for their knowledge, attitude, strategic approach and adaptability. New technologies include new processes, and Dee Cramer exemplifies an innovative and forward-thinking HVAC business that integrates technology with new approaches that go beyond the shop and directly improves the customer's experience. "Innovation is one of our 7 Core Values," Matt Cramer, Dee Cramer's president. "It is extremely important to us in order to deliver the highest quality services to our customers at the best value. Innovation is part of the passion that drives us to new levels as a company."
The State Bank raised $37,009 in 2021 for the Food Bank of Eastern Michigan (FBEM). With this year's contribution, The State Bank raised $405,208.93 throughout the successful 20-year partnership with the FBEM. The contribution is equivalent to 2,431,253 meals provided to the 22 counties served by the Food Bank. Kara Ross, FBEM president & CEO, said: "The Food Bank is always so grateful for our community partnerships, like the one we've had with The State Bank for two decades. Each year they join us in the fight against hunger and they have had a tremendous impact on the lives of those struggling with food insecurity. We sincerely appreciate their continued trust and support."