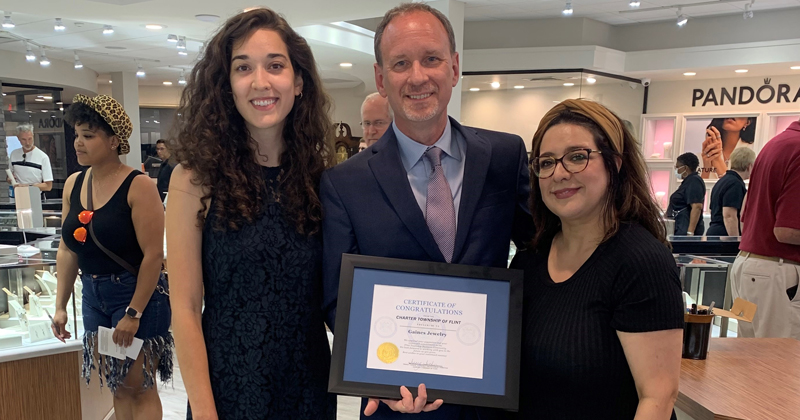 On the Move features and celebrates Flint & Genesee businesses' grand openings, staff promotions, new hires, recognition and milestones
(Featured above) Gaines Jewelry, 3170 S. Linden Rd. in Flint Township, on Aug. 5.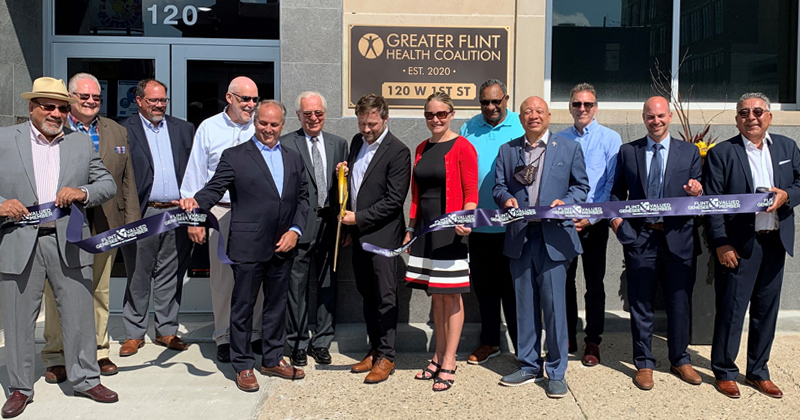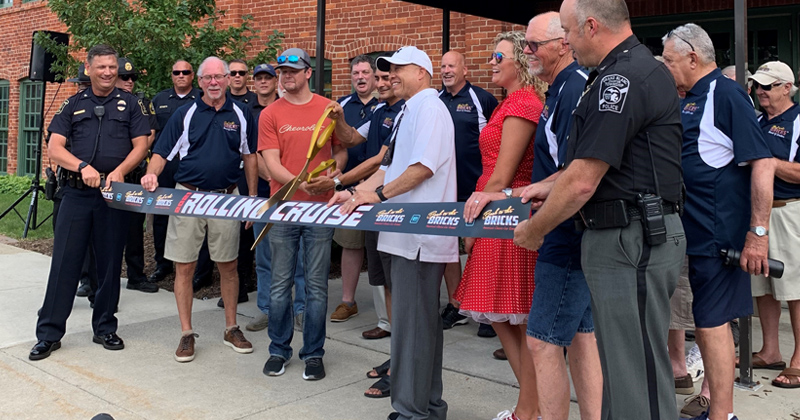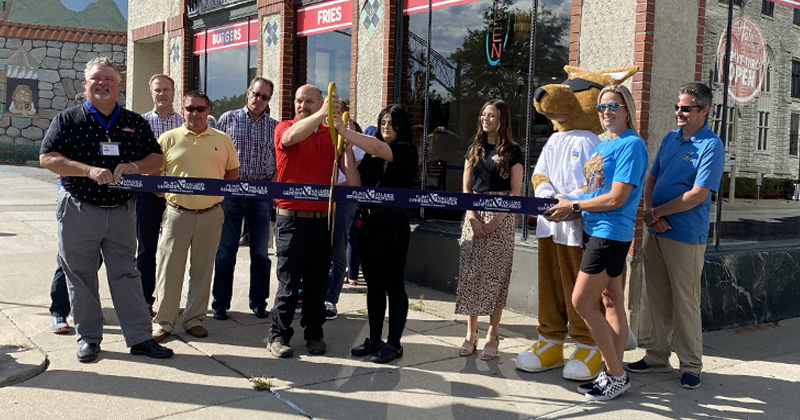 Consumers Energy's electric vehicle charging station in downtown Flint.
Promotions, New Hires and Recognition
---
McLaren Health Care on July 8 announced the promotion of Chad Grant to executive vice president and chief operating officer. Grant was formerly president of McLaren's Central Region directing the hospital operations of McLaren Flint, McLaren Greater Lansing and McLaren Lapeer Region. In his new role, Grant oversees all hospital operations across the organization that comprises 15 hospitals, including 14 in Michigan and one in Maumee, Ohio. On Aug. 1, Chris Candela was appointed the new president and CEO of McLaren Flint. Candela was previously McLaren Lapeer Region president and CEO since 2017. He oversaw the construction of the hospital's new $27.5 million Medical Services Building in Lapeer.
Christopher Yeates, A.A.E., ACE, Bishop International Airport's chief operating officer, has been awarded the distinction of Accredited Airport Executive (A.A.E.) by the American Association of Airport Executives (AAAE). Yeates successfully completed three phases of the rigorous accreditation process, which attests to his ability to meet the stringent requirements and his experience in managing a public airport. Fewer than 10 percent of AAAE's members throughout the U.S. are active accredited airport executives.
Robert Widigan on Aug. 19 was named chief financial officer for the City of Flint. Widigan comes as an experienced finance professional in local and state municipalities, previously serving in key leadership roles with the City of Lansing, State of Michigan, and multiple counties in Michigan. He will oversee all aspects of the City's finances, including preparation and administration of the City's budget and financial reports as well as accounting payroll, grant reporting, and purchasing.
Lewis & Knopf, CPAs, P.C. announced the following additions to its professional team: Makenzi Mae Melchor as its Director of First Impressions; Rebecca Ann Fletcher and Brittan Ashley Sepanak joined the firm's small business services team as accounting associates; and Joshua Tyler Legant joined as a staff accountant.
Business News
---
The North Flint Reinvestment Corp. will redevelop a vacant building into a new co-op urban grocery store development located at Pierson and Clio roads in Flint. When completed, the North Flint Food Market will include a full-service grocery store providing reliable access to fresh foods to residents of the community. Gov. Gretchen Whitmer joined the Michigan Economic Development Corp. on July 27 to announce the project with support from the Michigan Strategic Fund. Intended to provide much-needed, affordable, healthy food options to area residents, the project will revitalize a long-vacant building and help address health issues in the documented "food desert" in the area.
Consumers Energy and Flint's leaders of Aug. 19 celebrated the next generation of automotive technology with a ribbon-cutting ceremony to dedicate two new electric vehicle chargers in downtown to help power Michigan's EV transformation. The new fast chargers in the downtown Flat Lot can power an EV battery in less than an hour, providing a powerful benefit to drivers who work in and visit Flint's downtown.
The Boards of Directors for Wanigas Credit Union of Saginaw and Financial Plus Credit Union of Flint announced they have mutually agreed to pursue a possible merger, contingent upon a successful exploration and integration review, a favorable membership vote and regulatory approval. The combined credit union would have over $1.1 billion in assets, eleven branch locations, and approximately 80,000 members. Current Financial Plus CEO Brad Bergmooser will lead the credit union with the help of the senior management team from both credit unions. Current Wanigas CEO Bernie Williams will join the combined credit union as a member of the senior management team. All employees of both organizations will continue to be employed by the combined organization.
The Flint Institute of Music on July 1 announced that The Whiting and Capitol Theatre are now officially part of the FIM family. The respective boards of the Flint Cultural Center Corp. and FIM ratified the master agreement. FIM and the FCCC began exploring the viability of a consolidation of operations of The Whiting and Capitol Theatre to FIM from FCCC in January 2020. A lengthy due-diligence process followed with community stakeholders and a number of consultants who specialize in performing arts management. FIM anticipates a year-long process to align and transition staff to the new integrated program model, implement a new governance structure and executive management team, and create a new, unified culture and business operation.
The Small Business Association of Michigan on June 18 honored Fenton Winery & Brewery Co-Founder and Owner Ginny Sherrow as its Advocate of the Year. SBAM honored Sherrow, one of its most active small business advocates, for going above and beyond with her advocacy on behalf of all small businesses during the difficulties created by the pandemic. Sherrow is an active member of SBAM's Grassroots Network, and a member of SBAM's Leadership Council. Fenton Winery & Brewery was founded in 2007 by Sherrow and her husband Matt.
Newsweek named Hurley Medical Center as one of the top Smart Hospitals in the world and the #1 Smart Hospital in Michigan. Newsweek is recognizing the top 250 institutions around the world, ranking Hurley as #111 for demonstrating leadership in the use of smart technologies, including AI (artificial intelligence), telemedicine, robotic surgery, digital imaging, smart buildings and electronic health records. Hurley is one of just three hospitals in the state to be ranked for its ongoing efforts to integrate technologies, maximize new data-driven opportunities and improve cutting-edge treatment for patients. Hurley is ranked number one in Michigan, 40th in the U.S. and 111th in the world. Hurley is also ranked 1 of 5 health systems in the state to be validated as a HIMSS Stage 7 Hospital – maximizing electronic medical records to provide care that is safe, efficient and high quality.