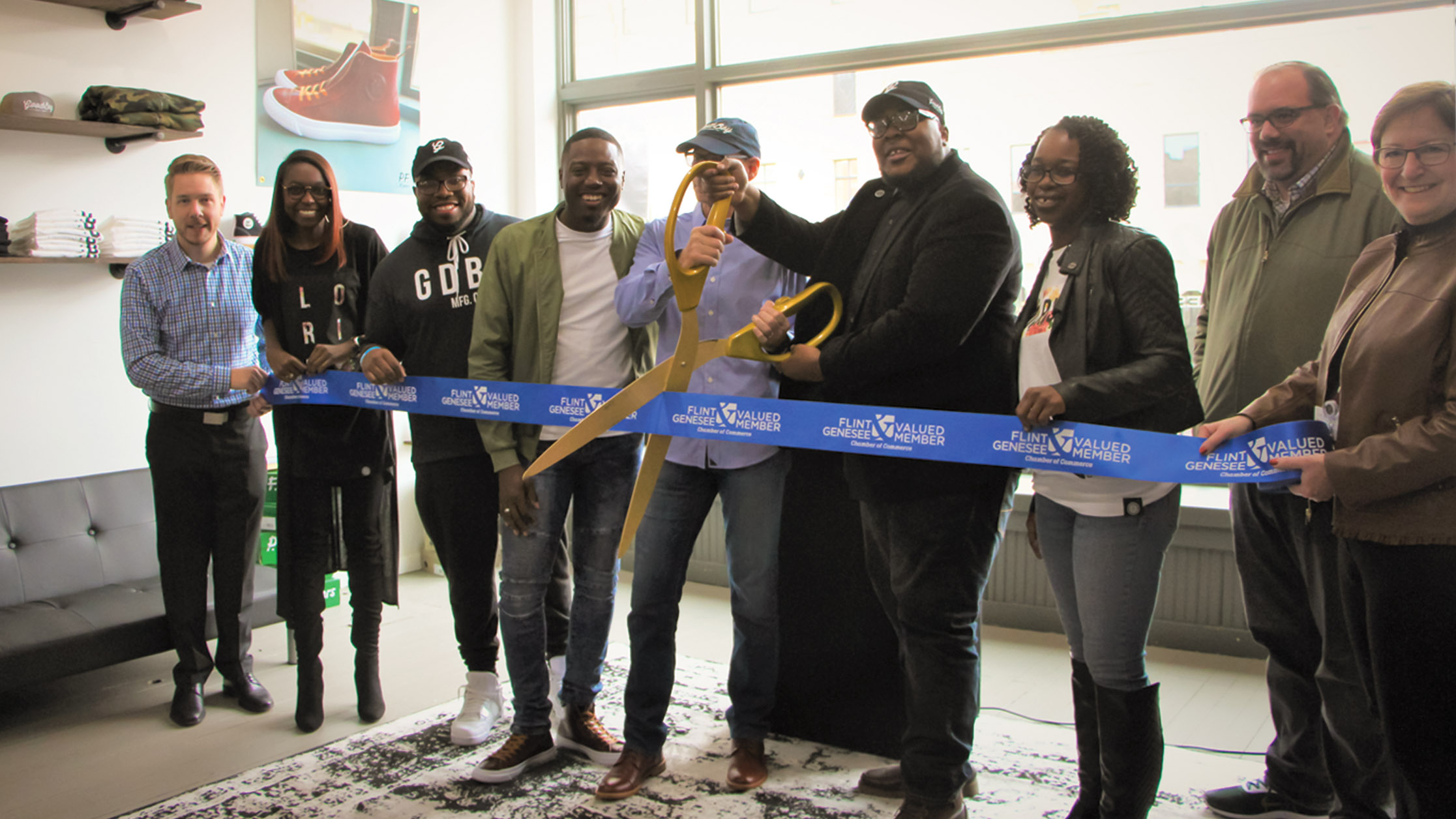 Congratulations to our members on the move featuring FGCC members' grand openings, promotions, new hires, recognition and milestones
(Featured) GoodBoy Clothing, 522 S. Saginaw St., Flint, on Nov. 17. Opened a second-floor production studio and showroom.
Ribbon Cuttings
---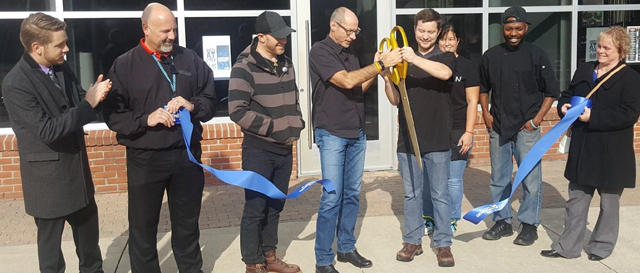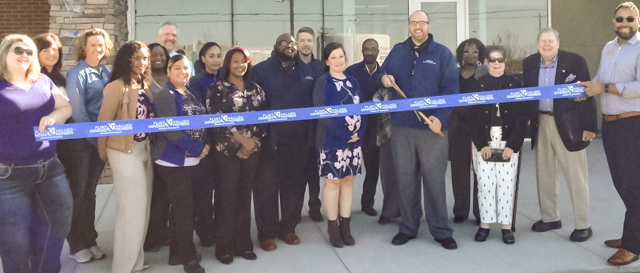 Promotions/New Hires
---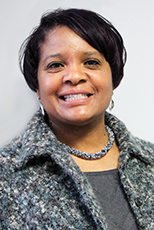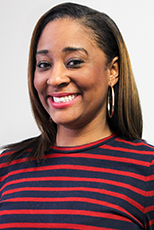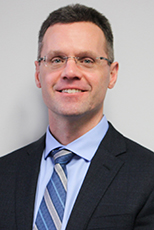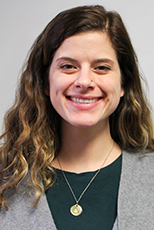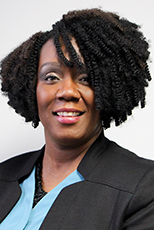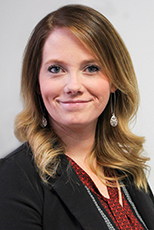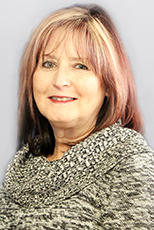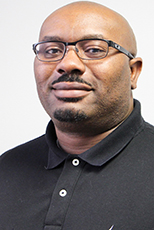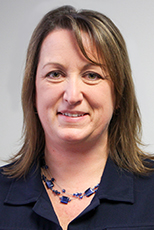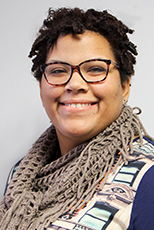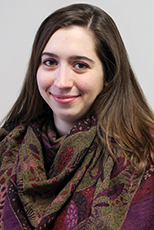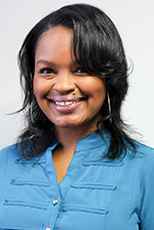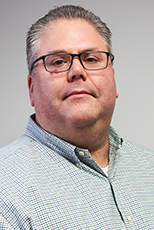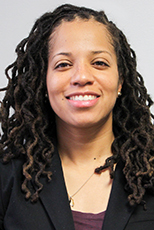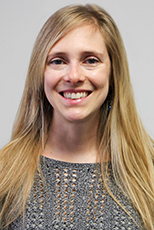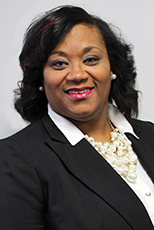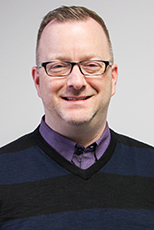 The following individuals are the 2017 graduates of Leadership NOW, an intensive, year-long leadership development program offered through the Flint & Genesee Chamber of Commerce and United Way of Genesee County. The participants have completed 100+ hours of training and 10 hours of one-on-one coaching, focused on honing their personal leadership styles and developing effective partnerships.
Miya Banks, Data Manager, Food Bank of Eastern Michigan
Shavonta Crawford, Regional Instructional Coach, Carman Ainsworth Community Schools
Michael Czop, Senior VP/Chief Commercial Officer, TIDI Products, LLC
Steven Elkins, Member Services Director, Flint & Genesee Chamber
Jamie Florida, Healthy Start Evaluation Consultant, Genesee County Health Department
Tiffiny L. Griffin, Vice President of Programs, Girl Scouts of Southeastern Michigan
Rachel Johnson, Director of Development & Sexual Assault Services, YWCA of Greater Flint
Lynette Kaiser, Nutrition Program Instructor, MSU Extension
Art Mance, Team Leader,Morley Companies & President, Mott Park Neighborhood Association
Nicole Mason, Director of Human Resources-N.A., Chem-Trend Ltd. Partnership
Jasmine McKenney, Sr. PTAC Counselor, Flint & Genesee Chamber
Caitie O'Neil, Marketing Manager, Sloan*Longway
Shakya Pea, Executive Administrator, Loving Hands Adult Day Health Club
Tom Roark, Senior Director, Diplomat Pharmacy, Inc.
Jessica L. Robinson, Community School Director, Eisenhower Elementary
Stacie Scherman, Vice President, Flint Distributing Company
Shearese Nekail Stapleton, Early Childhood Parent Support, Cummings Elementary School
Tom Travis, Director of Success Program, Carriage Town Ministries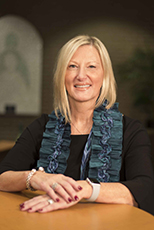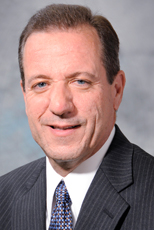 Diplomat Pharmacy, Inc. has hired Robyn Peters as executive vice president of sales and payor strategies. As a member of Diplomat's executive leadership team, Peters will oversee payor and business development strategies, as well as sales and pharma account management. She joined Diplomat after serving as vice president of market access and reimbursement for biotechnology company Biogen, Inc.
Chris Palazzolo is the new President and CEO of Ascension Crittenton and Genesys Health System. He had been serving as President and CEO of Ascension Michigan's Mid-Michigan ministries since 2016. From 2008-2016, Palazzolo led Genesys Health System in various executive roles, including President, Chief Operating Officer and Chief Financial Officer.
The State Bank welcomes Aaron Wirsing as its new Senior Vice President Chief Financial Officer. Wirsing will be responsible for administering the company's fiscal record keeping, including budget preparation, regulatory reporting and all periodic internal and external reporting. Also, Chris Dickinson has been promoted to Senior Credit Analyst, with responsibility for performing credit analysis functions.
Business News
---
Mac Arthur Corporation was awarded Supplier of the Year by the National Minority Supplier Development Council at the 2017 NMSDC Conference, held Oct. 14-17 in Detroit. NMSDC Suppliers of the Year awardees are grouped by Region (North, South, West and Central) and by Class (based on annual sales). Mac Arthur – which provides custom labels, tags, decals, and die-cut components for a wide range of industrial applications – was awarded top honors for the Central Region.
ROWE Professional Services has named Jonathan H. Rick, PS, CFedS, a principal/vice president of the company. He will become part of a team of five ROWE principals in January. Rick joined ROWE in 2005 and was named an associate in 2014. He was named director of surveying in 2015. ROWE employees Ryan D. Bair, PE, and Aaron J. Wendzel, PE, earned their professional engineer licenses.
Diplomat Pharmacy, Inc. has entered into a definitive agreement to acquire Pharmaceutical Technologies, Inc., D.B.A. National Pharmaceutical Services (NPS). NPS is a full-service pharmacy benefit manager, based in Omaha, Neb. Diplomat has entered into a definitive agreement to acquire Leehar Distributors, LLC, D.B.A. LDI Integrated Pharmacy Services (LDI), a full-service pharmacy benefit manager based in St. Louis, Mo.
Ferris Wheel Innovation Hub/100K Ideas has been named as one of the top six most impactful economic development projects in the country. The award presented by the National Development Council recognizes the most innovative finance structure of impactful economic development projects. The Ferris Wheel Innovation Hub/100K Ideas supports the renovation of downtown Flint's historic seven-story Ferris Building, and the development of an entrepreneurial infrastructure to facilitate new business in Flint, from idea to financing to opening the doors.
The Flint & Genesee Chamber of Commerce was named the 2017 Outstanding Chamber of Commerce by the Michigan Association of Chamber Professionals, the industry association for chambers of commerce in Michigan. The Flint & Genesee Chamber also received the 2017 Chamber Innovation Award from GrowthZone for the Moving Flint Forward initiative, which launched in 2016 to address the business development needs related to the Flint water crisis.
Artina Sadler, Food System Navigator and Program Manager at the Community Foundation of Greater Flint, was selected to participate in the Culture of Health Leaders program, an initiative of the National Collaborative for Health Equity and CommonHealth ACTION with support from the Robert Wood Johnson Foundation. Sadler joins leaders from across the country to collaborate and innovate to solve persistent challenges and advance a Culture of Health – one that places well-being at the center of every aspect of life. As part of the program, Sadler will continue to lead the Community Foundation's strategic initiative to improve access to healthy food to residents across Genesee County.
The Ruth Mott Foundation awarded nearly $200,000 in new grants for programs that offer parental supports to residents of north Flint. The awards, announced in November, are among the more than $1 million in grants approved by the foundation's Board of Trustees. Overall, the 14 grants will fund a variety of programs ranging from youth development and blight removal to bottled water delivery and a neighborhood center.
HAP's annual Boots for Kids Drive runs through February 28. New boots of any size can be donated at HAP's Flint office, 2050 S. Linden Rd. Boots can also be donated onsite at any of the businesses and organizations participating in this drive. The list of HAP's Boots for Kids Donation Stations are available at hap.org/bootsforkids.