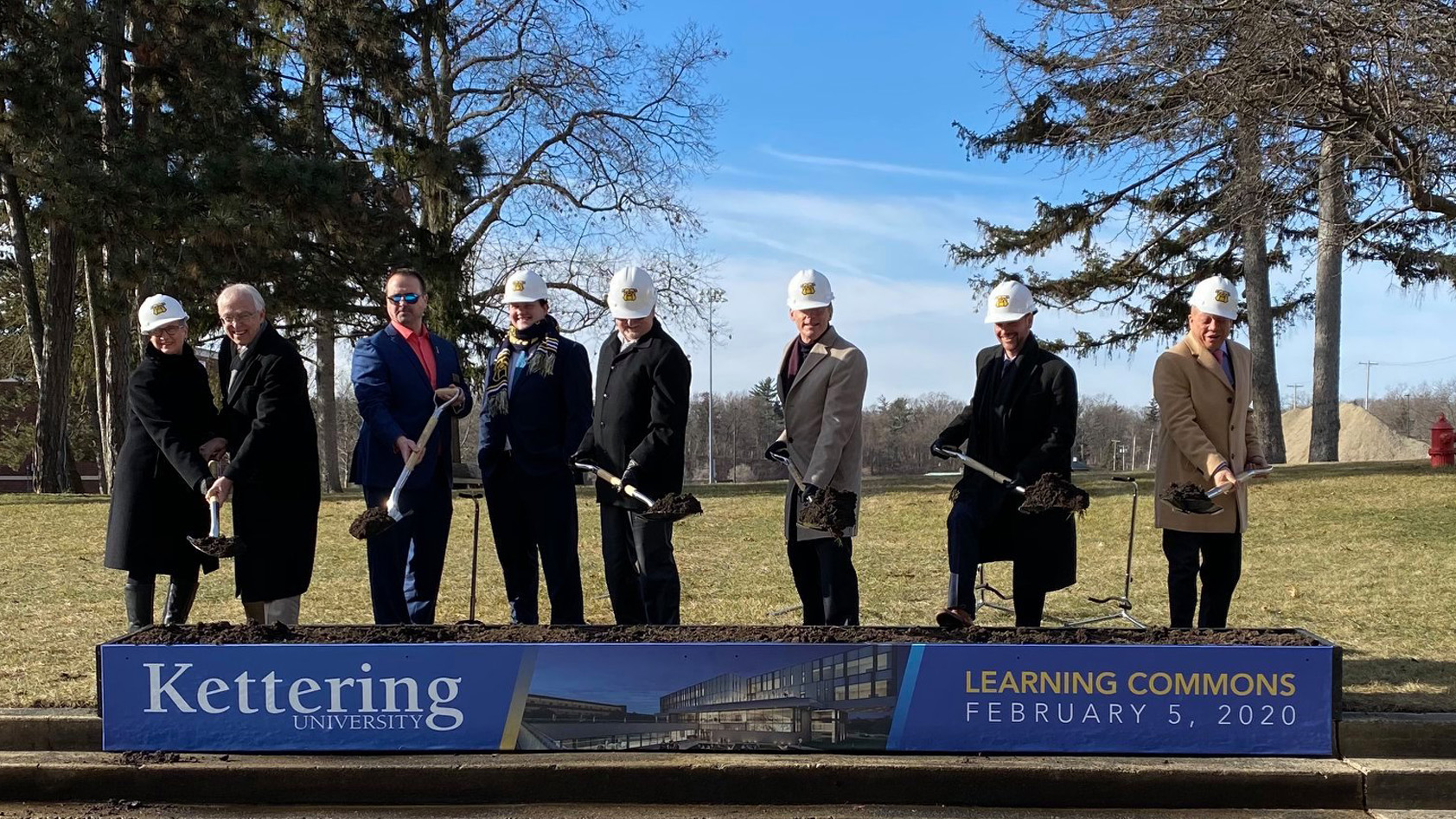 Congratulations to our members on the move featuring FGCC members' grand openings, promotions, new hires, recognition and milestones
(Featured) Kettering University of Feb. 5 broke ground on a 105,000-sq.-ft, state-of-the-art, multi-use facility.
Member News
---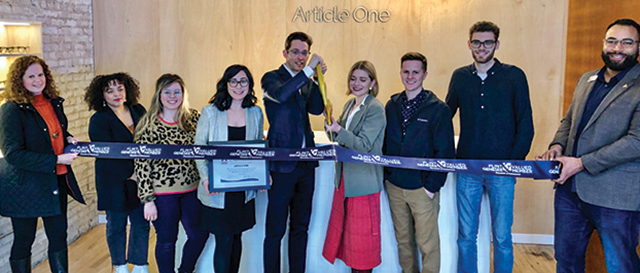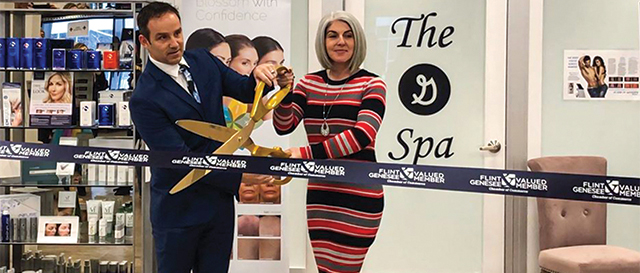 Promotions, New Hires and Recognition
---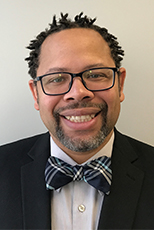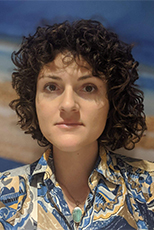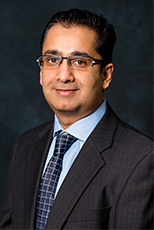 Flint Mayor Sheldon Neeley on Feb. 11 announced the hiring of Khalfani Stephens as the director of economic development. Stephens, a Pontiac native, brings a wealth of professional expertise and will provide strong new leadership to Flint's economic revitalization efforts. He previously served as the executive director of the development authority in Clayton County, Ga., a community of 250,000 residents and home to Hartsfield-Jackson Atlanta International Airport. Stephens also served as the economic development director for the city of Farmington Hills, business development manager for the Michigan Economic Development Corp., and executive director of the Pontiac Growth Group. "Flint is sitting at an amazing junction. There is opportunity here and the time is right for investment," Stephens said. "I am excited to tell the world about Flint. This is a great place to live and do business." His position is funded through a grant from the W.K. Kellogg Foundation.
Flint's Downtown Development Authority in February hired Kady Yellow as director of placemaking. In the newly created role, Yellow will work to increase both the number and types of activities that take place downtown while strengthening a culture of inclusion. As director of placemaking, Yellow will lead an initiative called "What's Up Downtown." The Charles Stewart Mott Foundation is supporting the position and other operational costs for the first year and will consider future funding as the initiative progresses. Yellow's office will be in the Ferris Wheel building.
Weichert, Realtors®- Grant Hamady announced Aidan Byrne has joined the Burton office. Byrne joins a dedicated team of knowledgeable agents at the real estate agency who bring many years of combined real estate expertise to their clients.
Officials of The Ally Challenge presented by McLaren announced on Feb. 4 that Matt Stepnes has been named tournament director of the award-winning PGA TOUR Champions event, now entering its third year at Warwick Hills Golf & Country Club. Stepnes joins The Ally Challenge management team after seven plus years with the PGA Tour, including sales and marketing for the Genesis Open at Riviera and management within the PGA's Official Marketing Partnership division of in-market activations at over 28 tournaments. Most recently, Stepnes served as the sales director for the inaugural Rocket Mortgage Classic PGA TOUR event at Detroit Golf Club. He has more than 20 years of experience in sports and event marketing, with a focus on golf and team sports, including the NBA, NHL and MLB.
Lewis & Knopf, CPA, P.C. in January announced the addition of Ashish Kapoor, CPA, to its professional team. Kapoor joins the firm as a senior staff accountant specializing in tax. He brings with him six years of experience with various public accounting firms, including a brief stint with Lewis & Knopf in 2015. The firm also announced the retirement of Donna Peters, who joined Lewis & Knopf in 2017 via the firm's merger with Fausey & Associates, a firm that she had served for over two decades. Though her official retirement date was Jan. 31, Peters will continue to work during the 2020 tax season.
Business News
Kettering University on Feb. 5 officially broke ground on a 105,000-sq.-ft, state-of-the-art, multi-use facility that will serve as the academic hub of the campus. The $63 million, four-story building will house a digital library, an auditorium, dining facilities, media resource centers and multiple work spaces that focus on mobility, artificial intelligence and collaboration between students, faculty and industry. Also announced at the groundbreaking, the Charles Stewart Mott Foundation has granted $12.5 million to Kettering toward building the Learning Commons and intends to grant up to an additional $12.5 million based on the project's progress.
Community Health Accreditation Partner, Inc., (CHAP) announced that McLaren Homecare – Davison has been awarded CHAP Accreditation under the CHAP Standards of Excellence for home health providers. The CHAP Accreditation is a symbol of quality that reflects McLaren Homecare's commitment to providing safe and quality patient care. CHAP Accreditation demonstrates that McLaren Homecare meets the industry's highest nationally recognized standards. The four-day rigorous survey in December by CHAP focused on structure and function, quality of services and products, human and financial resources and long-term viability. CHAP also interviewed management and staff, and conducted home health visits to interview patients. Adherence to CHAP's standards leads to better quality care.
The conversion of the 70-acre, former Chevrolet plant site – formerly known as "Chevy in the Hole" – from a brownfield zone into an urban park, called Chevy Commons, has been honored by the Environmental Protection Agency's Region 5 with a Brownfields Recognition Award. The EPA recognized the project, the Genesee County Land Bank Authority, the City of Flint and the Michigan Department of Environment, Great Lakes and Energy for outstanding contributions to brownfields redevelopment at its 2019 National Brownfields Training Conference in Los Angeles. Wade Trim led a multi-disciplined consultant team to prepare a detailed design plan that addresses urban design, transportation, naturalization, sustainability and other ecological issues associated with public reuse of the site. Construction at Chevy Commons began in 2015, and has been portioned into five phases, combining an extensive trail network with native landscapes along two miles of Flint riverfront. The final phase of the redevelopment project is expected to be completed in 2020.
Dort Financial Credit Union announced in January that it has surpassed $1 billion in assets, making it the first credit union headquartered in Genesee County to reach this mark. The announcement comes in the credit union's 69th year in business. Flint A.C. Employees Federal Credit Union opened in 1951 with a charter mission to serve AC Spark Plug employees. The credit union later became Dort Industrial Employees Federal Credit Union and in 1984 the name was changed to Dort Federal Credit Union. By 2012, the credit union surpassed $500 million in assets and had seven branch locations. After experiencing continuous membership growth, the credit union currently has ten locations throughout Genesee, Shiawassee, and Lapeer counties.
The Community Foundation of Greater Flint is investing in nonprofit organizations working to ensure an accurate count in the 2020 census. Thirty-four nonprofit organizations were awarded $300,167 in grants in a competitive process that began last fall. Grants ranged from $20,000 to $2,100 depending on the project's scope and geographic coverage. Funding runs from December 2019 through August 2020. The Census count begins in April 2020.
Bishop International Airport announced a unique visitor program authorizing non-traveling individuals to visit airside (beyond security screening). Bishop is one of only five U.S. airports to offer something like this in over a decade. The FNT Visitor Pass allows non-ticketed people the opportunity to go airside and spend some extra time with friends and family, say goodbye to their loved ones or to meet them at the gate to surprise them, and enjoy our restaurants and gift shops," said Airport Director Nino Sapone. The free program is available Monday through Friday, from 8 a.m. to 6 p.m. Go to bishopairport.org for details.
The University of Michigan-Flint has been selected by the Carnegie Foundation as one of the 119 U.S. colleges and universities to receive the Carnegie Community Engagement Classification in 2020, an elective designation that indicates an institutional commitment to community engagement. The Carnegie Community Engagement Classification has been the leading framework for institutional assessment and recognition of community engagement in U.S. higher education for the past 14 years. "This classification signals our commitment to our community engagement efforts, both on campus and through our work with our community partners," said UM-Flint Chancellor Deba Dutta.