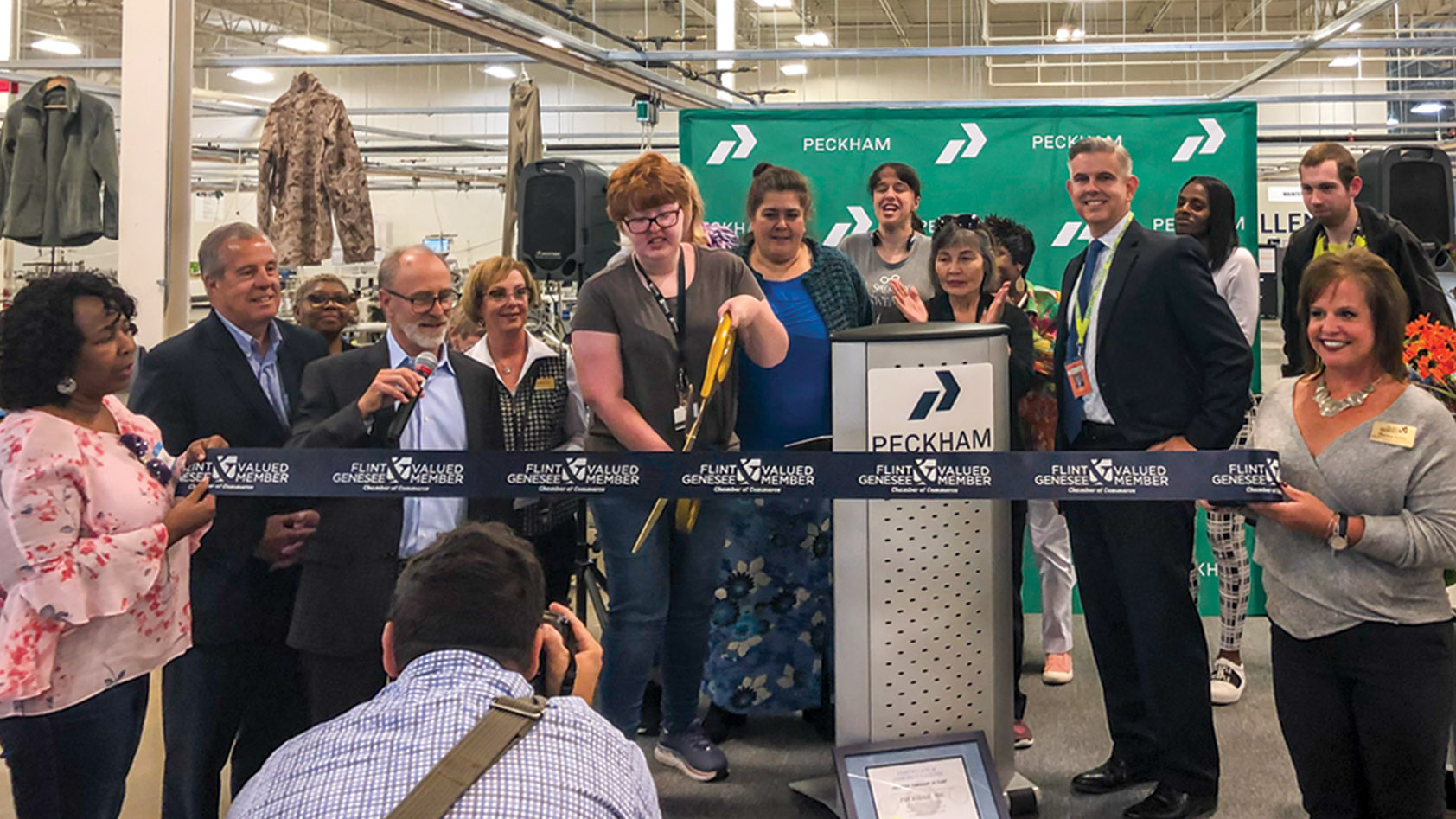 Congratulations to our members on the move featuring FGCC members' grand openings, promotions, new hires, recognition and milestones
(Featured) Peckham, Inc., Linden Road in Flint Township, on Sept. 5. A provider of apparel manufacturing jobs and vocational services for people with disabilities.
Member News
---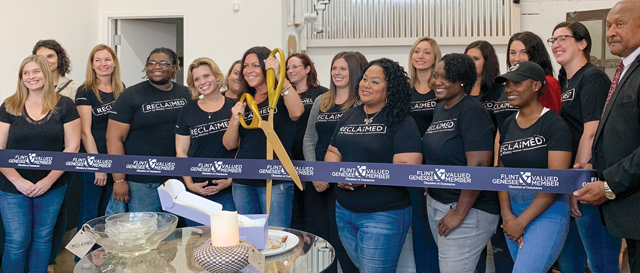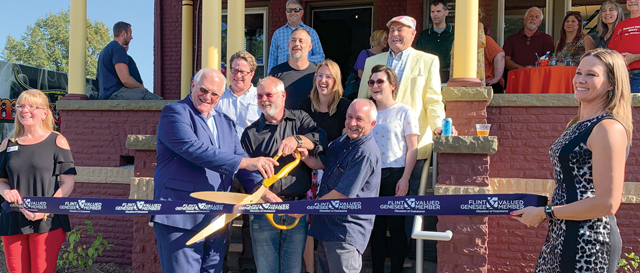 Smoothie King, 5009 Miller Rd. in Flint Township, on Oct. 19. Original smoothies and juice bar.
Promotions, New Hires and Recognition
---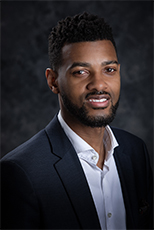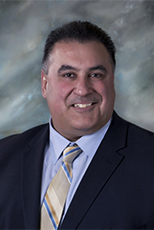 Isaiah Oliver, president and CEO of the Community Foundation of Greater Flint, has been selected as one of 23 leaders nationwide to spearhead an effort to create a more civil society and more civil discourse. Oliver is a part of the inaugural class of the Civil Society Fellowship, a partnership between the Aspen Institute and the Anti-Defamation League. This new fellowship, part of the Aspen Global Leadership Network, aims to prepare and engage the next generation of community and civic leaders, activists and problem solvers from across the political spectrum. The 23 Fellows, selected from a pool of over 200 nominees from across the country, are journalists, entrepreneurs, government officials, lawyers, educators and designers.
Lewis & Knopf, CPA, P.C. is recently announced to following personnel updates: Kevin Kelley, CPA, was promoted to manager from senior staff accountant. Kelley has been with the firm since 2016 and currently works in the firm's audit department. He serves clients in a variety of industries, including construction, manufacturing, distribution, school districts, and not-for-profit. Kiran Patel joined the firm as an accounting associate and works primarily in the Small Business Services Department.
The Michigan Association of Planning (MAP) presented ROWE Professional Services Co.'s Caitlyn Habben with a 2019 Helen Foss Award for Outstanding Volunteer awards at its Planning Michigan Conference on September 25. MAP honored Habben for her work in re-energizing the Emerging Planning Professionals Committee and serving as its chairperson for two years. The committee is devoted to working students, entry- to-mid-level planners, those in nontraditional fields without long-term experience, or people embarking on encore careers. Habben has been a planner with ROWE since May 2016 and a member of MAP since 2013.
Hamilton Community Health Network (HCHN) welcomed Stacy Sawyer as its new director of marketing and communications. Sawyer brings a wealth of knowledge and expertise to HCHN, including nearly 20 years of communications and marketing experience and nonprofit leadership. She most recently led the American Heart Association's communications and marketing department in Michigan where she led national campaigns, such as Go Red for Women, Jump Rope for Heart and statewide campaigns including the latest Rethink Your Drink campaign that ran last summer across Michigan.
Mott Community College President Dr. Beverly Walker-Griffea has been appointed to the Great Lakes Water Authority (GLWA) Board of Directors by Gov. Gretchen Whitmer. She succeeds Craig A. Hupy, whose term has expired, to represent an area served by the GLWA outside of the city of Detroit and the counties of Wayne, Oakland and Macomb. Her term expires Dec. 12, 2022.
Lennetta Coney, president of the Foundation for Mott Community College, was recognized Aug. 17 with the Women In Power Award at the 5th Annual Women in Power Summit presented by Pick a Place and Start, a Flint-based community development organization. As the chief development officer for FMCC, Coney has grown the foundation from $194,000 to roughly $9 million, established an Alumni Association, a Women in Education program, as well as developed and implemented programs to uniquely link the community to the college.
Nino Sapone, A.A.E., has been named the permanent airport director at Bishop International Airport. Sapone, who previously served as the interim director, was the unanimous selection of the Bishop Airport Authority. Sapone originally came to Bishop from Pittsburgh International Airport, where he served as the vice president of airport operations. He has more than 25 years of industry experience with strong technical and business qualifications; an impressive track record of hands-on and progressive experience in strategic planning; business development and project management.
Business News
Al Serra Auto Plaza is again number one in new and used vehicle sales in Michigan, according to WardsAuto Dealer Business. The industry magazine also ranked Al Serra as fourth in the nation out of nearly 18,000 dealerships in the U.S. in its 33rd Annual List of the Top 500 Automotive Dealerships. In related news: For the second straight year, both Al Serra Chevrolet and Al Serra Subaru of Grand Blanc have been certified in the J.D. Power 2019 Dealer of Excellence Program, SM which recognizes a select number of vehicle dealerships throughout the U.S. that provide exceptional customer service. Known for its "Voice of the Customer" research for 50 years, J.D. Power and, subsequently, its Dealer of Excellence Program help consumers identify leading retailers that will go the extra mile.
Dee Cramer was awarded Third Place by the Sheet Metal & Air Conditioning Contractors' National Association for safety excellence. The recognition is based on the number of worker hours in comparison to Occupational Safety and Health Administration (OSHA) incident rates. Dee Cramer, in a company statement, said it values its employees and their safety, and is proud to continue to make it a number one priority.
McLaren Physician Partners (MPP) and leading health and well-being company Humana, Inc. signed an agreement that expands in-network options for Humana Medicare Advantage members in Michigan seeking care at McLaren Health Care hospitals and outpatient facilities. The contract also provides additional in-network access for Humana Medicare Advantage members to physicians and clinicians employed by, and affiliated with, McLaren Health Care in Michigan. MPP is a physician hospital organization dedicated to the creation of a clinically integrated network to drive health care delivery and includes 14 Michigan hospitals.
Joseph Klobucher, brother of John "Big John" Klobucar, the founder of Big John Steak & Onion restaurants, has donated $100,000 to Mott Community College's Culinary Arts Program. Klobucher made the donation after touring the College's new state-of-the-art Culinary Arts Institute in downtown Flint. It is the third gift to the College made by the Klobucher family. Previous gifts include $100,000 in 2012 to the College's culinary arts program, and a second $100,000 gift in 2014. Klobucher's newest $100,000 gift will provide students with scholarships, and opportunities for study abroad experiences to study diverse styles of cooking and food preparation.
For the 14th time since 2003 – and the fifth consecutive year – McLaren Health Plan has been awarded a Pinnacle Award from the Michigan Association of Health Plans. The ceremony took place at a reception held Sept. 24 at the Radisson Hotel in Lansing. McLaren Health Plan's "Move on Up" program was submitted in the Business Operational Performance – Government Programs category and chosen to receive a Pinnacle Award for the innovative way in which it coordinates health care for children with special health care needs. These children have overwhelming disabilities that affect their entire family. Often, these families are lost in the health care system with no support for their conditions which require specialized care. "Move on Up" helps children move up from their current Medicaid benefits by qualifying for additional benefits through MDHHS' Children's Special Health Care Services.
Landaal Packaging Systems is celebrating its 60th anniversary this year. The company was founded in 1959 as Flint Boxmakers to provide carton manufacturing for AC Spark Plug. The company would have several names before becoming Landaal Packaging Systems in 1999 to provide better focus for the marketing strategy and less confusion for their current and potential customers.
3Sixty Interactive was selected as one of the top Marketing Automation Companies in Flint by UpCity, an online marketplace that connects companies with proven digital marketing service providers and agencies, offering a directory of qualified marketing service providers across industry verticals and in local markets. Buyers are changing the way they get information, and marketers have to change the way they provide it. To be successful in today's market, buyers are self-serving and they want the information that you provide them with to be more personalized. Marketing automation saves time, money and helps convert visitors to your website into leads.
---